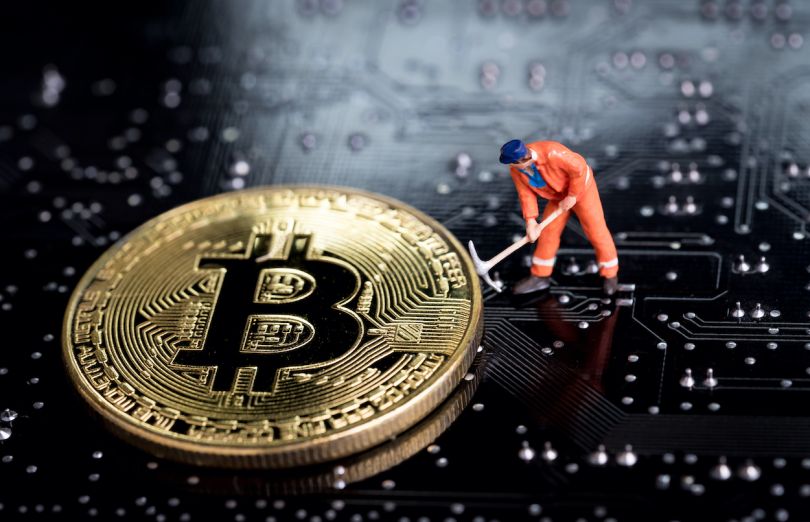 Blockware Mining, a bitcoin mining startup based in Chicago, announced this week that it closed on a $25 million oversubscribed funding round, bringing the two-year-old company's total capital raised to more than $32 million. Participants in the round were not disclosed.
Bitcoin mining is a process performed by high-powered computers that solve complex computational problems. Like using a pickaxe to extract gold from the ground, the process of solving these computational problems creates more bitcoin — thus the term "mining." This process also makes the bitcoin payment network more trustworthy and secure by verifying its transaction information through a blockchain network.
Blockware Mining aims to generate bitcoin at a lower cost by buying and re-selling "mining rigs" — i.e. the high-powered computers that are fundamental to the mining process. Since its launch in late 2019, the company has mainly been focused on acquiring these rigs in order to furnish its flagship mining facility in Paducah, Kentucky. The company plans to use this fresh funding to purchase 14,000 mining rigs this quarter, 8,000 of which will be used to scale its operations in Kentucky. The remaining 6,000 will be sold to other bitcoin miners in the United States.
"We successfully negotiated the acquisition of a robust supply chain of mining rigs, a complex process made even more challenging by the pandemic," Michael Stoltzner, the president and CEO of Blockware Mining, said in a statement. "The scarcity of rigs creates a significant barrier to entry for companies looking to enter this business and we have allocated significant resources to making more deals and funding our rapid growth."
Looking ahead, the company says it is focused on constructing its new 30-megawatt facility in Kentucky, with the capacity to expand it to 100 megawatts in the future. Ultimately, the company's goal is to increase the production power — or "hash rate" — generated in the U.S. By speeding up the rate, the company hopes that U.S. miners will be able to generate more bitcoin.
"Currently, only an estimated 10 percent of the hash rate worldwide is generated in the U.S.," Stoltzner added. "By providing low hosting rates, Blockware Mining will create better worldwide distribution of the bitcoin network while making the hash rate in the U.S. more globally competitive."