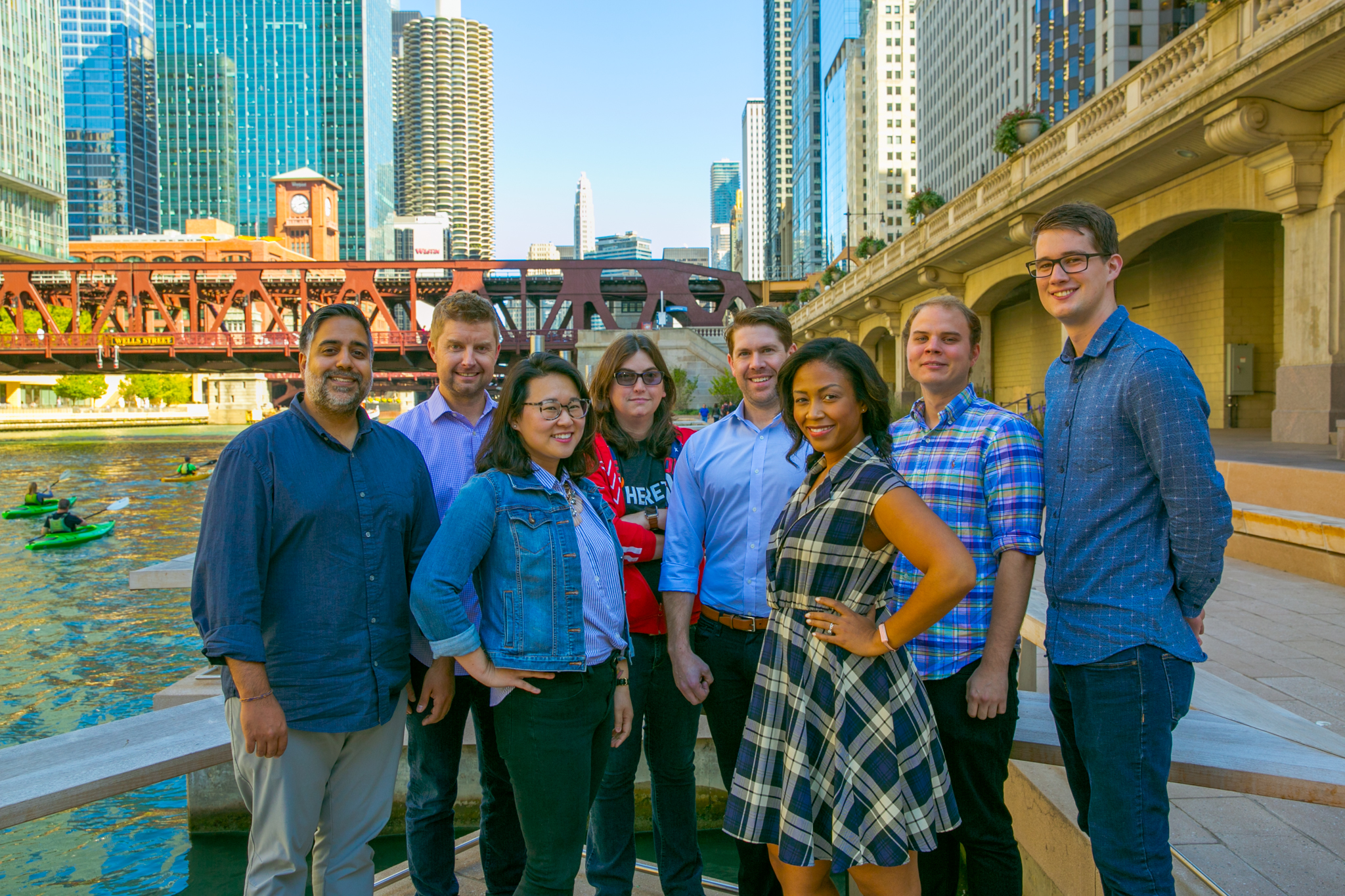 Chicago's tech's most recent funding round might say something about where the city's legal ecosystem is heading.
Heretik, a Chicago startup specializing in contract review software, announced on Tuesday that it has raised a $2.4 million seed round. Corazon Capital led the round, which also saw participation from Chicago Ventures and Relativity — a legal software provider and one of Chicago's biggest tech employers.
Heretik uses machine learning to reduce the time lawyers spend poring over documents. By analyzing documents automatically, the startup can identify contract types and key sections, making it easier for users to navigate oceans of information.
"The law firms and consulting groups we work with can sometimes need to identify a particular kind of clause across 100,000 contracts," said co-founder and CEO Charlie Connor. "If they're all leases, those can be up to 180 pages. We take those contracts, structure them and help the firm review the three pages they actually need to look at."
Corazon co-founder Steve Farsht said the startup is addressing a problem he has confronted in his own career as an investor.
"Having closed dozens of M&A deals in over 20 years of investing, I've seen a clear need for a contract review solution like Heretik in the marketplace," said Farsht in a statement. "We're thrilled to be partnering with Heretik and are looking forward to the company's continued growth."
Heretik's software is built on top of the Relativity platform, which is already in use by more than 195 of the country's 200 largest law firms. Connor said Relativity's established position in the legal tech landscape will help his startup scale its client base more quickly.
"We're empowering a passionate user group to take a tool used predominantly for litigation and expand it for more use cases," said Connor. "It's an easy next step because it's still about documents and text-based analytics, and it's a platform they've been building their business on for the last 10 years."
The backing of a larger player is particularly important in the legal industry because it helps alleviate the concerns of firms who might otherwise be reluctant to partner with a 12-person startup. Moreover, Connor said, the partnership lets Heretik focus exclusively on building new functionality, since the infrastructure and security features they need are already in place.
"It takes care of all the things that make it difficult for a startup to get into the B2B space," Connor said.
Connor and Heretik co-founder David Barnes are both former members of the Relativity team. Connor said they stayed in touch with Relativity founder Andrew Sieja, who helped point them toward the idea of adapting his company's platform for mergers and acquisitions document review. Connor said early investors expressed concern that the Chicago legal tech titan would beat them to the punch — until they realized that Relativity was one of its investors.
Heretik isn't the only Chicago startup with Relativity's backing. Esquify, whose legal review productivity tools use machine learning to keep lawyers focused on the task at hand, announced an investment from Relativity in November.
Drew Deitch, Relativity's senior manager of strategic partnerships, said partnering with local startups provides a win-win on both sides.
"Much like us, both Esquify and Heretik are focused on solving complex, data-focused problems in the legal industry, and we're excited that they've decided to build on top of Relativity to pursue that vision," he said. "Being a part of Relativity's App Hub gives them unique network effects, both in technical synergy and our shared and potential customers."
Deitch said the App Hub currently hosts seven Chicago startups, but he expects that number to grow. In Stern's view, Relativity's willingness to invest in, and collaborate with, local startups will have a major impact in putting the city's legal tech ecosystem on the map.
"It's amazing to see Relativity create this halo effect surrounding their legal tech success," he said. "That effect is impacting companies like Esquify and Heretik, and planting the seeds of the ecosystem's next chapter."