It's no secret developers and software engineers are driving forces behind the tech companies and startups we know and love, but it's the marketers who keep them front and center in our minds. If you're in the market to market, look no further, because these Chicago companies need new team members.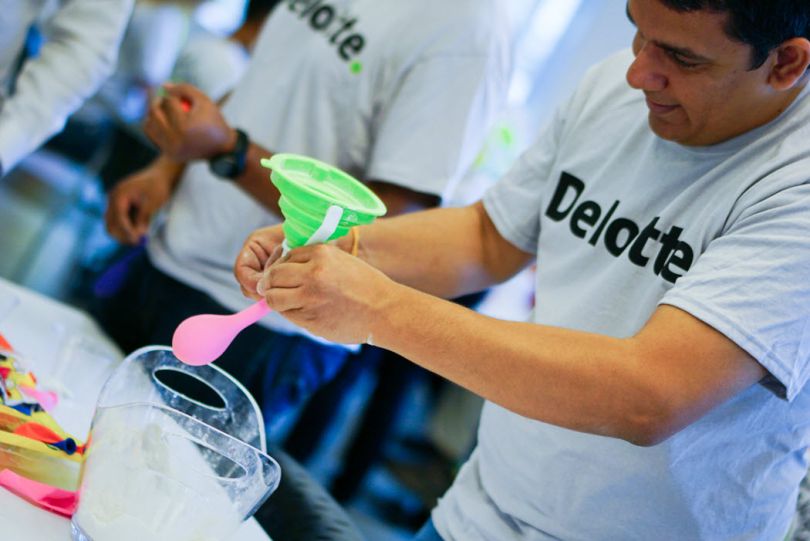 Marketing Jobs Open: 2
What they do: As a creative digital consultancy, Deloitte Digital is in the business of helping clients digitally transform and imagine, deliver and run their futures. With a blend of creative chops and deep business strategy, industry and technology expertise, Deloitte helps clients realize their greatest ambitions. Additionally, the consultancy's end-to-end solutions, such as Digital Mix, bring together an ecosystem of leading technology in a platform that offers unified, personalized experiences across customer engagement channels.
Why you want to work there: Check out Deloitte Digital's complete list of perks and benefits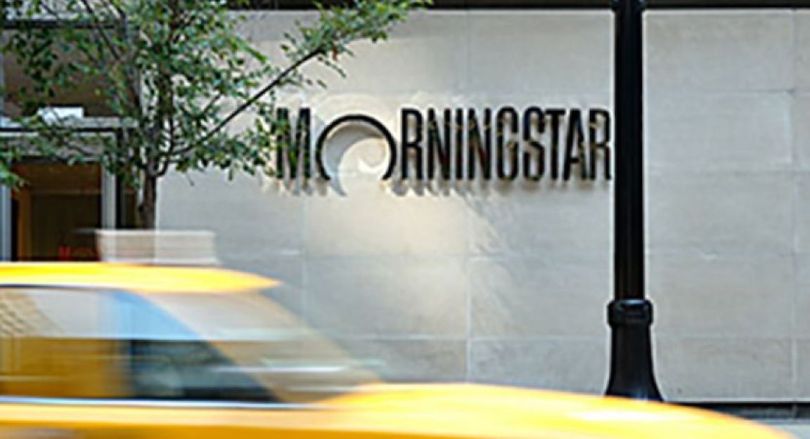 Marketing jobs open: 5+
What they do: Morningstar provides independent investment research to individuals, financial advisors and financial institutions. Headquartered in Chicago, the company has thoroughly researched almost 570,000 different investment opportunities. Morningstar offers a suite of financial tools, including data on indexes, hedge funds and commodities.
Coolest Perks: Unlimited vacation policy, casual dress, commuter benefits, company equity, health benefits, and tuition reimbursement.
Marketing Jobs Open: 2
What they do: Slalom helps businesses implement new technologies. The consulting firm solves the most pressing challenges for clients by infusing different tools to enhance customer experience, build better technological infrastructures and create actionable data.
Why you want to work there: Onsite gym, company equity, performance bonus, flexible work schedule, generous PTO, some meals provided, parking, company outings (including an annual weekend getaway) and commuter benefits.
Marketing jobs open: 5
What they do: Centro's marketing software enables digital marketers to holistically view their marketing campaigns across all platforms. With the companies technology, marketers are able to research, plan and view data in real-time on all their campaigns.
Coolest Perks: Extensive PTO, access to financial advisors, gym reimbursement, open snack bar and adoption benefits.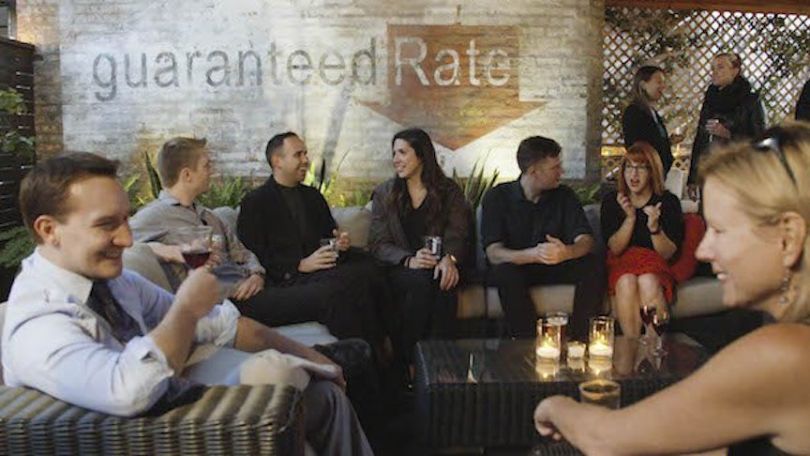 Marketing jobs open: 4
What they do: Guaranteed Rate is one of the largest retail mortgage lenders in the country, streamlining and simplifying the often complex experience with tools that provide customized mortgage information, rates and approval.
Coolest Perks: Transportation benefits, happy hours, an awesome 5,000-square-foot rooftop deck, creative workspaces, game room, on-site gym, healthy meals prepared on-site and free monthly massages.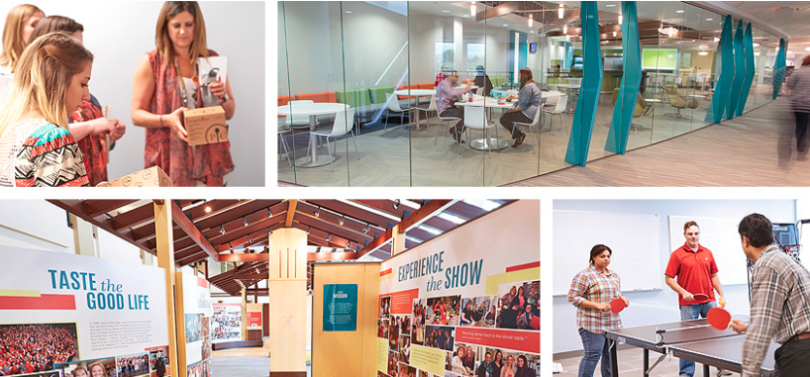 Marketing jobs open: 3
What they do: Pampered Chef provides essentials for great cooking. Powered by a network of independent sales consultants, Pampered Chef offers everything from the best tools to the newest recipes.
Coolest Perks: Generous parental leave and PTO, onsite gym, happy hours casual office attire and volunteering opportunities.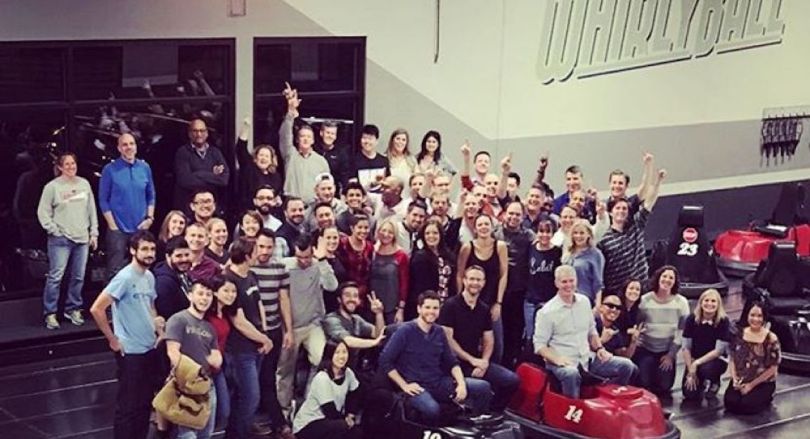 Marketing jobs open: 5
What they do: InfoScout helps give businesses better insight into their audiences. The company's data can build profiles on customers, capture receipts to view spending trends, survey customers and create actionable data. Some of the largest companies in the world, like ABinBev, Samsung and McDonald's use InfoScout to gain insights on their shoppers.
Coolest Perks: Unlimited vacation policy, casual dress, commuter benefits, company outings and an encompassing health and wellness package.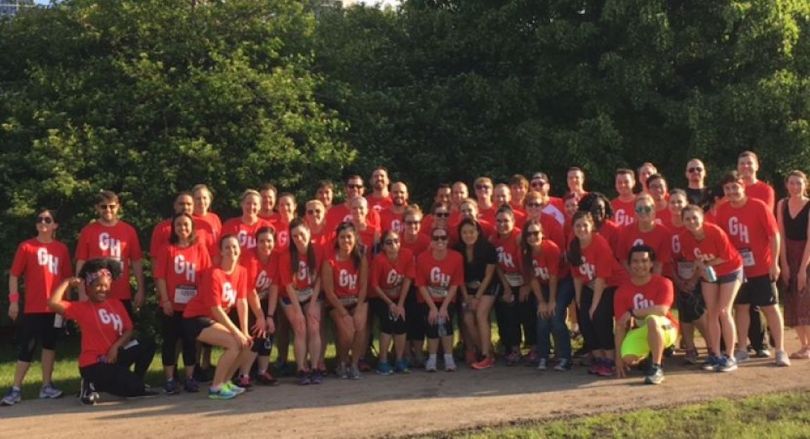 Marketing jobs open: 5+
What they do: Grubhub is a food delivery service that picks up and delivers meals from local restaurants straight to your door.
Coolest perks: A weekly Grubhub credit, unlimited snacks and beverages, flexible vacation time, company outings and a private rooftop deck.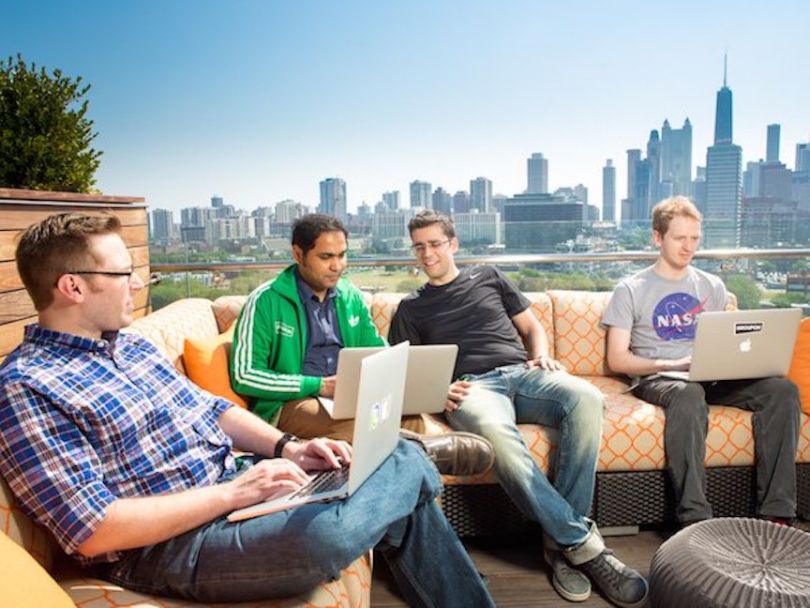 Marketing jobs open: 9
What they do: Groupon is an online commerce platform connecting users to local activities, products, restaurants and events through discounted prices, coupons and group rates.
Coolest perks: Public transit benefits, free office shuttles, on-site cafes, paid parental leave program, unlimited routine time off and fitness benefits.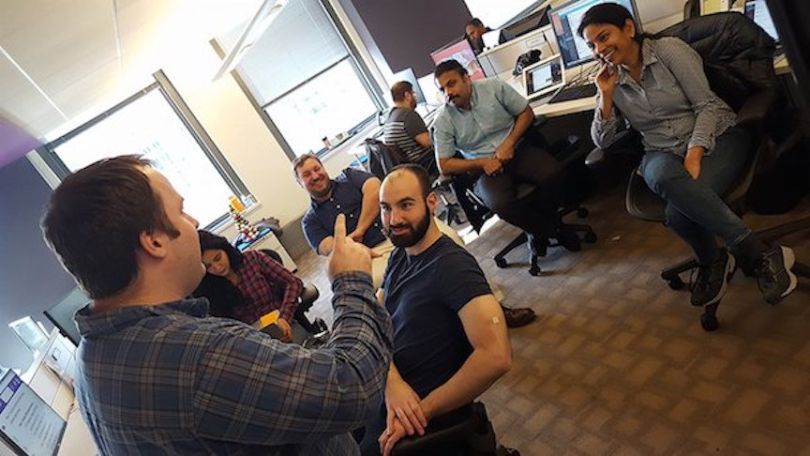 Marketing jobs open: 8
What they do: Cars.com is an online automotive destination connecting consumers with dealers all over the United States. In addition to having the largest database of auto reviews on the web, Cars.com provides research tools, millions of vehicle listings and an on-the-lot mobile app.
Coolest perks: Tuition reimbursement, adoption assistance, commuter benefits, flexible spending accounts and comprehensive health benefits.
Images via listed companies.
Not quite what you're looking for? Be sure to check out our jobs board.