Launching a new career is one of the most exciting and rewarding, yet time-consuming, things you can do. In an effort to help you save time and find your dream job, we've highlighted seven fast-growing Chicago tech companies that are looking for top talent right now.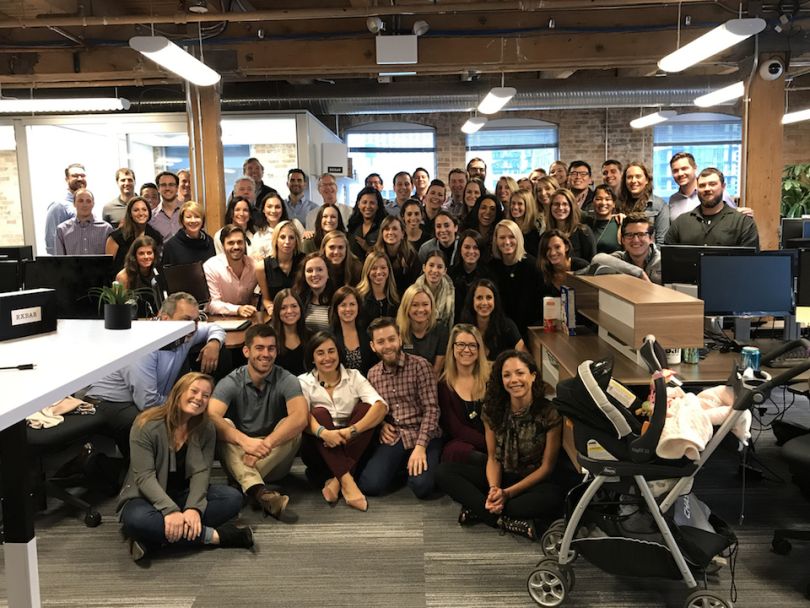 What they do: RXBAR creates protein bars using simple ingredients. Each bar contains 12 grams of protein and is made with three egg whites, six almonds, four cashews and two dates. The company was acquired by the Kellogg Company for $600 million in October 2017.
What they look for: "We strategically hire those who are self-aware, have an entrepreneurial spirit and display humility," said CMO Lindsay Levin. "While we value passion and collaboration, we also value the individual and celebrate our differences in style and experience. Nothing is constant at RX and a growth mindset is critical for success. Culture is everything at RX."
Sweet perks: RXBAR helps employees stay active by offering fitness membership reimbursement along with a bike and helmet. Other benefits offered include a 401(k) match, health, dental and vision benefits, as well as generous PTO. And, as expected, the company's office features unlimited RXBARs.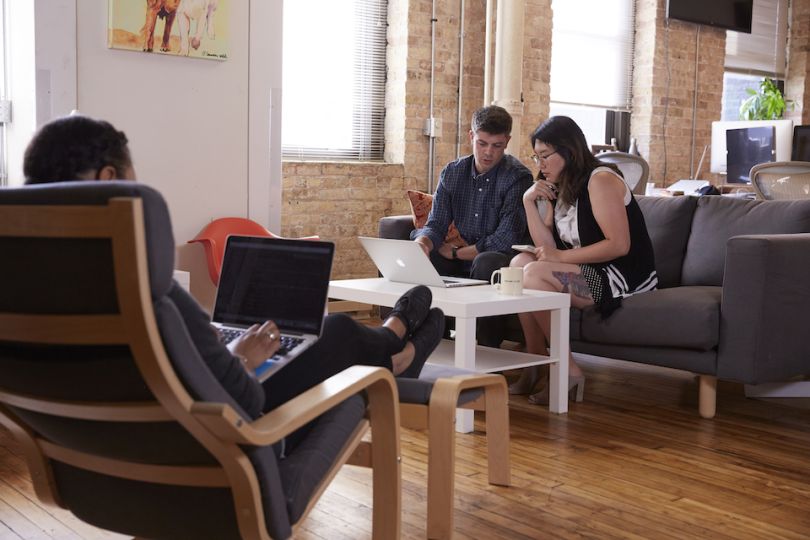 What they do: Trunk Club is in the business of style. The company offers curated and customizable clothing subscriptions for men and women.
What they look for: "At Trunk Club, our best candidates have a passion for teaching and learning," said QA manager Jovana Florus. "We focus on finding ways to use technology and data to make the business stronger. Our engineers collaborate across disciplines to understand challenges and design innovative solutions."
Sweet perks: The Trunk Club office features beer on tap, an on-site coffee bar (manned by a barista) and a rooftop that provides awesome views of downtown Chicago. Other perks and benefits include subsidized fitness memberships, commuter benefits and unlimited PTO. Trunk Club also offers health, vision and dental insurance along with a 401(k).
What they do: NextCapital's cloud-based software helps investment institutions streamline their operations and offer clients automated, personalized financial advice. The platform makes it easier for investors to stay on top of their portfolios and plan for retirement.
What they look for: "NextCapital is focused on ensuring that all Americans have access to world-class financial advice," said CEO and co-founder John Patterson. "We are looking for team members that share our big and important mission. Our ideal candidates are smart, motivated and great team players."
Sweet perks: NextCapital puts a strong emphasis on work-life balance. The company sponsors employee cornhole teams, hosts office fantasy football leagues, hosts hackathons and more. Health, dental and vision benefits are offered, as well as a 401(k) match. Local coffee, cold brew and beer are all on tap too.
What they do: Bounteous designs and builds digital experiences for companies ranging from Zipcar to Domino's. Its services include software and app development, interactive marketing, as well as analytics and insights.
What they look for: "Bounteous' success is a product of our people," said president and co-founder Keith Schwartz. "We look for people who can make a difference helping companies design and build digital brand experiences. Ideal candidates are intellectually curious, seeking professional growth and enjoy collaboration."
Sweet perks: A 401(k), health, dental and vision insurance are just the tip of the Bounteous perks and benefits iceberg. The company also offers employees volunteering opportunities, pet insurance and a "take what you need" vacation policy. There are also frequent company outings and events along with an annual hackathon.
What they do: KAR develops a variety of technologies used by wholesale buyers and sellers in the used car industry. The company facilitates online auctions and offers inventory financing and business services, primarily to used car dealers.
What they look for: "We want the innovators and entrepreneurs — the idea-people, the coders and the tech wizzes," said president of data as a service Kayne Grau. "KAR's rapid growth means we move quickly, so ideal candidates are fast-paced, forward-thinking and also know how to have fun."
Sweet perks: KAR offers dental, health and vision benefits. A 401(k) with matching company contribution is also available. Those looking to cut loose after a long day at the office will love KAR's company-sponsored happy hours.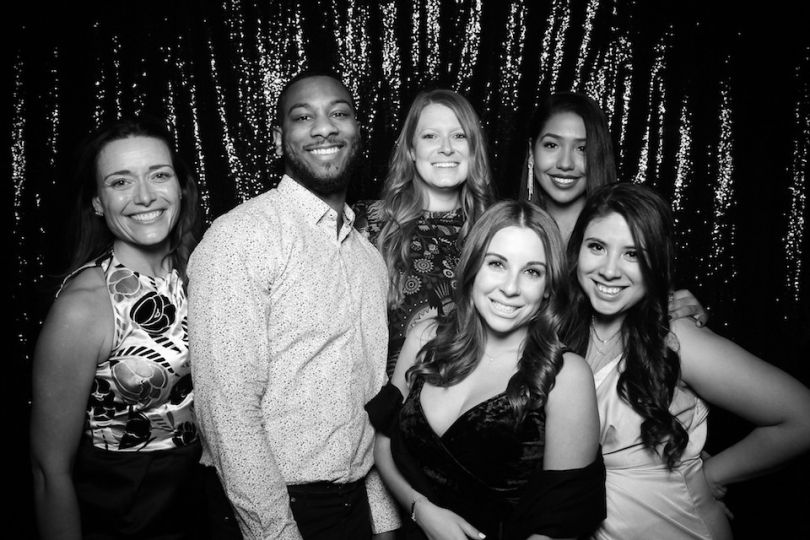 What they do: Vibes is all about mobile marketing. Its platform helps brands reach on-the-go consumers via push notifications, text messages and through their mobile wallets.
What they look for: "We look for people fascinated with mobile who are curious about what our phones will help us with next," said CEO and co-founder Jack Philbin. "A fast-moving market requires quick and flexible thinking — so we seek those who love to learn and have a strong combo of 'passion' and 'drive' for pursuing new ideas."
Sweet perks: Those looking to learn a new skill or brush up on an old one will be happy to know that Vibes offers tuition reimbursement. Other awesome perks include commuter benefits, parental leave benefits and a monthly cell phone reimbursement. Health, dental and vision insurance are also offered, as is a 401(k).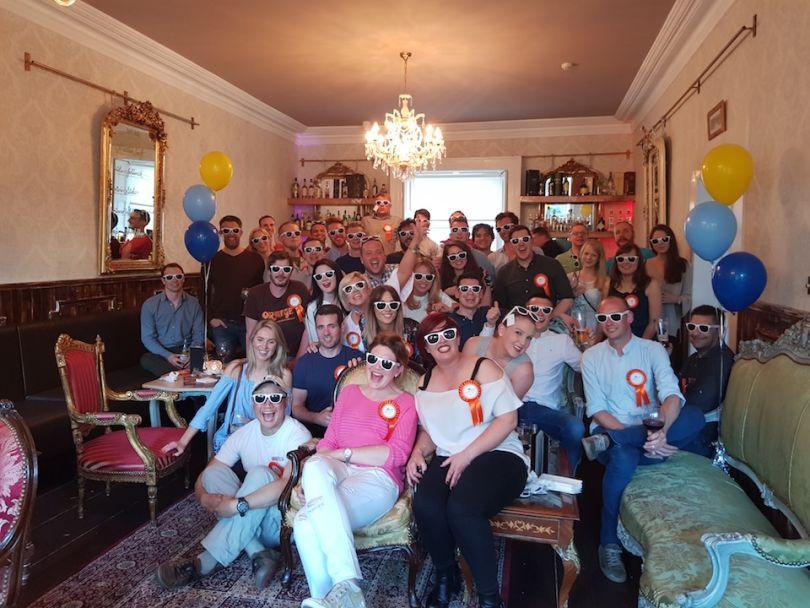 What they do: Future Finance is an online lender that works exclusively with students. Its loans vary in size and can be used to cover everything from life expenses to tuition costs.
What they look for: "We are a team that values execution and quality of thought above all else," said head of strategy and operations Eric Olson. "At Future Finance, a fancy title won't get you heard; clean and clear analysis paired with thoughtful recommendations will. If you want to work at a place where the best idea wins, we're the place for you."
Sweet perks: A casual dress code, flexible work hours and a fully stocked kitchen are a few of the perks of working at Future Finance. Company equity, commuter benefits and opportunities to attend conferences and trainings are also offered. The startup also offers employees health benefits and a 401(k).