Building a career is no easy feat, but finding the right opportunity can make a huge difference. We asked leaders at 11 leading Chicago tech companies what they look for in candidates. Who knows? Maybe your next opportunity is with one of them.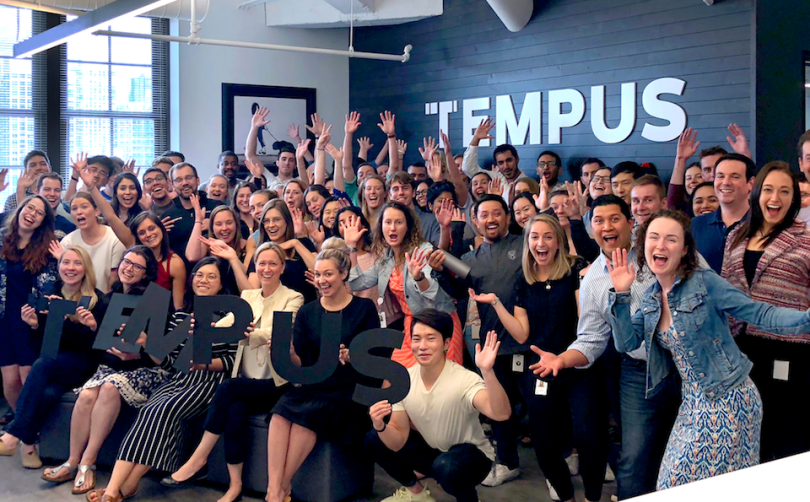 What they do: Tempus uses its data analytics operating system and a database of scientific and clinical research to help doctors and physicians nationwide easily access and share information they can use to fight cancer in their patients.
What they look for: "Tempus is looking for team players who are eager to tackle tough problems and challenge the status quo in healthcare," said Ryan Fukushima, chief operating officer. "Ideal candidates thrive in uncharted areas and are eager to learn, reimagine and build whatever it takes to improve patient care."
Top perks: In addition to staples like 401(k), dental, vision and life insurance, Tempus has unlimited time off, a game room, a fully stocked kitchen, free meals, happy hours and in-office beer taps. 
What they do: Headquartered in the Chicagoland area, Discover provides banking, payments solutions and other financial services to consumers around the world. 
What they look for: "At Discover, we have a customer-first focus, and our IT staff delivers innovative products and services leveraging leading-edge technologies," said Glenn Schneider, executive VP and CIO. "Candidates who work well in a team environment and bring a lot of energy and ideas to make a difference for our customers will find success at Discover."
Top perks: Discover offers an employee stock purchase plan, 401(k) matching, an onsite gym and wellness programs, generous parental leave, paid volunteer time, a diversity program, flexible work schedules and opportunities to work remotely.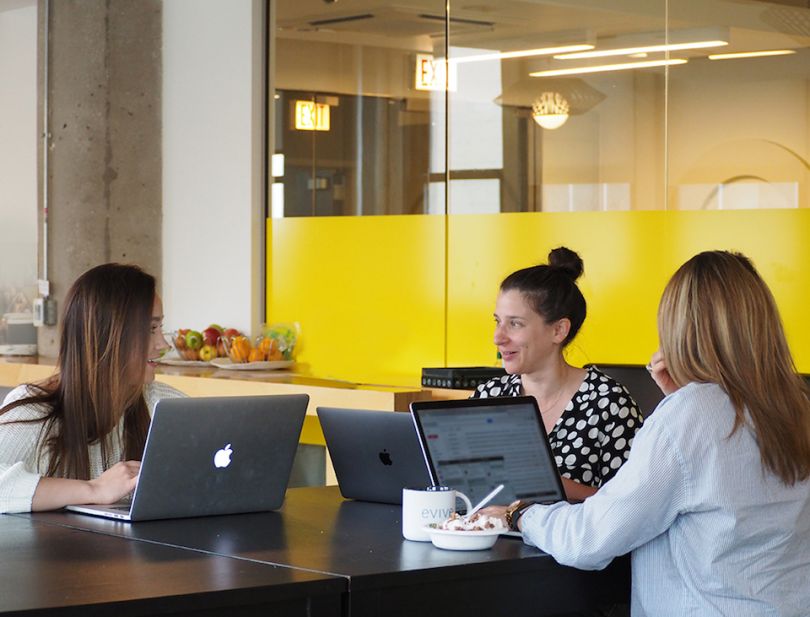 What they do: Evive is a SaaS company that offers businesses digital tools they can use to optimize how their staff manages and utilizes their benefits.
What they look for: "We often say Evive's people are game-changers, because every day we redefine how the people who work for our clients use their employee benefits," said Prashant Srivastava, co-founder, president and CEO. "It's a given that our coworkers are subject-matter experts in their fields. We're more interested in the qualities that consistently lead Evivers to success here — things like collaboration, intellectual curiosity, adaptability and the willingness to take on the next great challenge." 
Top perks: The company specializing in benefits offers its own staff 401(k) matching, paid volunteer time, paid holidays and volunteer days, fitness subsidies, relocation assistance for out-of-towners and commuter benefits once they successfully move. Evive also lets employees unwind with happy hours, a game room and sponsored company outings.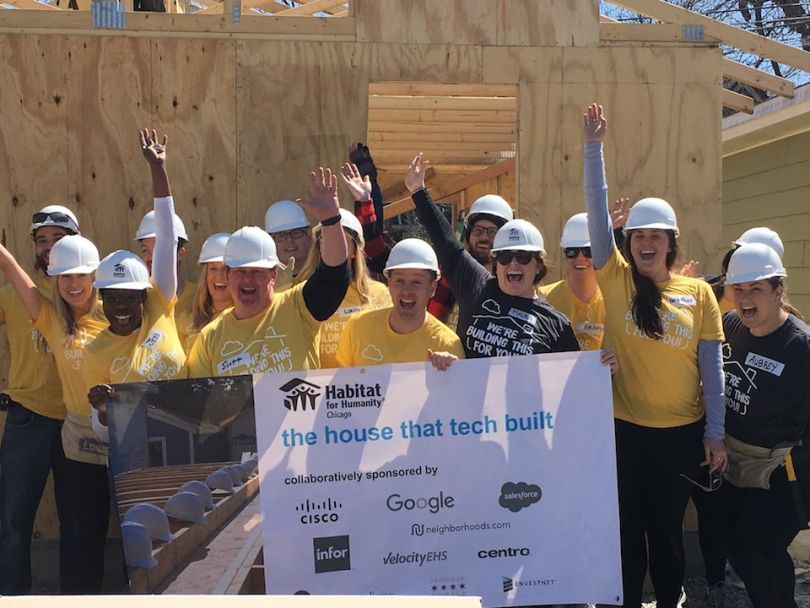 What they do: Centro provides established brands and digital advertising companies with the means to easily buy online media space. The company's tools also help clients better organize and automate their marketing operations.
What they look for: "We want to hire people who do great work and who aspire to be even better than what they were before," said Emily Barron, executive vice president of talent and development. "We look for people who are committed to learning and growing, and who represent and align with our guiding principles. If you can help us create raving fans of our customers and contribute to making our culture even better, then I invite you to check out Centro."
Top perks: The company offers its staff a wealth of benefits including wellness programs, flexible spending accounts, 401(k) matching, company equity, child care benefits, unlimited vacation, sabbatical days and tuition reimbursement.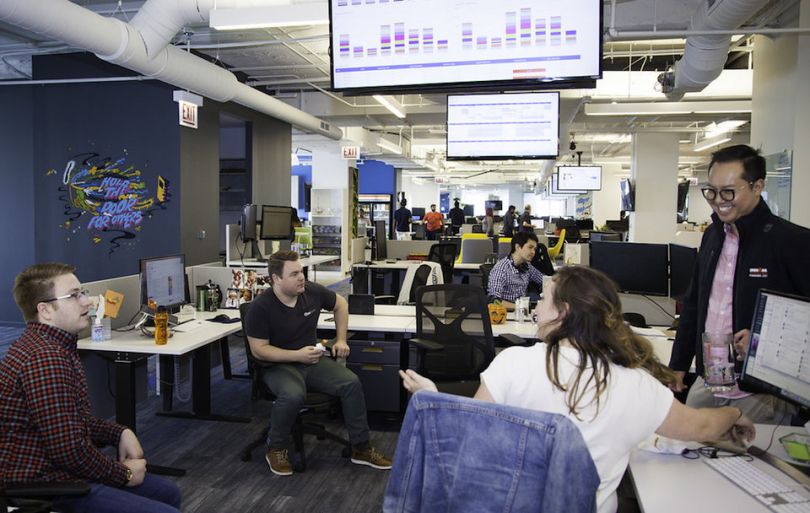 What they do: OppLoans provides small personal loans at competitive interest rates to non-prime borrowers, offering an alternative to payday loans.
What they look for: "Over the last two and a half years, OppLoans has hired nearly 300 of the best employees in Chicago and we're actively seeking many, many more right now," said CEO Jared Kaplan. "We're looking for exceptional talent who want to create a paradigm-shifting company in an industry ripe for invention. If you want to play to win, create outstanding value for hundreds of thousands of customers nationally, be a part of phenomenal organizational culture and enjoy one of the best perks and benefits packages in the city, look closely at OppLoans."
Top perks: At OppLoans, employees can enjoy an onsite gym with pilates, kickboxing and yoga, family-medical leave, job training resources and career development opportunities, free shuttle passes to Metra stations, and discounted Divvy memberships if you'd prefer to travel to the train in a different way.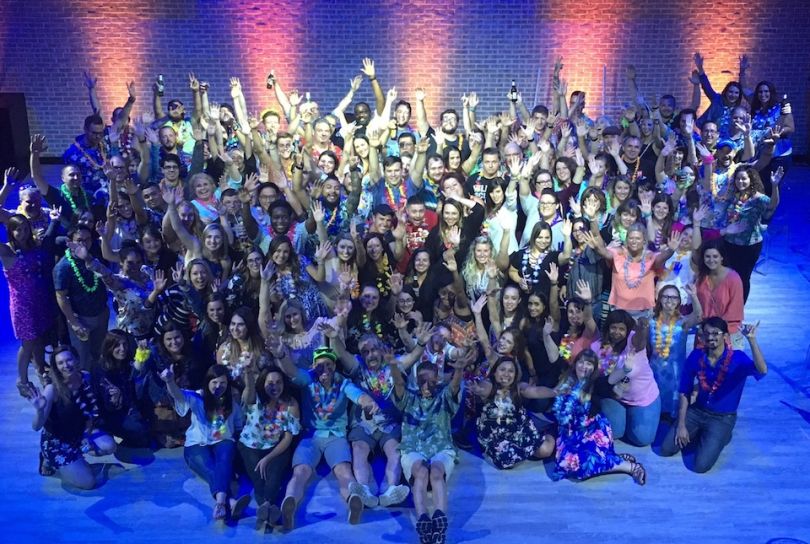 What they do: Zoro is an online retailer of industrial tools, equipment and supplies for businesses of all sizes. Whether those businesses involve loading docks or sales forces, Zoro has over 2 million products to help them run at maximum efficiency and convenience.
What they look for: "Zoro is looking for curious software engineers who want to solve challenging e-commerce and data problems," said Andy Goodfellow, chief information officer. "We also want people who are culture shapers. Zoro is a unique place that is growing like wildfire. Both our business model and culture are strong, and we want people who will help us continue to grow both."
Top perks: In addition to a base employer-provided contribution, Zoro will also add additional funds to employee 401(k) accounts on an annual basis based on company performance. Additionally, employees are eligible for bonuses twice a year and are given free access to internal and external training and career development resources.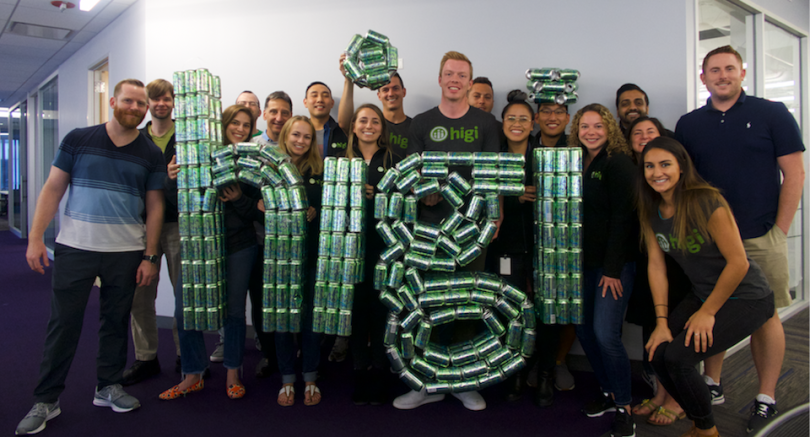 What they do: Healthtech company higi creates health kiosks, typically found in pharmacies, workplaces and other public areas, that allow users to check things like blood pressure and weight, then send that information to health professionals. 
What they look for: "At higi, we're working toward making it easier to be your healthiest. Ideal candidates bring energy and drive when it comes to making our mission a reality," said CEO Jeff Bennett. "They'll most likely also enjoy a can of La Croix, if our current team is any indication."
Top perks: Unlimited vacation time, a flexible spending account, tuition reimbursement, company equity, company outings and weekly happy hours are all parts of the perks package at higi.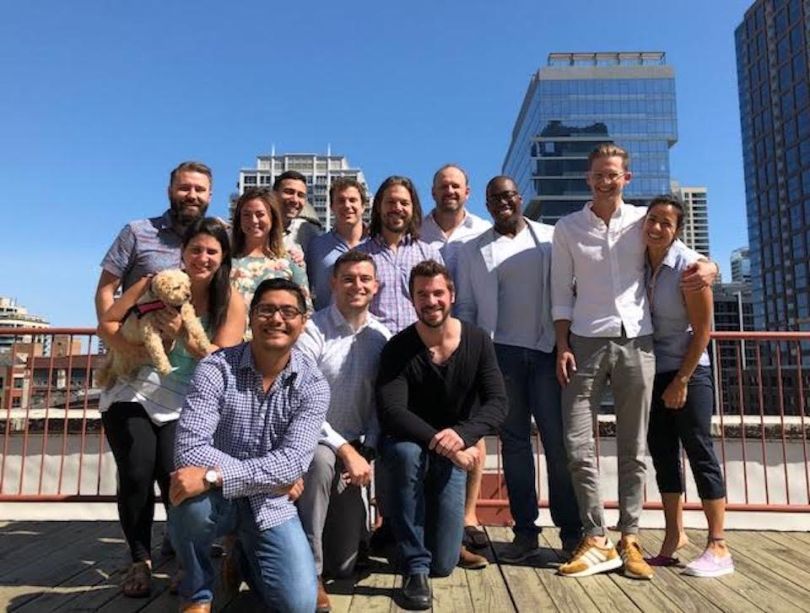 What they do: Ansarada AI-driven dealmaking platform helps companies manage business-critical information and securely share it to facilitate financial deals like mergers, funding and IPOs
What they look for: "We have the unique opportunity to build out our U.S. headquarters in Chicago, while already having 80 percent of the market share in Australia," said Stephanie Moncada, North American talent lead. "We want people who are agile, autonomous and globally-minded. We need people who don't take themselves too seriously but are willing to work hard while embracing our culture."
Top perks: Ansarada grants its staff performance bonuses, an employee stock purchase program, flexible spending accounts, remote work opportunities, a pet-friendly, casual office and beer on tap.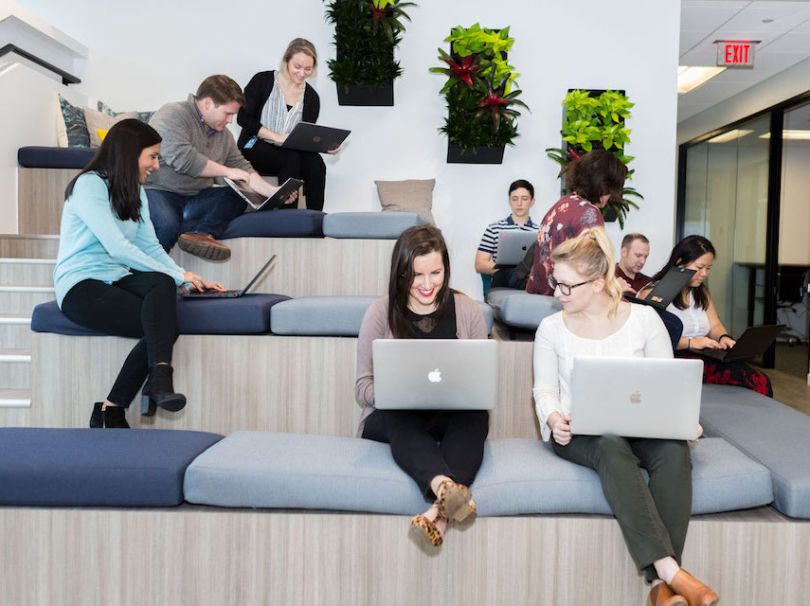 What they do: CapTech, an IT management advising company, offers its customers solutions like customer engagement and organizational transformation tools they can use to make business a little easier.
What they look for: "When interviewing an architect, I always ask them what 'enterprise architect' means," said Doug Harvey, senior architect. "I am looking for the word 'business' sometime early in the definition, because an architect is really on point for bridging the business and technology gap. If someone has only a technology perspective, they may be a fine engineer, but be lacking as an architect."
Top perks: CapTech lets its employees in on a 401(k) matching program, recreational club memberships, performance bonuses, health and wellness programs, and short- and long-term disability insurance.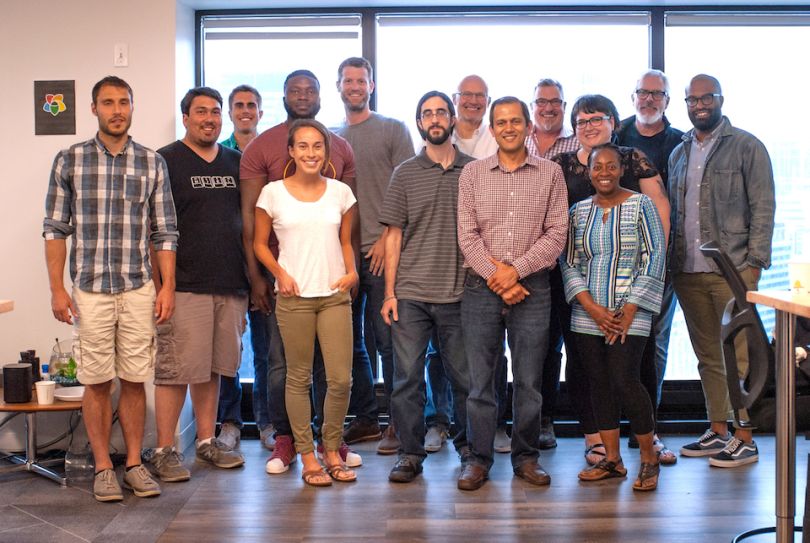 What they do: Yaro combines healthtech and fintech to give consumers a highly efficient platform on which they can take the lead in finding the healthcare options that work best for them. Users can navigate every aspect of their care from choosing their ideal health professionals with real-time pricing to deeply understanding their payment and investment options, all on a platform that learns from its users over time.
What they look for: "We look for smart, data-focused creatives who can build analytical models with data from the healthcare consumer experience, and use those models to continuously simplify and intentionally codify that experience via our mobile and web platforms," said Vijay Singh, chief technology officer. "The data we gather from our products drive clarity and build intensity in our mission to disrupt healthcare and enhance people's lives."
Top perks: In addition to workplace standards like medical and life insurance, Yaro also offers staff 401(k) matching, an onsite gym, remote working opportunities, generous parental leave, a flexible work schedule and unlimited vacation time to promote a healthy work-life balance.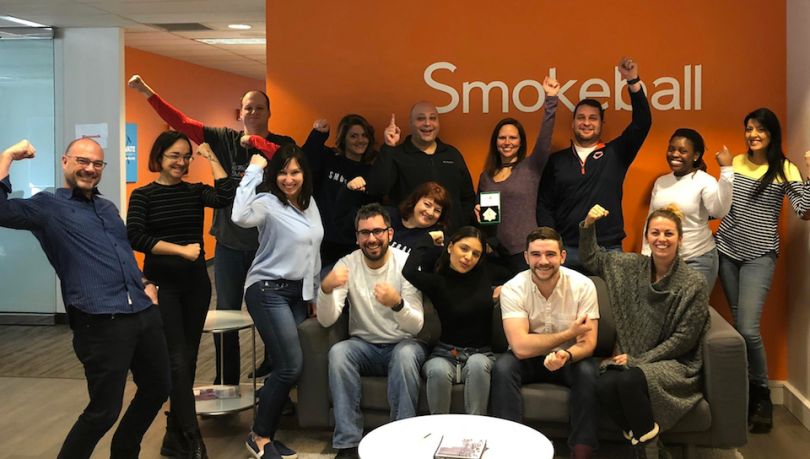 What they do: Smokeball offers case management software to small law firms, allowing them to increase efficiency with things like document management automation and cloud storage.
What they look for: "We're looking for people whose priority is to find a company culture that matches their own values," said President Jane Oxley. "From there, if you're goal-oriented, open to learning and a great team player, then you're going to be a great fit for Smokeball."
Top perks: Smokeball gives employees a chance to de-stress with an onsite gym and wellness programs, a game room and sabbaticals. When they come back to work, staff members can receive performance bonuses, opt into a company equity program and enjoy flexible hours.