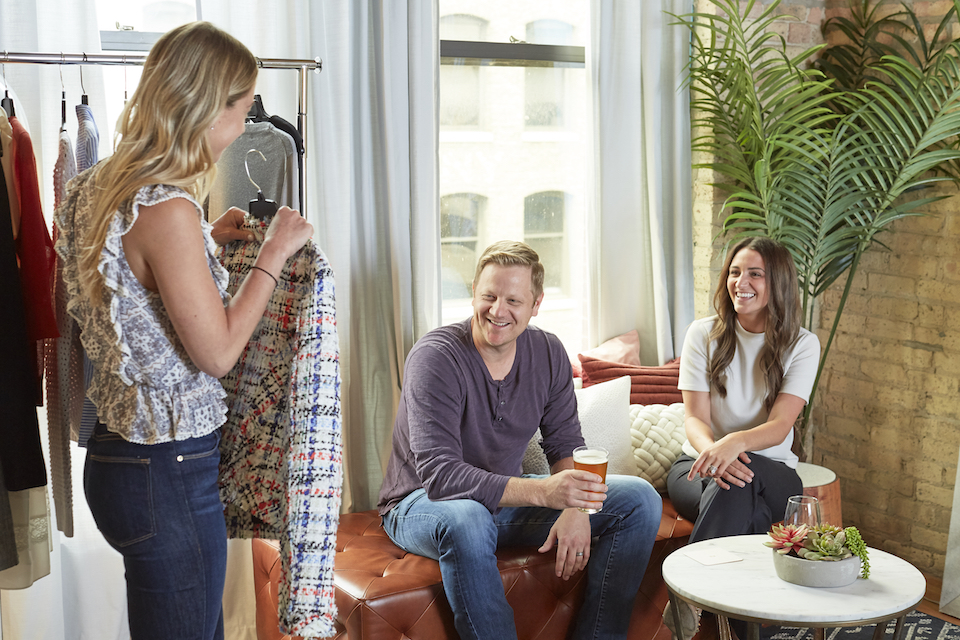 Online purchases accounted for 49 percent of retail sales growth in 2017, according to a U.S. Commerce Department report. But with e-commerce still representing just 13 percent of sales overall, those who wrote obituaries for brick-and-mortar retail after the death of Toys "R" Us and the Sears bankruptcy filing might have spoken a bit too soon.
In fact, 2018 has been a pretty good year for Chicago tech companies that make brick-and-mortar a big part of their business.
Foxtrot, which offers consumers on-demand delivery of craft beer, food and everyday essentials from its upscale corner stores, raised a $6 million Series A in March and announced plans to open up to four new stores in the city.
"What we've found is that every time we open a new brick-and-mortar store, the delivery business in that neighborhood explodes," said Foxtrot CEO Michael LaVitola.
Leap Services, which provides a full-service platform for online brands that makes it easier to launch physical stores, received $3 million in funding in October.
The retail-as-a-service company — yes, they coined a new term — recently opened its first store in Chicago for KOIO, an Italian handcrafted leather shoe brand. The company's other partners include luxury pre-owned watch retailer WatchBox and handmade designer eyewear brand Ellison.
Leap is positioning itself to benefit from both the growth in online sales and the surge of success of premium retailers have recently experienced. According to a recent Deloitte study, premium retailers have seen their revenues rise 81 percent over the past five years.
For evidence of the success of this approach, the startup needs only to look at one of Chicago's biggest e-commerce success stories: Trunk Club.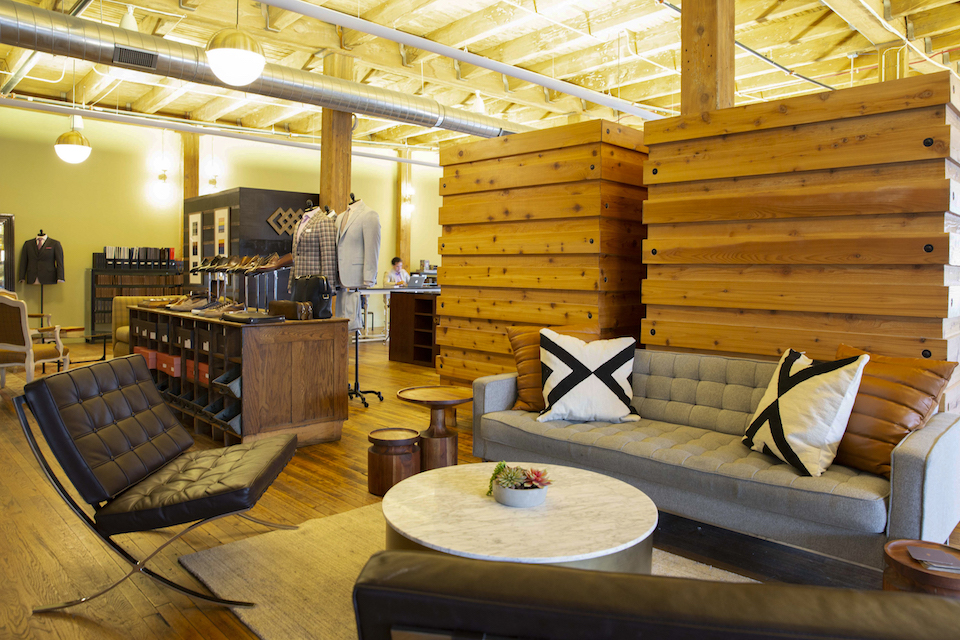 Trunk Club connects consumers with stylists who work with the customer to curate a personalized wardrobe. Consumers can work with their stylists online or in person at one of the company's six countrywide "Clubhouses" to select the items that go into their trunks.
"Consumers still crave in-person experiences," said Trunk Club VP of Engineering Candice Savino. "While the traditional big box retail model is dying out, we also see a swing back from the dot com boom of everything being purchased online."
[We] see a swing back from the dot com boom of everything being purchased online."
In addition to letting the shopper meet their stylist, try on and take home clothing, she said, Clubhouses serve as an opportunity for stylists to gather insights for future trunks.
"We are working through building out tools to allow stylists and customers to easily track those garments as they go through their fitting experience — without making the experience seem unnatural," said Savino.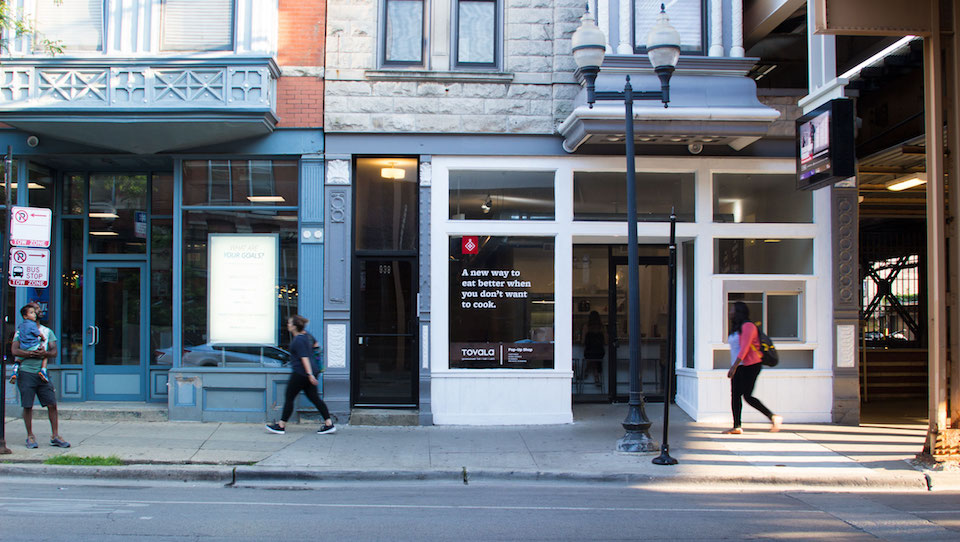 The feedback Tovala gathered at its Lincoln Park pop-up shop helped inform the design of its second-generation smart oven, and getting in front of consumers in an intimate setting provided an opportunity for the company to explain what makes it different.
"As much as we can point to other customers raving about our food — and press articles doing the same — there's something to be said for trying it yourself," said Tovala CEO David Rabie. "Additionally, people don't realize all the things they can do with their Tovala outside of Tovala meals. The pop-up makes it much easier to convey that information."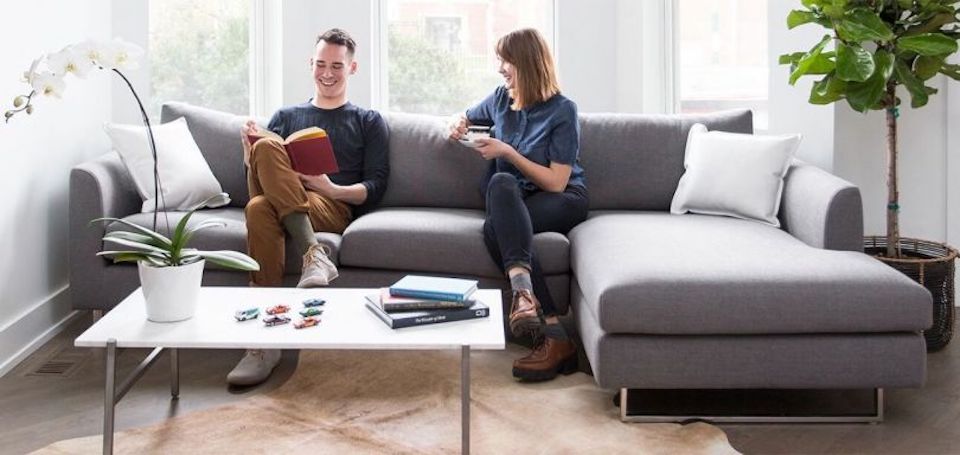 For some companies, brick-and-mortar stores are designed specifically to mirror the online experience, not just supplement it. Interior Define, which sells made-to-order furniture online, raised $15 million earlier this year. Alongside the funding news, the company also announced the opening of two "guideshops" and the launch of an augmented reality app.
Design specialists at guideshops utilize the AR app to show shoppers what their 86-inch couch with natural oak tapered square legs and onyx monochromatic fabric looks like in real life.
Our guideshop locations are extensions of our digital experience, rather than the other way around."
"We encourage customers to take information home to make the best decision for their space, including utilizing our AR app," said Interior Define founder and CEO Rob Royer. "Our guideshop locations are extensions of our digital experience, rather than the other way around."
If you're wondering what the next-generation of brick-and-mortar retail will look like, make sure to keep a close eye on Chicago's tech companies.