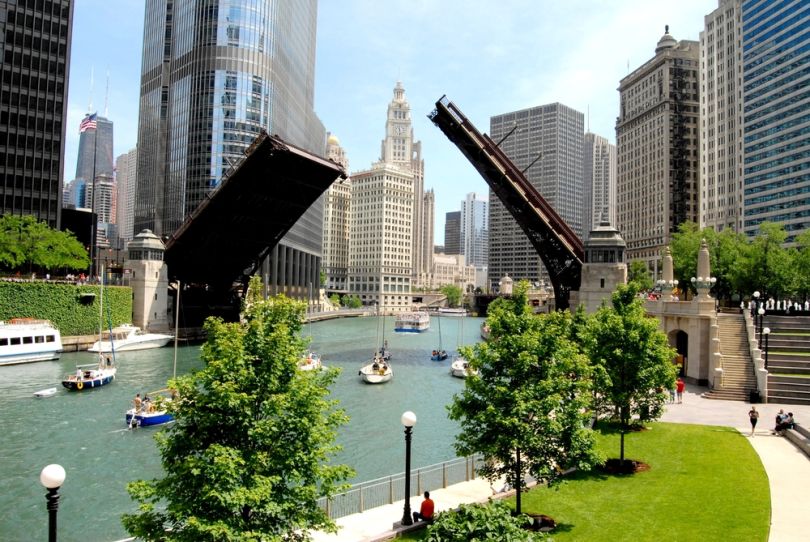 Chicago companies brought in more than $130 million in venture funding last month. Here are the five startups that did the heavy lifting.
#5, $2 million, September 16
What they do: Nexus A.I. makes enterprise software that uses AI to recommend the best employees for particular projects and keep track of team members' ideas and contributions.
The funding: The company raised $2 million dollars in seed funding. M25, Fulcrum Investing, Network Ventures, G2T3V and Warhawk Entrepreneurial Fund participated in the round, according to Crunchbase. 
#4, $3.25 million, September 12
What they do: Forager is a logistics firm that makes international shipping easier for shippers and carriers. It specializes in shipments across the Mexican and Canadian borders.
The funding: Forager is launching a tech platform, SCOUT, that will enable users to schedule cross-border shipments online. It's currently hiring engineers for the job. The company also rebranded in conjunction with the funding, dropping the word "Logistics" from its name and debuting a new logo.
#3, $10 million, September 26
What they do: Paro is a platform that offers on-demand financial expertise to businesses. Paro matches vetted financial professionals with companies, streamlining the process for both parties and giving experts more time to do the work they do best. This approach saves businesses time searching for knowledgeable experts — and it's designed to be more tailored for each client than a big four accounting firm's approach. 
The funding: Paro will use the funding to add to its product and sales teams, TechCrunch reported. 
#2, $16 million, September 4
What they do: Fyllo is a marketing tech platform that tracks cannabis regulations at the state and local levels, so retailers and distributors can stay compliant. 
The funding: Fyllo will use this seed funding to build out its platform and make lots of new hires. The company is bringing on 20 to 30 new employees in Chicago in the next three to six months. It's also gearing up to make 10 to 12 new hires at its New York office, add 30 engineers at its Israel location and open a site in Toronto.
#1, $100 million, September 4
What they do: Patient data in the healthcare industry is siloed, often to the detriment of doctors and the people they serve. VillageMD is a platform that helps doctors navigate scattered clinical data, negotiate with insurers and coordinate care. 
The funding: The company will use this new funding to enhance its primary care platform, DocOS, and expand its in-home care offerings.