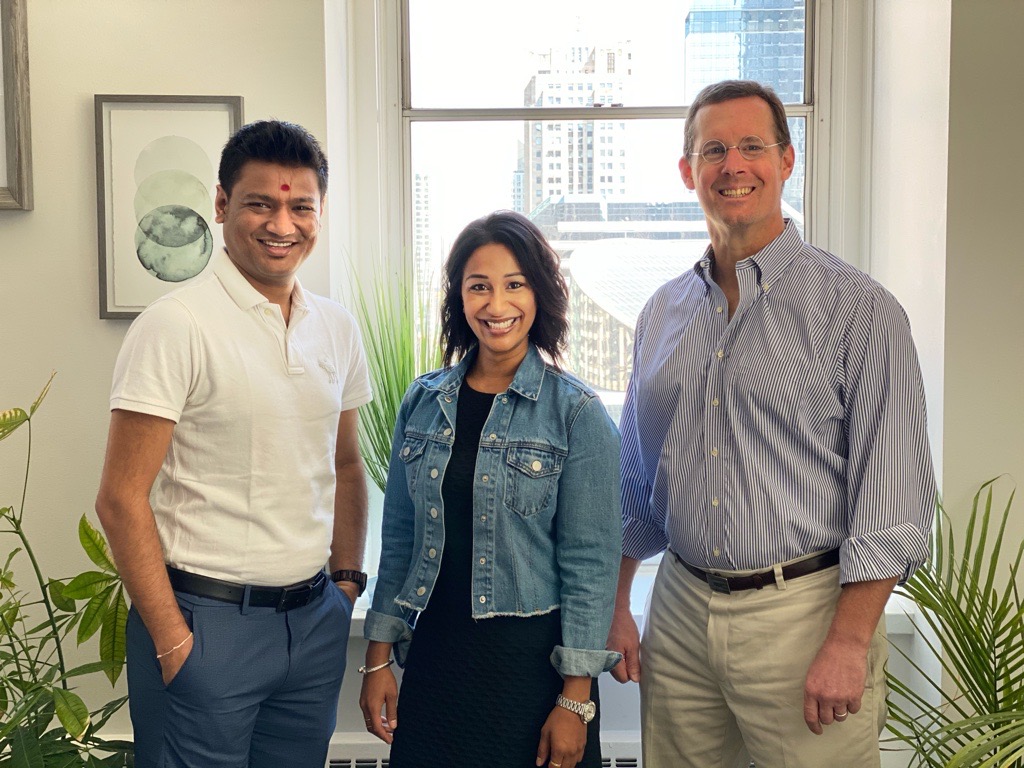 A building should run like an autonomous car, according to Thru Shivakumar.
On Thursday, Cohesion, Shivakumar's smart building startup, announced it received a cash advance of its own. The Chicago company has raised $6.5 million in seed funding, which it plans to spend on new tech features, an expansion into Asia and a hiring spree. The 11-person company plans to double in size by the end of the year, hiring on product developers, software engineers, marketers and more. Illinois' richest man, Citadel founder and CEO Ken Griffin, participated in the round.
"Even though buildings are built to be these gorgeous, beautiful structures that are very forward-thinking from a design perspective, the technology behind them is pretty archaic," Shivakumar told Built In.
Founded in 2018, Cohesion is a spin-off venture of Environmental Systems Design (ESD), a global engineering and design company founded in 1967. Today Cohesion's seven clients, including the John Buck Company, JLL and Transwestern, oversee more than 10 million square feet of office space.
Shivakumar said the COVID-19 pandemic has highlighted the need for investment in proptech, since people are not working traditional hours in office buildings, so regulating heat, air conditioning and air quality along a 9-to-5 schedule no longer make sense. When workers do return to the office, she said they are also demanding cleaner work spaces and more self-service functions than they had pre-pandemic. Tenants do not want to email the property manager every time they want to book a conference space, she said. They would rather book the area online.
"Now we see people coming in, having staggered starts with schedules, working from home, using space in a different way," Shivakumar said. "In order for us to embrace the new workspace, the new office building, we have to adapt technology to make buildings flexible."
Since the start of 2020, customer demand for Cohesion's system has increased 100 percent compared to last year, Shivakumar said. The company estimates the global smart building market will reach $109.4 billion by 2026.
Cohesion has already built a front-end application that monitors how tenants use the building, gathering data on when individuals use its bike room, front lobby, roofdeck and other amenities. By 2021, the company plans to launch its AI platform, called the Digital Twin, which will gather data from mechanical systems and Internet-of-Things devices into a single, automated platform. Eventually the company plans to integrate the front-end application with Digital Twin, "so that we could learn how the building operates both from a human perspective and a systems perspective," Shivakumar said, and use the insights to automate certain functions, essentially giving the building a mind of its own.
Hyde Park Angels led the seed round, with participation from Frasers Property; CMT; Raj Gupta, executive chairman of ESD Global; Griffin; and Michael Sacks, who is the CEO of GCM Grosvenor.