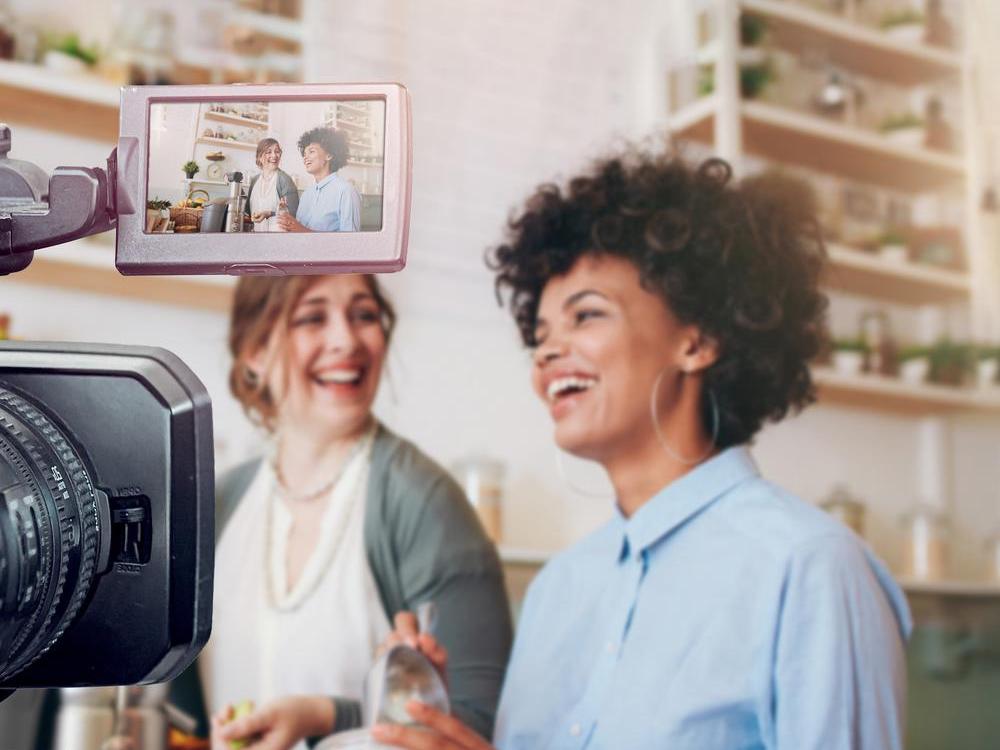 Online shopping can be fun — many of us are guilty of buying something online for that instant dopamine boost — but sometimes staring at images and text on a screen aren't enough to convince us to buy a product. Sometimes we need more.
Chicago startup Shopflix aims to help brands sell their products through online video content — similar to a Home Shopping Network or QVC for digital streaming. The company officially launched its network on Wednesday, and it's available now through the Shopflix website and app.
Shopflix streams 24 hours a day featuring brand sponsored content. The network's shows fall into three categories: there are long-form shows that last 20 to 25 minutes, shortform shows that last five to 15 minutes and ultra short "Pops" that last two minutes or less. The network structures its content into several recurring series. There's Eco-Friendlier where surfer and yogi Tia Blanco talks about products and shopping habits that help the planet, Taking the Leap where base jumper Jeb Corliss talks to founders about the metaphorical leaps they had to take to start their brand, as well as several other shows that revolve around a specific theme or host.
Shopflix is intended to give brands an outlet to tell their stories in a more immersive format. While many brands have adapted to sell their products online, e-commerce does not reach its full potential without digital marketing and other digital-first operations.
"With more people shopping online now than ever before — and every brand using the digital ecosystem as a primary way to sell — there's a lot of distraction and noise, and consumers' attention spans are diminishing as a result," Shopflix co-founder Matt Matros said in a statement. "Many retailers and brands are turning to new channels like livestreaming to sell and showcase products, yet most are happening in-store or on-site and are highly sales focused, which continues to feel transactional versus experiential or engaging in a differentiated way."
Shopflix is also meant to be entertaining and informative for consumers. For example, its Shop Virtual Support Local show is meant to introduce people to the brands in their area.
"More consumers today are looking to brands that share their values and understand their unique style and interests so brands need to give shoppers a reason to stay interested, recommend their products and keep coming back," Shopflix co-founder Lindsey Kilbride said in a statement. "At Shopflix, we care about telling engaging stories of brands and brand founders above all else, which differentiates us from other shopping networks and livestreaming events. We're thrilled to launch our platform today and begin telling these incredible brand and product category stories."
Matros and Kilbride both bring a lot of industry experience to the table. Matros is a serial entrepreneur who founded the Protein Bar and Kitchen restaurant franchise and the Limitless caffeinated beverage brand. Meanwhile, Kilbride was an early employee at Trunk Club and the company's former VP of sales. Their past experience means that they are well-versed in the Chicago entrepreneurial ecosystem, which could help them make Shopflix a success.