7 Chicago Companies Celebrate Milestones
Meet the tech companies making news and effecting change in food, retail and travel.
As 2022 races headlong through its halfway point, it's important not to lose track of last year's accomplishments. 2021 has proven to be a banner year for Chicago's tech industry. In the last year, the city's tech ecosystem raised more than $7.9 billion dollars in growth capital — exceeding Chicago's 2020 figure by more than a billion dollars, according to World Business Chicago.
This January, Axios Chicago reported that the city minted 12 unicorns — companies valued at over $1 billion — in 2021. And in the same month, Loadsmart became the first company to join those ranks in 2022 after a $200 million Series D funding round propelled the company's valuation to unicorn status. 
Throughout the city, it seems, Chicago's businesses are riding a rising tide, expanding their teams, exploring new markets and marking major milestones. 
Built In Chicago reached out to seven standouts from the city's tech scene to learn more about the successes they've celebrated recently. From established organizations making waves with new partnerships like Kraft Heinz to first-year startups gaining ground on legacy travel companies like Out Of Office, we probed what is propelling these companies forward and asked about the key components to their continued successes.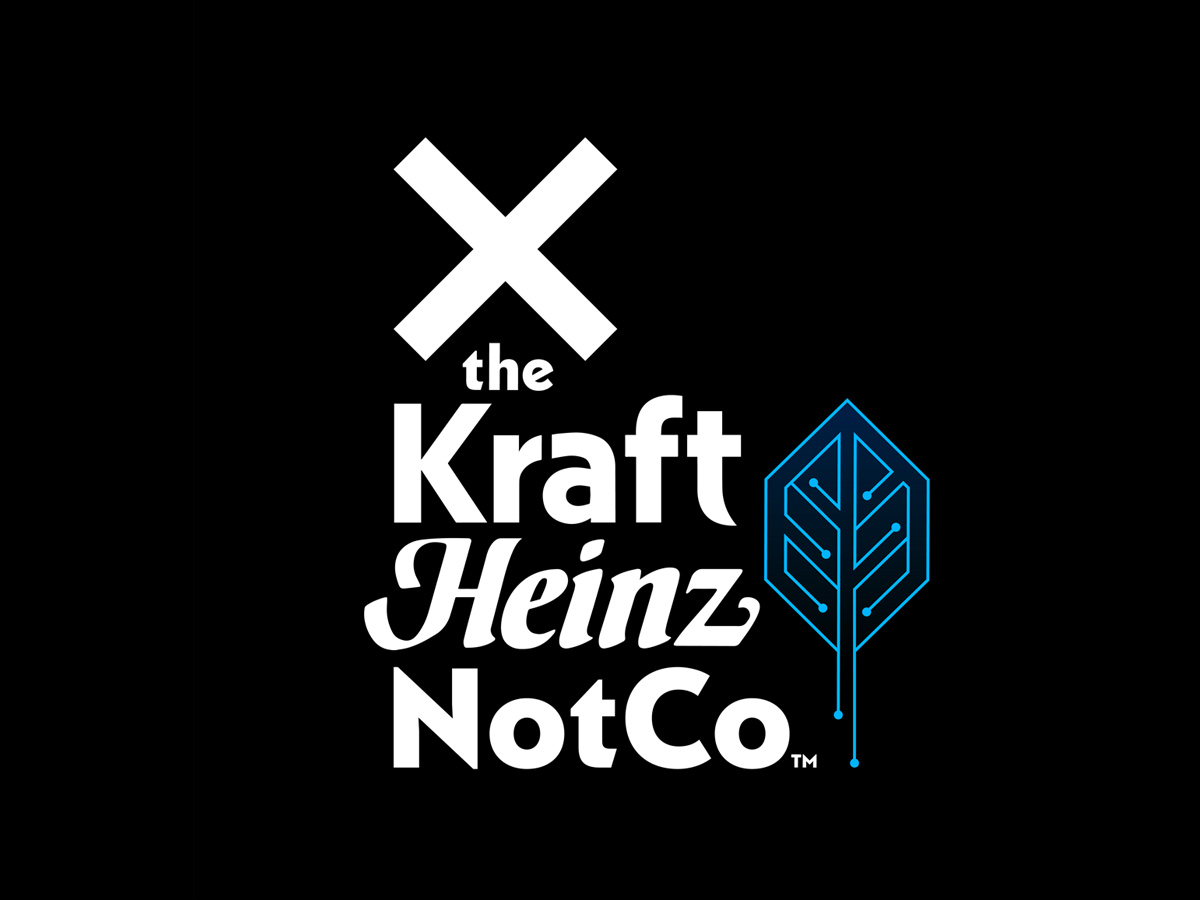 With its 150-year history and portfolio of 200 brands, the Kraft Heinz Company is as iconic as a food company can get. 
And by employing AI, a cloud ecosystem and a variety of digital tools, Kraft Heinz is transforming the way its global workforce functions. From addressing supply-chain problems using data-rich insights to better monitoring the functionality of factories, Kraft Heinz is introducing innovative solutions to the food industry status quo.
"Earlier this year we announced the launch of The Kraft Heinz Not Company, a joint venture between Kraft Heinz and The Not Company. We're reimagining global food production and advancing toward a more sustainable future," said Lucho Lopez May, CEO of the newly formed Kraft Heinz Not Company.
We're reimagining global food production and advancing toward a more sustainable future.''
Lopez May noted that Kraft Heinz's partnership with the plant-based meat and dairy substitute maker will leverage strengths from both businesses. NotCo will bring patented technology and AI solutions to the table, and Kraft will add scale and brand recognition to the mix. 
The partnership plans to develop "superior plant-based versions of co-branded products at a level of speed, taste, quality and scale yet to be seen in the industry." And the scale of the newly-formed company will allow more consumers access to the health and sustainability benefits of plant-based foods. 
"The Kraft Heinz Not Company creates an opportunity to democratize plant-based foods. With NotCo's unique technology, we will create high-quality products that address many of the current challenges that some people have with plant-based options — such as taste and visual appeal issues," said Lopez May. "We are set up to transform the food industry by delivering mouth-watering plant-based food products."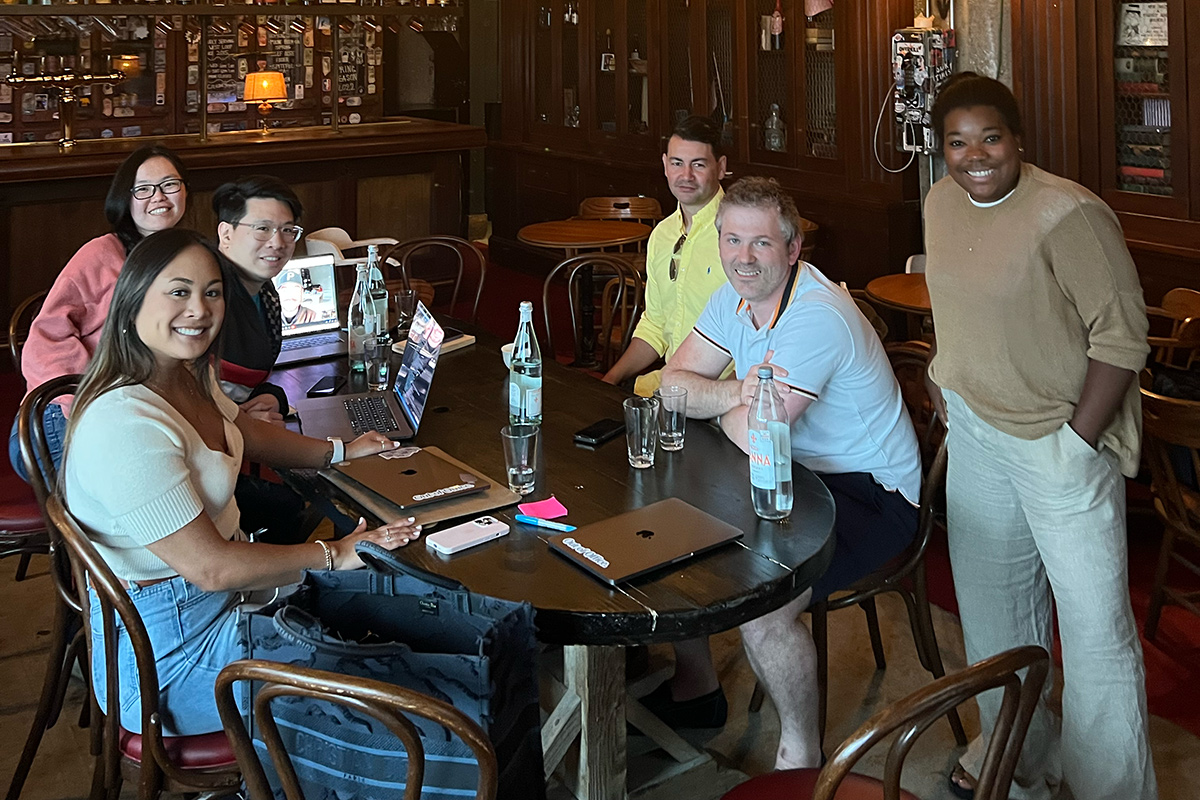 Since its inception in August of 2021, Out of Office has made brisk progress in carving out space among legacy travel companies. 
The travel app startup, founded by former Trunk Club team members Janine Seale and Coabi Kastanhas, has raised $5 million to date. Most recently, the company closed a $3.5 million round of seed funding led by Hyde Park Venture Partners.
"This fundraising round will allow us to truly build the product and team we know will be critical to our growth," said Co-Founder and CEO Janine Seale, who noted that the company will use these funds to grow its team and continue to develop the features of its product. 
"It will give us the opportunity to hire a diverse team that will dynamically create a travel resource that simply doesn't exist today," Seale added. "We have a lot on our roadmap to better serve our users and are looking for the right folks to join us on this ride." 
When we started, a lot of people looked at us like we were insane."
"When we started, a lot of people looked at us like we were insane," Seale told the Chicago Business Journal this April. "'You're starting a travel company in the midst of a pandemic when all the borders are closed? What are you guys thinking?' Coabi and I always felt really strongly that travel would rebound. It wasn't a question of if; it was a question of when."
Seale added, "At Out Of Office we couldn't be more excited for our recent fundraise that will fuel our growth to transform the way people travel. Raising more than $5 million in the past year has been instrumental in bringing our vision to life." 
For decades, Epsilon has been helping marketers personalize consumer experiences of brands by employing cutting-edge technology, solutions and services. Powered by comprehensive data on consumer transactions, the company's Epsilon PeopleCloud platform has allowed businesses to connect with consumers through their preferred channels and tailor their marketing strategies to potential customers' unique needs.
With its latest offering, CitrusAd, Epsilon is building on their successes and providing an efficient and customizable tool to negotiate the $50-billion-a-year retail media network market.
"CitrusAd, powered by Epsilon, is a one-of-a-kind, self-service retail media network platform that is powered by an industry-leading identity resolution solution," said Matt Feczko, Epsilon's vice president of product management. "It will allow retailers to bring together shopper audience management, clean room collaboration, omni-channel advertising activation and unified campaign reporting solutions for their brands into one single technology solution."
Feczko noted that the launch of Epsilon's CitrusAd platform followed the acquisition of the Australia-based CitrusAd company, and required close collaboration between teams in Chicago and down under. 
It's exciting to be first to market in this field."
"It's exciting to be first to market in this field, and it's exciting to have a differentiated product that competitors can't replicate," Feczko added. "With CitrusAd, brands can reach 200 to 300 percent more shoppers than those using competing offerings. On-site and off-site campaigns are optimized real-time to sku-level performance at individual level. Brands get higher return on investment. And through Epsilon's relationship with Publicis Groupe and with more than 600 brands already in the platform, retailers get a brand sourcing model available on day one."
"Retailers can maximize their revenue working; brands get the industry's best performance and transparent measurement, and shoppers receive a personalized and improved advertising experience," said Feczko. 
"When I started at Root years ago, our focus was unbreaking insurance. We were all driven by the idea that insurance could be so much better. Focusing on telematics and avoiding demographic signals like credit score was just the start." said Karthik Chokkaram, director of engineering at insurtech carrier Root.
In August of last year, Root took a major step in growing its business. The company announced an exclusive partnership to develop integrated auto insurance solutions for online car buying platform Carvana. In conjunction with this partnership, the two companies noted in a press release, Carvana has invested approximately $126 million in Root. 
"Meeting customers when they are shopping for a car on Carvana allows us to provide value and solve customer problems. We can give customers a clear understanding of the cost of ownership, so they don't inadvertently fall in love with a car that seems within their budget but isn't once financing and insurance are taken into account," said Chokkaram. "We can also ensure the vehicle is deliverable as soon as it's purchased by working directly with partners like Carvana to coordinate paperwork electronically and behind the scenes." 
This reaffirmed our beliefs that we are on the right track."
Chokkaram continued: "The result will be a significantly more pleasant shopping experience. It's been exciting watching the progress of our partnership with Carvana and celebrating how quickly customers are adopting this experience. This reaffirmed our beliefs that we are on the right track and that there is actual value in the experience we are providing."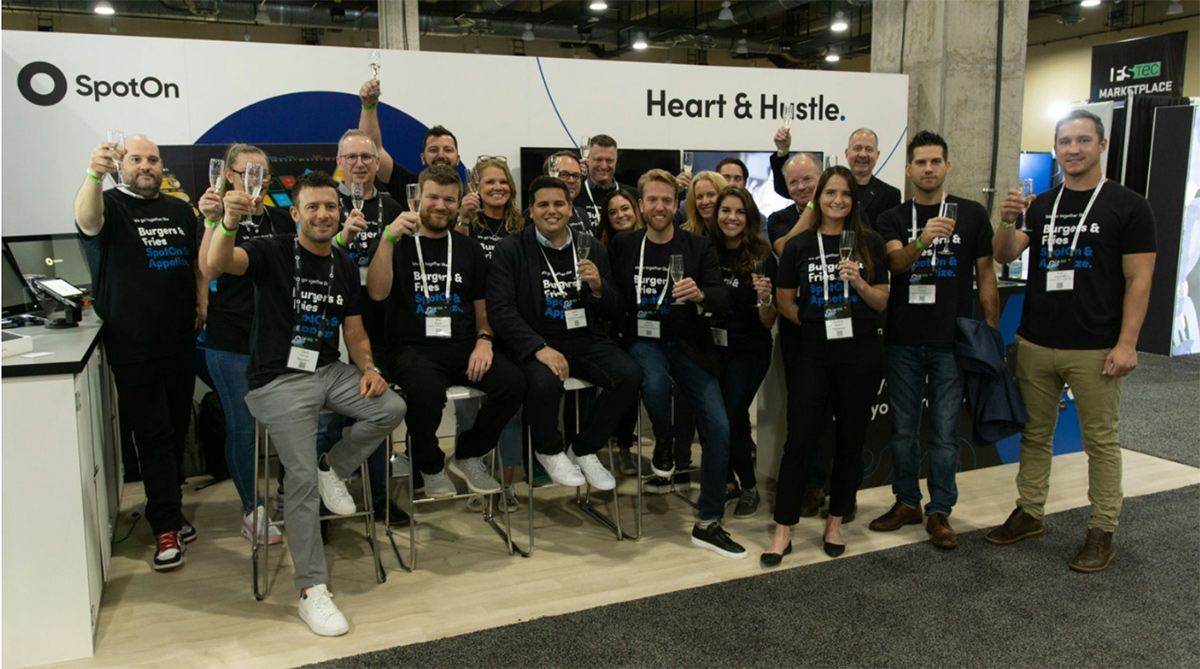 SpotOn offers its merchants comprehensive software solutions for restaurants, retail businesses, and enterprise venues. The company's platform covers payments, marketing, reviews, analytics and loyalty programs and gives small businesses rich data and digital tools that empower them to market more effectively to customers and scale their businesses.
This May, SpotOn announced the completion of a $300 million Series F funding round. The round, led by Dragoneer Investment Group, established SpotOn's valuation at $3.6 billion.
"This investment allows us to continue aggressively investing in tech, service and distribution to help our clients thrive because their success is our mission," said SpotOn Co-CEO Zach Hyman, in a press release. "Dragoneer believed in our vision from the very beginning, and we are grateful for the ongoing confidence and support of such a respected firm."
SpotOn's new funding will support continued innovation of tools and software that focus on the success of businesses in the retail, food and hospitality sectors.''
"SpotOn's new funding will support continued innovation of tools and software that focus on the success of businesses in the retail, food and hospitality sectors," said Chief People Officer JiNa Han, who joined SpotOn's executive team along with Chief Financial Officer Lisa Banks and Chief Revenue Officer Mark Brodahl in January of this year.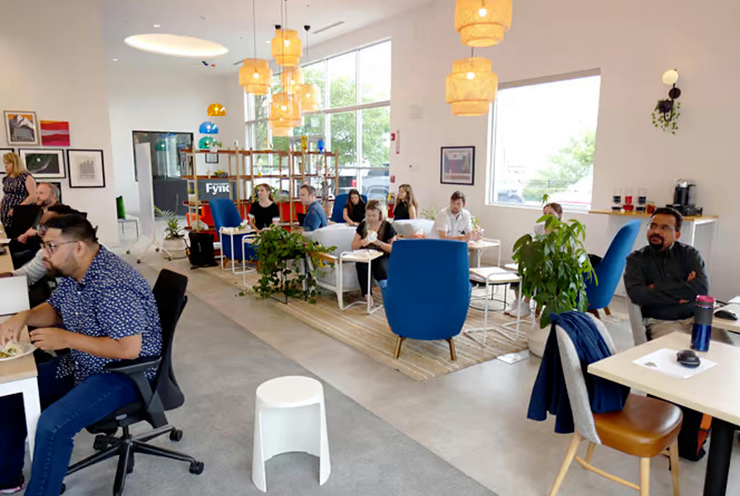 This May, food tech and materials company Nature's Fynd announced a new partnership with Yellowstone Forever, the official nonprofit partner of Yellowstone National Park. 
"We couldn't be more excited to celebrate this milestone of the 150th anniversary of Yellowstone National Park. We have a long-standing and unique relationship with the park, and we want to do all we can to preserve Yellowstone's incredible ecosystem for future generations," said Thomas Jonas, CEO and co-founder of Nature's Fynd, in a recent press release. 
Nature's Fynd has a unique relationship with Yellowstone. The company's novel fermentation technology and product Fy Protein, a sustainable alternative protein, were both born of NASA-supported research on extremophiles living in the geothermal pools of Yellowstone. 
Our company is a direct example of how exploring and learning about the park's diverse ecology can inspire innovative solutions to some of humanity's biggest challenges.''
The company's partnership with the world's oldest national park celebrates Yellowstone's 150th anniversary and will help support climate change mitigation efforts, reduction of greenhouse gas emissions and protection of Yellowstone's resources for the future.
"Our company is a direct example of how exploring and learning about the park's diverse ecology can inspire innovative solutions to some of humanity's biggest challenges — feeding our growing population in the face of climate change," said Jonas.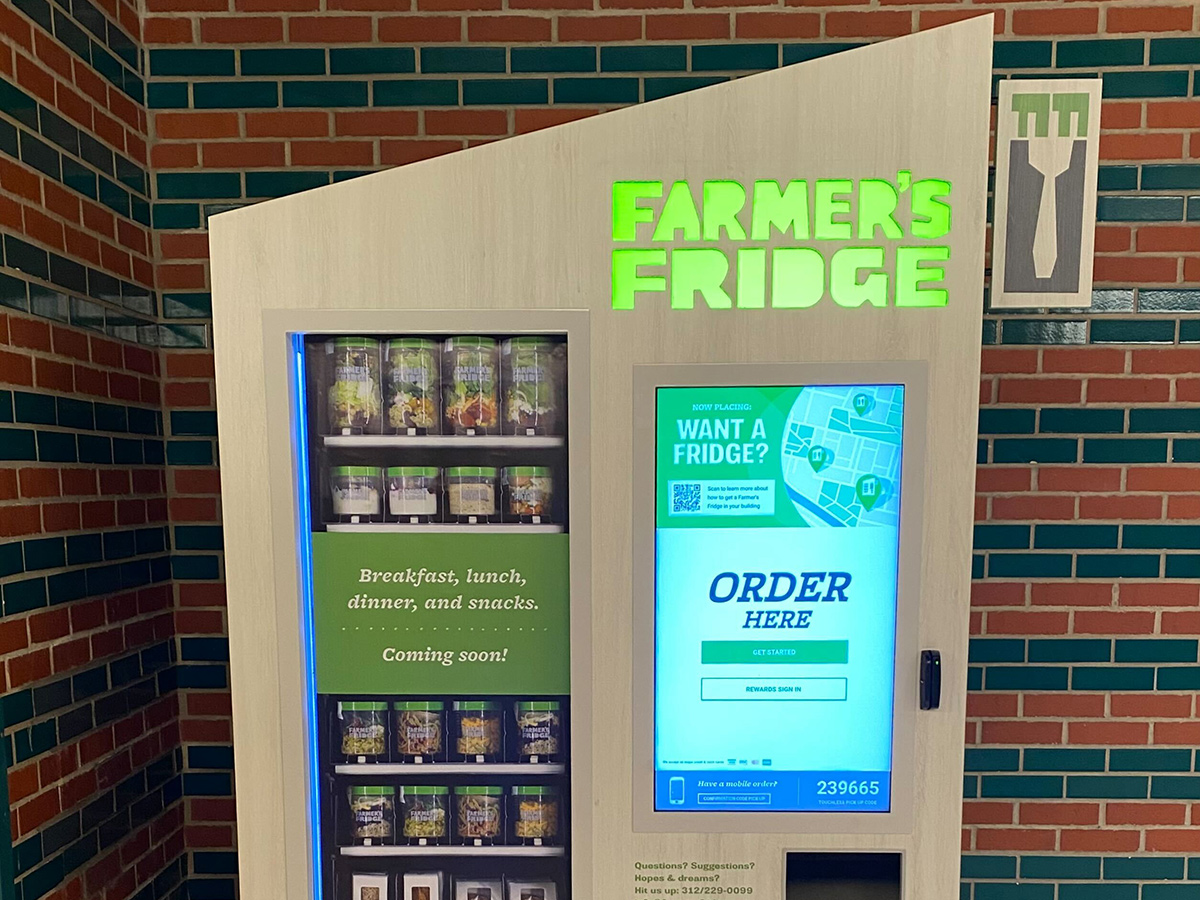 Farmer's Fridge has been making steady progress growing its operations after a high-profile $30 million Series C funding round led by Innovation Endeavors, a venture capital firm co-founded by former Google CEO Eric Schmidt. 
Since then, the automated smart Fridge pioneer has expanded to new locations and new sales channels — introducing its direct-to-consumer meal kit delivery program. And recently, the company celebrated a major milestone – entering the Texas market.
"15 Fridges are slated to open in Dallas by the end of the month, including at the Dallas Fort Worth International Airport," the company recently told Built In Chicago. "Texas has long been an expansion market we've been eyeing, and we're extremely excited to be launching there. We're excited to bring our fresh, healthy meals south to Texas."
Farmer's Fridge's expansion into Texas will give the company access to one of the U.S.'s largest markets and a food supply chain ecosystem that adds more than $85 billion to Texas' GDP each year, according to Texas Comptroller of Public Accounts. 
We're excited to bring our fresh, healthy meals south to Texas."
"We're able to leverage some amazing partners to kickstart the launch and open up our initial locations," said Vice President of Sales Syed Shah. Dallas, Houston and Austin are three of the larger metros in the U.S., and we're excited to bring our product into the market."