9 Chicago Companies Hiring Now
Built In Chicago heard from 9 local leaders about why they joined their current teams — and why you might want to apply, as well.
The signs of autumn in Chicago are appearing — crisp afternoons, bright blue skies and the first hints of yellow on the trees along the Riverwalk. For many, that "back to school" feeling sparks a desire for a fresh start, even if the days of recess and homework have been left long behind.
Though the lure of starting over with the inbox at zero is real, seeking that new role can be daunting. Uncertainty around team culture, questions about company goals or even imposter syndrome can put barriers between curious job candidates and a great new fit.
Built In Chicago heard from employees at local companies who offered clarity and encouragement for applicants exploring opportunities with their organizations. If you're considering a fresh start this fall, learn more about what makes a great fit at a variety of tech companies across multiple industries.
The best part? All nine companies are hiring now.
What they do: Logiwa offers an integrated WMS and fulfillment system for operating digital warehouses. Since 2017, their work has supported scaling for high-volume DTC business operations. "We just had trust in our product that it could be a world-class warehouse management system," Vice President of Product Ayça Özcan told Built In Chicago earlier this year.
Why I joined: "Having worked in SaaS and at a few startups over the years, there's one thing that became a make or break for me when job hunting. During interviews, I always ask in what ways the company is investing in their product. For example, this can be anything from developing a new UI, seeing support tickets trending downward overtime or investing in resources and people. Most companies want to put their best foot forward to attract the best people and it can be hard to discern whether or not they are giving you the full picture. Fortunately for me, Logiwa ticked every box I had and was incredibly transparent about areas they were working on. I appreciated the straightforward candor of everyone I interviewed with, from the other onboarding engineers to the CEO.
"The icing on the cake is the team itself. Our head of people and recruiters have worked hard to find candidates that are both skilled and compassionate. Logiwa continues to foster one of the most supportive and collaborative environments I have had the pleasure of working in. I look forward to growing with the company as we work towards becoming an industry leader."
Logiwa ticked every box."
What I am excited about: "Part of onboarding's role is to build and implement the system for our customers. We work closely with them and get an intimate understanding of how they use our products. Our team provides not only valuable feedback to our product team, but we champion new product adoption for our customers. I feel a sense of accomplishment when a customer is not just using our system, but utilizing all our amazing products with confidence.
"One of the things that I am so excited for in the future is our new UI. Very often SaaS companies will continue to develop on top of the legacy code, creating a hodgepodge of products and hotfixes. Part of creating successful growth in a company and becoming an industry leader is recognizing when you need to make a change and reinvest in the product. You can have a great product, but if your tickets aren't slowing down and you're releasing hotfixes weekly, does it really matter? This is where I'm so grateful to work at Logiwa, they never shy away from building things better from the ground up."
What they do: ​​Fyllo offers a suite of software and services that enables their partners throughout the cannabis industry to navigate the changing regulatory landscape, streamline compliance and scale with speed. "I am looking for folks who are friendly, good listeners and seek strong relationships," Chief Commercial Officer Jeff Ragovin told Built In Chicago in August.
Why I joined: "My original reaction to the prospect of moving companies was one of reluctance. At the time a former Oracle colleague reached out from Fyllo, I was engaging in new opportunities at my former organization, another rapid-growth startup. The last thing I was considering was moving into a new company and taking on a different role. After some rather relentless badgering from this colleague, I agreed to speak with him about the role and, more broadly, about his thoughts on Fyllo's past, present and future. 
"In an unexpected turn of events, I went from skeptic to committed applicant, and throughout all my interviews, I experienced some of the most palpable optimism I'd witnessed in my career. It was impossible to turn down the prospect of joining such an energized group of people building something truly unique, a rarity in a saturated data provider space. Beyond Fyllo's data solutions, it was inspiring to learn about the strategic acquisitions and impressive business diversification happening at a company a mere two years of age. The cherry on top was the autonomy and flexibility I was afforded in carving my role and future at Fyllo — something I value above almost anything."
Throughout all my interviews, I experienced some of the most palpable optimism I'd witnessed in my career."
What I am excited about: "Coming out of the most recent offsite and board meetings, there seems to be an invigorating reset on long-term goals, not just for Fyllo data solutions but for the entire company. Since moving to the data and analytics team earlier this year, I've had the opportunity to re-examine how our capabilities can increase synergies with other teams and ultimately stoke growth across the company. What began as an org focused largely on the creation and expansion of a data taxonomy has become something much more multidimensional.
"The acquisitions of Semasio and NineSixteen this year, the expansion of the data and analytics team and the increased visibility and collaboration between previously siloed teams seems to have opened the floodgates. All of the pieces are aligning for Fyllo's largest endeavors, and amidst the insanity of wrangling all these pieces, I am feeling extremely fortunate to be working alongside so many bright and ambitious people who are committed to the cause. In 2023 and beyond, I look forward to working across teams and with product leaders to answer the 'how' in achieving Fyllo's monumental ambitions."
What they do: Origami Risk is an integrated insurance, risk, safety and compliance solution for responding to real-world challenges. "Investing in new colleagues has been intentional and will not stop as we continue to expand and lead in new markets," HR Business Partner Weronika Leja told Built In Chicago in August.
Why I joined: "There were three compelling factors that drew me to Origami — the industry, the company and people and the role. Within the SaaS industry, Origami promised the ability to work through complex accounting issues and operational issues to build the business. Both of these require working cross-functionally to ensure client satisfaction. 
"I had not heard of Origami Risk prior to being contacted. I did some research, but the most convincing thing was that each person I met at Origami was more captivating than the last, thoughtful about the future of the company and its impact on its people. A lot of companies throw around commitments to culture, but it was clear Origami was committed to their culture. It was very important to me that if I were to make an investment of time in an organization, it required a great culture that I could help encourage and meaningfully contribute to as the organization grew. 
"The actual role was a crucial factor as well. I thrive in a building environment that requires some technical know-how, focuses on creating more efficient and effective ways of working and delivers on commitments to the team to help make it a best-in-class working environment."
Hire great people and collaborate as a team."
What I am excited about: "I think one of the most exciting things about Origami is that our value proposition continues to be well understood and appreciated despite any changes in the economic environment. We are continuing our journey of rapid growth. The finance team has a critical role in making Origami's rapid growth sustainable, allowing for investment in people, tech and process.
"We are building a team with great people, with different accounting skill sets and backgrounds to build a world-class group that always collaborates as a team. Our approach is elegant in its simplicity: Hire great people and collaborate as a team. We know our software makes our clients' lives easier, so it's no surprise that we are making similar investments in systems. This helps to make tasks more automated and scalable for many years to come.
"The addition of people and technology creates opportunities for process improvement. This means not only the most streamlined approach but that we operate in a well-controlled environment, which makes it easiest to ensure our US GAAP financial statements remain free from material misstatement."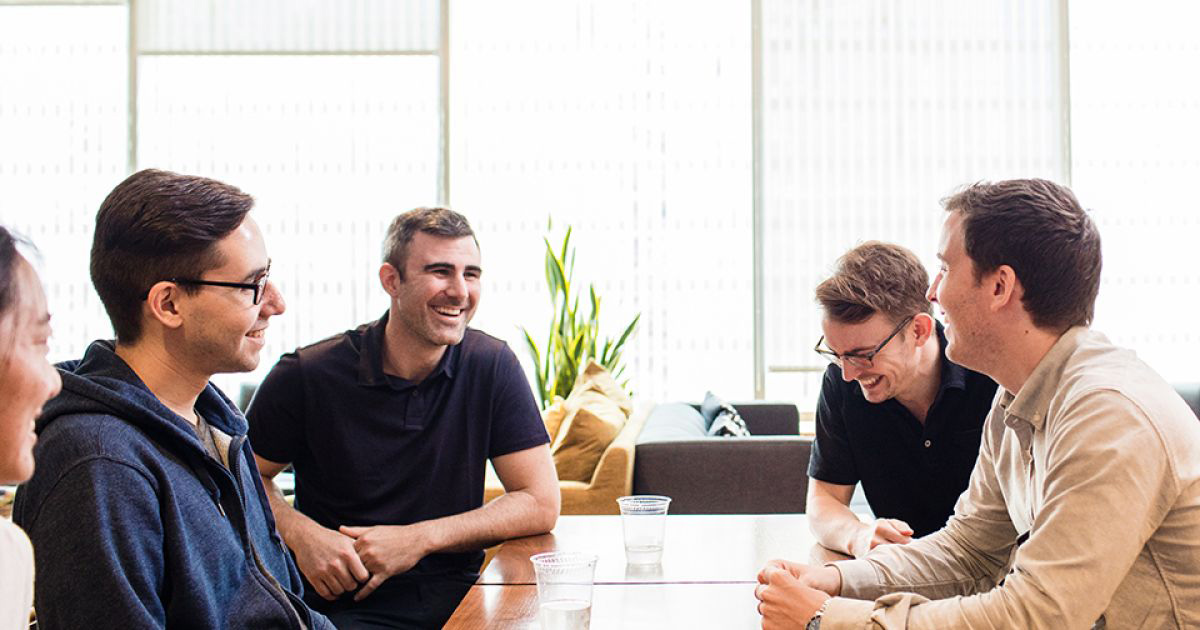 What they do: Strong Analytics is a fully remote team of data scientists and engineers helping organizations of all sizes take on analytics and machine learning projects. "In our work at Strong, we instead focus on building systems that leverage machine learning to augment human decision making," co-founder Jacob Zweig told Built In Chicago in 2019.
Why I joined: "There are a number of reasons I wanted to work at Strong and have stayed here for over three years — among them are the small but mighty team of rockstars and the great learning community that it creates and, more recently, the transition to a fully remote company which allowed me to move from Chicago to the Pacific Northwest. However, the biggest reason is that working at Strong exposes me to the whole gamut of machine learning and data science applications in the real world.
"In my time here, I've contributed to and led projects in a range of industries from the automotive space to medical devices to sports and gaming. Working at Strong means getting to work on a diverse set of projects with the latest technology, and that's orders of magnitude more exciting than just working on a single product or feature in one industry."
Working at Strong exposes me to the whole gamut of machine learning and data science applications in the real world."
What I am excited about: "The exciting part of working for a small but growing company is that you get to grow with it. At Strong, there is an emphasis on continual learning and pushing boundaries both professionally and as a company. This means I have the exciting opportunity to define over time what my role is and what it will become, to challenge myself and to play an active part in the growth of the company. In practice, this might mean jumping head first into a new industry or technology with the ultimate goal of developing a new area of expertise and expanding our capabilities as a company."
What they do: Bridge Legal is on a mission to improve access to legal services across the U.S. The company believes that technology and AI will enable attorneys to serve a far greater number of clients than ever before and bridge the justice gap. "We work collaboratively across departments to solve consumer law firms' pain points through our innovative technology platform," Customer Success Manager Meghan Malone told Built In Chicago. "Our engineering team does an outstanding job of implementing customer feedback to develop new product features in a quick and efficient manner."
Why I stay: "As a tenured employee, the biggest reason I've stayed at Bridge Legal is our team's ability to successfully adapt to the constantly changing environment of the legal tech space and provide our law firm clients with technology solutions that have never been built before. 
"We take time to understand our customer's processes and help streamline operations so their teams can focus on bigger initiatives. For example, communicating with a large client base can be challenging. Our platform, Bridgify, automates much of the workflow for client engagement and case workup. Bridgify also provides law firms instant visibility into the business intelligence and key performance metrics that matter for their firm resulting in improved outcomes. 
"Our team's ability to foresee the challenges law firms face, understand the expectations of their consumer clients and build solutions to address both is unmatched in the legal tech space."
The sky's the limit with the opportunities at Bridge Legal."
What I am excited about: "What excites me the most about where Bridge Legal is headed is the technology that has not been built yet. We continue to provide more and more solutions as the legal tech world changes. We have an engineering team building AI and automation into Bridgify that improves our law firm customer's operations and allows them to help more consumers in need.
"As we continue to grow, we stay grounded in our core company values, one of which is to own your impact. It is exciting to be able to personally contribute and watch my coworkers be a part of positive change in the company's evolving platform. I value the opportunity to be a part of the solution our platform provides for our customers. The Bridge Legal platform, Bridgify, delivers powerful results and can help law firms bridge the access to justice crisis by simplifying operations to focus on what matters most: their clients in need.
"The sky's the limit with the opportunities at Bridge Legal. Whether we are automating intake, marketing, communication, case workup or predictive analytics, we will continue to provide innovative and leading-edge technology solutions for our law firm clients."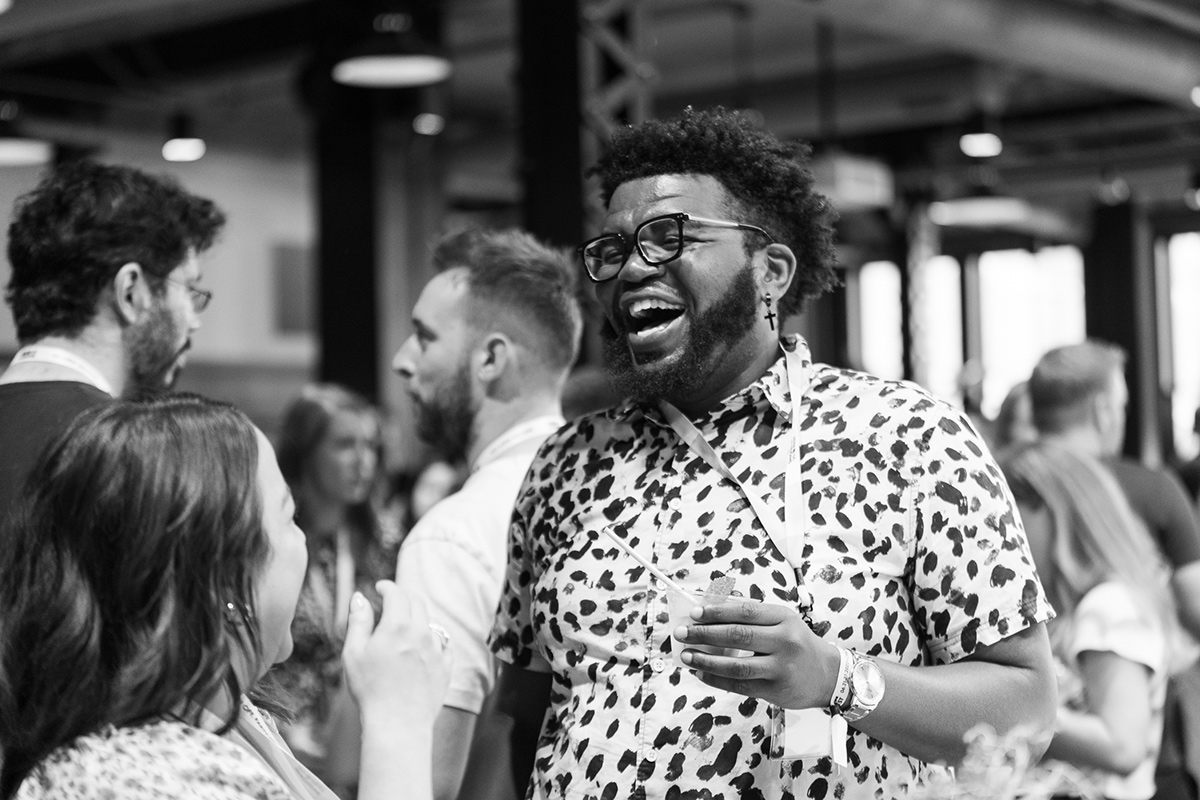 What they do: Showpad is a sales enablement platform that allows marketing and sales teams to prepare sellers, engage buyers and optimize performance with insights. "Every vendor in our space has their own approach to sales enablement. The way that our business has evolved is by converting our offerings into a true platform versus a point solution," Senior Enterprise Account Executive Roxy Cordt told Built In Chicago last year.
Why I joined: "My deciding factor to accept a job with Showpad was the people. The decision was easily made during the interview process when I met a panel of people who shared values and goals that are important to me, too. Everyone seemed energetic, ambitious and wanted to win. Being a natural born competitor, I immediately saw myself being able to work hard and achieve many things here.
"The people at Showpad have yet to disappoint. From leadership to my teammates, I feel like everyone is equally available for questions or to offer support, and it encourages me to pay that back to other newcomers. The energy on team and company-wide calls is unmatched, with people dropping notes of encouragement, jokes and whatever else comes to their mind into the chat."
My deciding factor to accept a job with Showpad was the people."
What I am excited about: "I'm most excited by the opportunity to be a part of something that could change the enablement landscape. Sales enablement is still a young industry, and there is so much room for us to grow and define the 'firsts' within the space. I'm also excited to collaborate with our customers and put together and execute strategies specific to their business goals — this always makes both parties happy and more effective.
"With everyone coming out of a long Covid lockdown, I love how Showpad is rolling out opportunities for us to meet in person and build on the relationships we've all made virtually. Showpad's company-wide event Showfest was a great first step as they brought our employees together in Chicago for a week of networking, collaborating and getting to know one another. Showpad truly does a good job of finding the middle ground for those who prefer work from home versus in-person work."
What they do: Waltz Health is tackling the challenges of the pharmaceutical supply chain through AI-driven marketplaces and consumer tools. Waltz believes "better pricing, more information and smarter tools can lower costs, empower consumers and help payers take control of their pharmacy benefits." The company raised $35 million in their 2022 Series A funding, and when in the office, their hybrid team works from convenient offices in vibrant River North.
Why I joined: "The deciding factor for me to accept to join Waltz was the team and the mission of the company. The leadership team has a successful track record of starting and running companies. They know the industry inside out and have a clear idea of where the product needs to go. 
"I was also excited about helping reduce prescription costs. I didn't know the industry was so complicated before joining. I knew off-hand how prescription costs seemed to increase like all healthcare costs, however, after I learned that it didn't need to be that way, I was enticed to help achieve that goal."
The leadership team has a successful track record of starting and running companies."
What I am excited about: "I'm excited about launching the product to more clients soon and seeing the product save people money. I'm particularly looking forward to growing the technology platform and adding more products as we scale to more prominent clients. I think it's an exciting opportunity to be a developer in the company and partner with the business team to make the product a success."
What they do: Pangea helps people transfer money to family and friends throughout the world. Since their 2012 founding, they have added products and services to help underbanked immigrants gain financial independence.
Why I joined: "When looking for my new gig, I was looking for an environment that was entrepreneurial, high-energy, fun and a little scrappy. Pangea checked all those boxes. The team is great, the leadership is strong and has a great rapport and they all welcomed me with open arms. They recognize what I have to bring to the table and have shown nothing but great respect. I'm so excited to help this company grow into the behemoth we all know it can be."
Entrepreneurial, high-energy, fun and a little scrappy."
What I am excited about: "Pangea is well positioned both in the market and through the financial backing at Enova. As a marketer, those are two critical pieces that get me excited. I am most looking forward to the opportunity to invest in building this brand, acquire a lot more customers, grow the marketing team and have a lot of fun along the way."
What they do: Color Brands distributes food, beverage, nutrition and health and beauty brands to over 70 countries. The company works with their brand partners to develop and manage a robust international marketplace. Their on-site, West Loop location is perfectly located for enjoying the best of Chicago.
Why I joined: "The deciding factor when I accepted my role at Color Brands was the palpable feeling of drive and innovation. Color Brands has a very bright future ahead with many opportunities for growth across all departments. I am excited for the opportunity to help build on an already great foundation."
The deciding factor when I accepted my role at Color Brands was the palpable feeling of drive."
What I am excited about: "I am excited to be a part of Color Brands during its big boom of growth. Personally, I want to make everyone's introduction to Color Brands to be a memorable experience and help create a level of excitement that will carry through their time here."