When it comes to kicking off a new career, finding the right company is key. Fortunately, we've done the legwork for you. Whether you're looking to branch out or move up, these nine Chicago tech companies are all hiring like crazy this month and would love to see your resume.
What they do: ShopRunner is a subscription service that gives shoppers two-day shipping and other benefits across over 140 online stores. The company also offers insights and analytics to merchants.
What they look for: "We look for people who are: bold, inclusive, have grit, candor, accountability, spirit and hustle," said CEO Sam Yagan. "Funnily enough, when we put these values together, we realized it spells 'Big Cash' which, at first, made us laugh but now we quite like it."
Sweet perks: Those who need time off or who are expecting new additions to their families, will appreciate ShopRunner's generous PTO and parental leave policies. Lifelong learners will want to take advantage of the company's tuition reimbursement program. ShopRunner also offers health, dental and vision coverage along with a 401(k) match.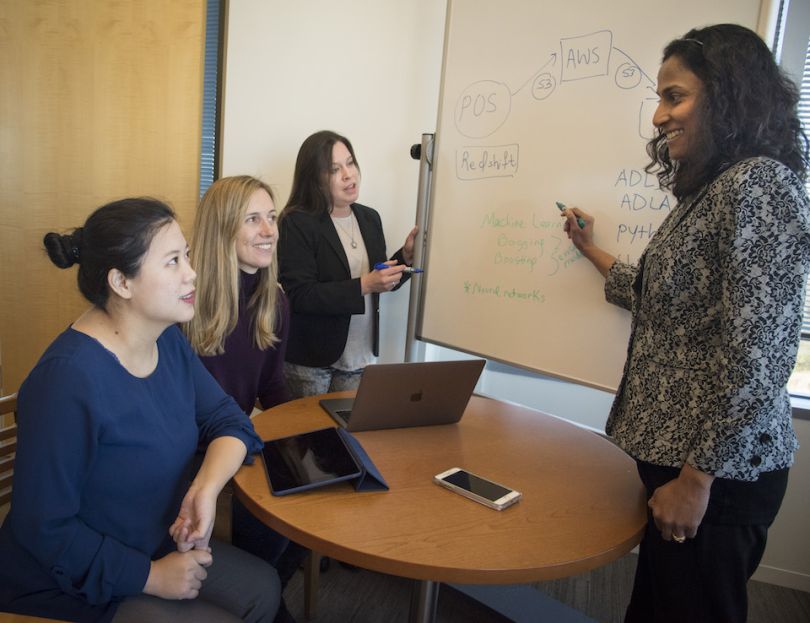 What they do: HAVI helps companies around the world manage and optimize their supply chains. HAVI's solutions include marketing analytics, packaging, supply chain management and logistics.
What they look for: "We look to hire innovators, people who are not only forward thinking, but customer focused and driven to deliver real and measurable results for our clients," said SVP of advanced analytics and consulting Kristin Kranias. "If you share those passions, you're exactly the kind of person we're looking to have join our team."
Sweet perks: Employees are offered educational assistance, flexible working hours during summer and an office where every casual dress is encouraged. Hard work is rewarded with a pat on the back and then some, thanks to HAVI's profit sharing program. The company also offers health, dental and vision care and a 401(k).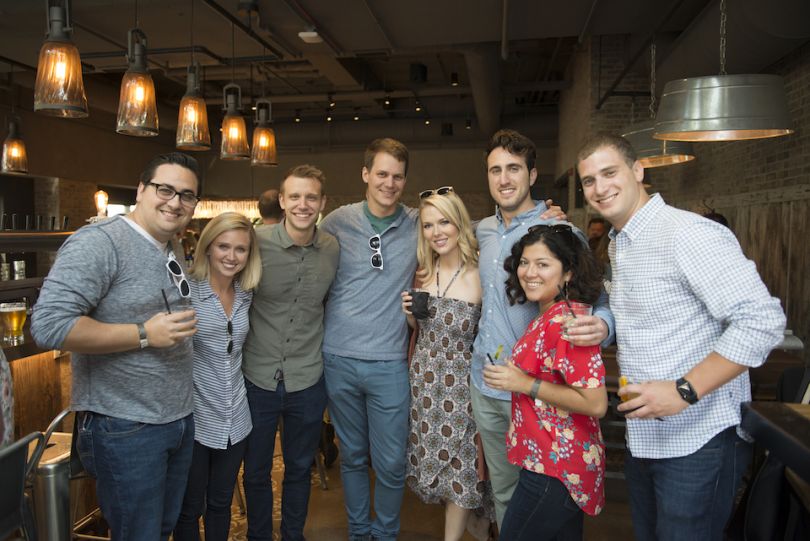 What they do: DialogTech's platform provides businesses with in-depth and actionable marketing analytics about phone calls. The company's software is designed to help marketers identify and optimize the strategies that get consumers to pick up the phone.
What they look for: "Our ideal candidates strive to get to know our customers and discover their unspoken problems," said director of product management Jamie Martin. "They will transform these problems into solutions through a combination of tenacity and collaboration. The candidates' specific skills vary based on the needs of the team to ensure a well-balanced team mindset."
Sweet perks: Health benefits and a 401(k) plan are just two of the benefits of working at DialogHealth. The company supports parents with 100 percent paid parental leave and travelers with an unlimited PTO policy. Weekly yoga and in-office games ensure employees have ample opportunities to stay active at work.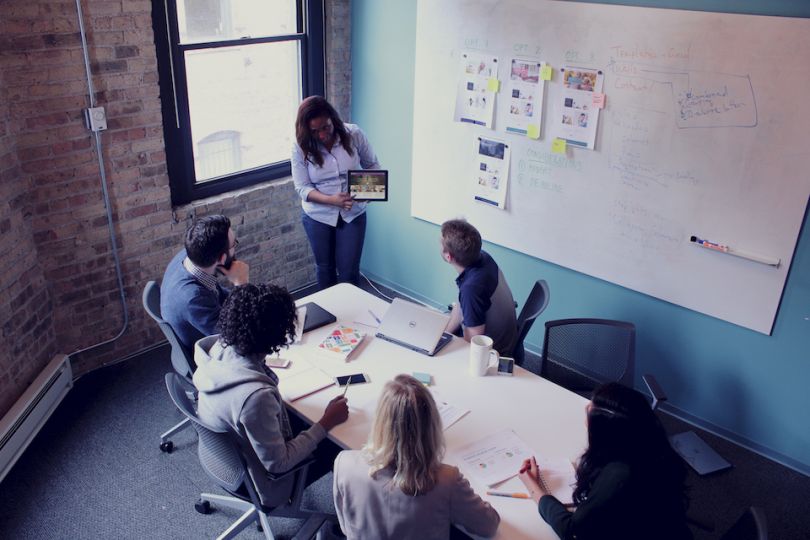 What they do: Digital marketing agency closerlook specializes in helping pharmaceutical companies connect with their customers and build relationships. The agency's offerings include marketing and analytics solutions along with customizable, mobile-optimized websites.
What they look for: "While closerlook is an agency focusing on pharma marketing, we're not necessarily looking for people with pharma experience," said VP of human resources Joanna Kontoudakis. "Rather, we're looking for new hires who excel in their specialty, with an interest in applying it to pharma. The healthcare industry is in an innovative period of change and we're in a unique position to help shape it."
Sweet perks: The company's varied benefits and perks package includes everything from commuter benefits to tuition reimbursement and in-office yoga. There's also beer on tap and a fully stocked fridge in the closerlook kitchen. The company also offers health, dental and vision plans as well as a 401(k) match.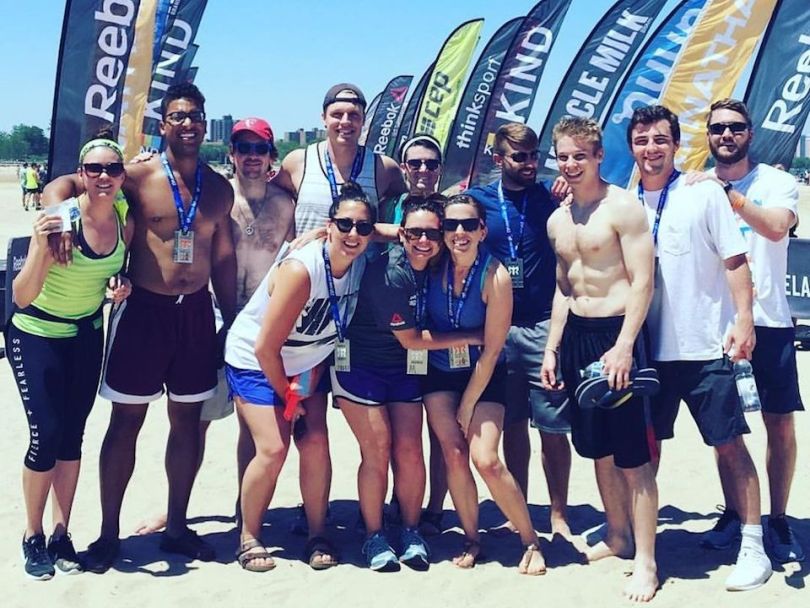 What they do: FourKites uses big data and predictive analytics to let companies track freight in real time. The startup currently offers tracking for shipments transported by truck and train, and will soon debut solutions for tracking freight at sea.
What they look for: "We look for people who are passionate about delivering great customer experiences," said talent acquisition manager Amanda Bossie. "That means everything from building the market's best product for customers to providing the industry's most recognized customer service. To do that, applicants need to be smart, curious and dedicated to helping the world's largest companies more effectively manage their supply chains."
Sweet perks: FourKites offers health, dental and vision coverage, in addition to a host of other benefits and perks. These include commuter benefits, flexible working hours and time off to volunteer. A monthly happy hour gives FourKites team members the chance to bond over something other than work, too.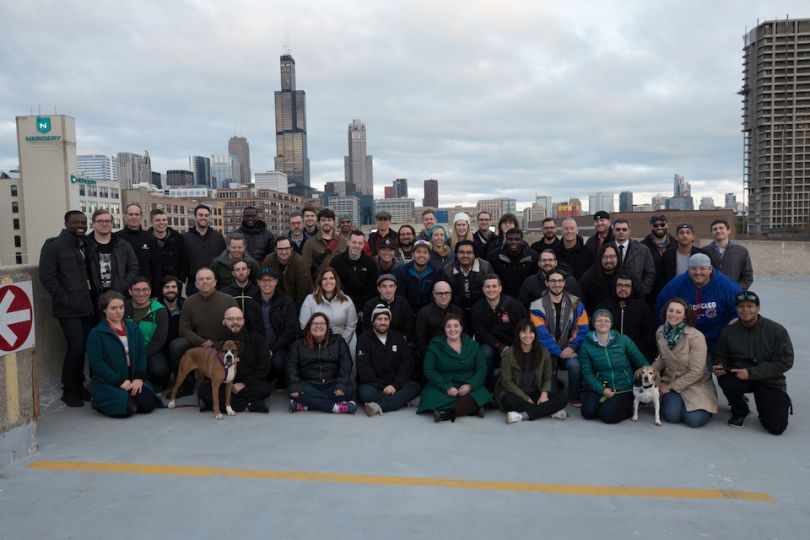 What they do: The Nerdery is a web and app development firm that creates digital products and services designed to help businesses better serve their customers. The company's clients include Best Buy, Purina and the state of Vermont.
What they look for: "We look for passionate nerds," said head of software engineering Gregg Walrod. "As a tech company, we're obsessed with solving problems using technology. But as individuals, we're just as passionate about so many other things. Our best candidates share these passions, but, just as importantly, they share their passions with us."
Sweet perks: All employees at The Nerdery are offered health, dental and vision coverage along with a 401(k) match and tuition reimbursement. The company encourages casual dress and also allows dogs in the office. Volunteering opportunities are also provided, as is draft beer.
What they do: PHMG is an audio branding agency that helps companies turn time spent waiting on hold into a marketing opportunity. The company was founded in 1998 and has worked with companies like Audi, Coca-Cola and Samsung.
What they look for: "We have three key qualities we look for in prospective candidates: hard work, continuous improvement and real passion," said head of North American sales Ryan Smith. "Drive always outweighs talent, so if you're dedicated to success, you're sure to thrive at PHMG and enjoy a host of incentives and perks in return."
Sweet perks: PHMG offers medical, dental, vision and life insurance to employees, along with a generous PTO allowance. The company's lively Chicago office is located on Michigan Avenue, with views of Lake Michigan.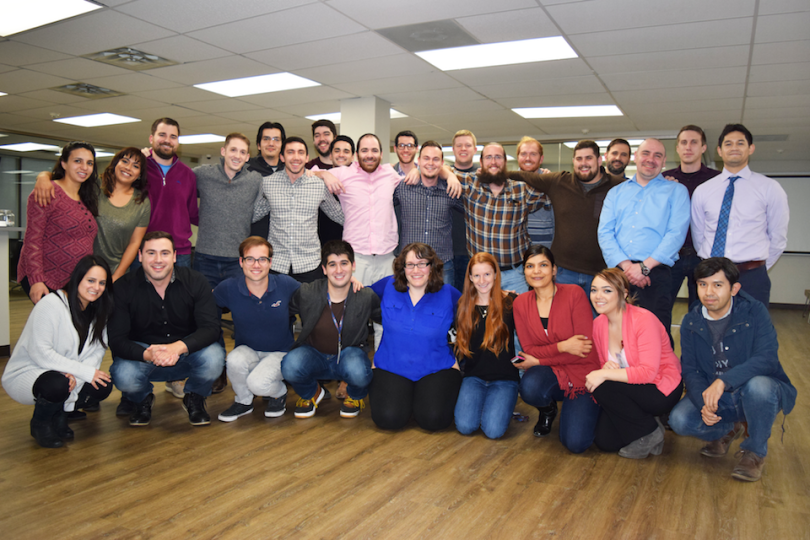 What they do: Spark Hire builds video interviewing software used by over 4,000 companies around the world. In addition to its video capabilites, the platform also features functions for scheduling interviews and collecting feedback from hiring managers.
What they look for: "We look for people committed to a career path, excited about our product and who have experience working really hard for something, work related or otherwise," said CEO Josh Tolan. "We're focused on building a winning atmosphere, which means hiring strong team players and people that bring the best out of the others around them."
Sweet perks: Employees enjoy a fully stocked kitchen and flexible working hours. Spark Hire is also big on bonding, with recent events including a private Wrigley rooftop party during a Cubs game and a Thanksgiving potluck. Health benefits, which includes vision and dental, are also offered.
What they do: A startup within OneMain Financial, iLoan is an online-only lender working to streamline the borrowing process. The company's software is designed for speed and allows consumers to complete applications in as little as five minutes.
What they look for: "We look for analytically-minded people who enjoy working in a collaborative, fast-paced environment," said VP of technology Ron Smith. "Ideal candidates are passionate, comfortable dealing with ambiguity and love to challenge the status quo. We have a unique startup culture that includes a broad set of backgrounds and skill sets."
Sweet perks: The company offers health coverage and a 401(k) match, but that's just the beginning of its benefits package. Employees also enjoy flexible office hours and a kitchen stocked with snacks. And iLoan puts on a bi-weekly happy hour to encourage employees to get to know each other off the clock.