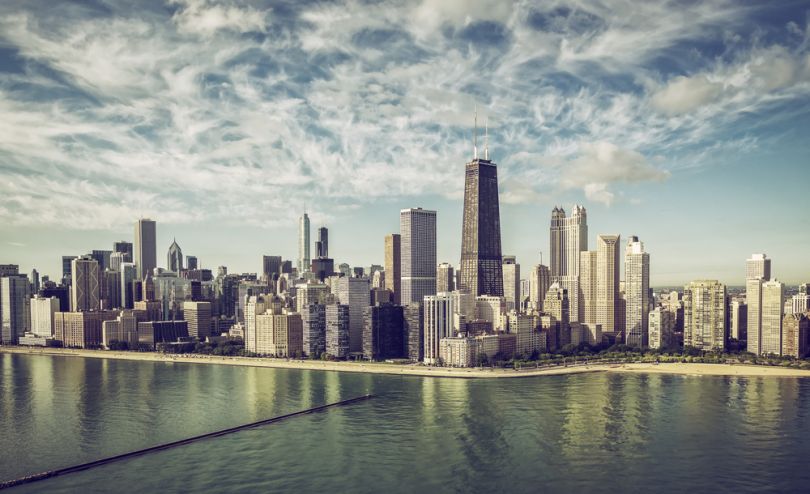 Although summer is officially upon us, the Chicago tech scene isn't taking a vacation. In June, several companies closed funding rounds worth millions of dollars. That means several Chicago companies have big plans to expand in the coming months. Here's the breakdown of who's bringing in the biggest checks.
#5, $6M, June 14
What they do: In order to take out loans, borrowers need good credit history. But a good credit history can take years of paying off debts to accrue. This makes it harder for younger borrowers to get loans. Boro is specifically designed for these young borrowers, so they can take out loans without being denied or hit with high fees or other predatory lending tactics.
The funding: The $6 million Series A brings the company's total funding to $8.6 million. While the company is based in Chicago, Boro is hoping to use these funds to expand across the country. It's also hiring for roles in marketing and engineering to expand its product and business presence.
#4, $10M, June 25
What they do: ReviewTrackers helps businesses keep tabs on their online reviews. With the ReviewTrackers platform, businesses can monitor reviews from all over the web and respond to individuals as necessary. This is especially important since a good or bad Yelp review can make or break a business.
The funding: Right now, over 65,000 businesses use ReviewTrackers, but the company hopes to use its Series B funding to get that number to 100,000 by the end of the year. It also wants to hire another 100 people in Chicago in the next year, which would triple the employee headcount.
#3, $12M, June 6
What they do: Halo Investing helps people invest in structured notes — a type of debt security that is usually comprised of a stock or bond and a derivative. Structured notes provide an alternative form of investment that can provide returns based off of market performance, similar to a stock or fund.
The funding: Halo Investing closed its $12 million Series B on June 6. Its next step is to expand the business to international markets.
#2, $15M, June 28
What they do: NowSecure does security testing on mobile apps to prevent future threats or breaches. A study found that people are spending more time on mobile apps than web-based apps, so it's important that people work to secure their smartphones just like they would with their computers.
The funding: The company is hoping to use its Series B funding to expand its product portfolio as well as hire about 30 people in the next year.
#1, $50M, June 25
What they do: Cameo is in the business of selling personal shoutouts. The company has a large roster of celebrities who can be booked to record a video message for anyone you want. Have a movie star wish your nephew a happy birthday, or surprise your friend with a message from their favorite athlete. Cameo has thousands of personalities to choose from.
The funding: The company closed its $50 million Series B on June 25, just seven months after raising a $12.5M funding round. That brings the company's total funding to over $65M, at an estimated valuation of $300M.