Explore Top Tech Companies
Remote jobs
---
Industry
---
DEI
---
Tech Stack
---
Perks
---
Size
Top Chicago, IL Chemical Companies
(6)
Greentech • Biotech • Chemical
It's not a debate. There's no two sides. A post-pollution world is inevitable. Humans will either be part of it, or the planet will go on without us. In other words, it's defossilize or die. But where others see a dire choice, LanzaTech sees a trillion-dollar opportunity. The good news is after 15 years, north of a thousand patents, and millions of hours of pioneering scientific inquiry, LanzaTech has invented a technology big enough to meet the moment. One that transforms pollution into profit, and ensures that humans continue to prosper far into the post-pollution future. The science is state-of-the-art, but the idea is simple. We use nature to heal nature. First we capture carbon emissions. Then we feed them into bioreactors where trillions of carbon-hungry microbes go to work. These tiny dynamos eat the pollution and output valuable raw material commodities. Pure enough to be resold, repurposed, recycled, renewed, re-everythinged — from sustainable jet fuel to yoga pants. It's a commercial scale solution that's ready for market today. In a crowded sector filled with speculation but short on results, our plug-and-play platform is already making our customers money. Turns out science and business makes one helluva team. Waste carbon pollution is humanity's biggest threat. LanzaTech is turning it into an opportunity. Reducing emissions and making money for our customers — today. Let's transform our tired Lose-Lose climate debate into a Win-Win proposition. One that helps companies grow their revenue while helping the planet reach a post-pollution reality.
---
Chemical
INX International Ink Co. produces and supplies ink and coatings for paper packaging, flexible packaging, rigid packaging, commercial printing, and digital printing applications in the United States and internationally. One of North America's top three ink providers, INX focuses solely on formulations for printing, from basic chemistries to finished product. An industry leader in customizable visual solutions, INX International integrates product performance, technical service and technological development to provide our customers with the highest quality and most cost-effective ink and printing products. With a strong commitment to digital printing, INX Digital developed Evolve Advanced Digital Solutions, a program to assist conventional impact printers with the integration of digital inkjet printing into their company's capabilities. Established in 1992, INX International is part of Sakata INX Corporation, a $1.3 billion company that has been producing inks since 1896. Headquartered in Schaumburg, IL, INX operates more than 25 plants in North America, and has over 50 locations on four continents.
---
eCommerce • Other • Sales • Pharmaceutical • Energy • Chemical • Industrial
ELF Bar BC5000 also indulges the sweet tooth with its Creamy Indulgence flavor. This particular option replicates the joy of savoring a creamy and velvety dessert. With rich and luscious undertones, it caters to vapers who appreciate the comfort of dessert-inspired flavors without the guilt of calories. Each puff is a journey into the realm of sweetness, leaving a trail of satisfaction in its wake.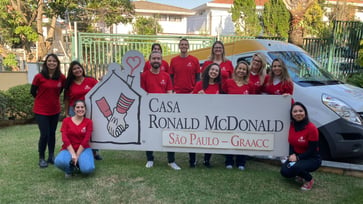 Automotive • Professional Services • Software • Consulting • Energy • Chemical • Renewable Energy
---
Biotech • Pharmaceutical • Chemical
Chem-Impex International facilitates life sciences by providing high quality chemicals to leading researchers and organizations worldwide. We are focused on creating a customer experience that provides peace of mind. Our team believes in creating a familial environment that promotes integrity, respect, safety, and most of all empowerment.
---
Cloud • On-Demand • Cryptocurrency • Chemical • Big Data Analytics
At 111minutes, we engineer more than software – we engineer success. Our talented team pioneers cutting-edge solutions that shape the future of industries. Unlock boundless possibilities and ignite growth as we journey together beyond conventional limits.
---
Co-Working Space or Incubator • Chemical
How to Choose a Fencing Contractor for Residential Fences and Commercial Fences Before choosing a fencing contractor, you must ask yourself several questions. First, ask yourself if the contractor is reputable. Second, is he willing to work within your time and budget? Third, does he have the experience to complete your project efficiently? Ask these questions to make sure you get the best fencing contractor for your needs. You can also ask other homeowners about their experiences with fencing contractors. After all, you want to hire a professional to build a fence for your yard! Third, check references. Make sure the fencing contractor you choose is licensed and insured. If not, you should avoid them. You can also ask former customers for feedback. Fourth, be sure to check online evaluations and recommendations. Lastly, ask the contractor for references. The best companies will be happy to discuss the materials used and their prices. If you're concerned about the cost of materials, you can opt for a cheaper fence that is built over an existing property without obstacles. Fourth, find out what kind of training does the fencing contractor have. Anybody can dig a hole and place a fence post, but a fencing contractor should have received professional training. If they make a mistake, they may be held responsible and will have to pay restitution. For further details, check out the American Fence Association website. A certification will give you peace of mind that the contractor you choose has completed professional training. If you cannot find a fencing contractor in Southern Oregon, call us today 541-973-4518
---
Don't see your
company? Let's change
that.