Explore Top Tech Companies
Remote jobs
---
Industry
---
DEI
---
Tech Stack
---
Perks
---
Size
Top Chicago, IL Agriculture Companies
(6)
Food • Other • Agriculture
---
Fintech • Software • Agriculture
Barchart is a leading provider of market data and services to the global financial, media, & commodity industries. Our diversified client base trusts Barchart's innovative Solutions across data, software, and technology while our Media brands enable financial and commodity professionals to make decisions through web content, news, and publications.
---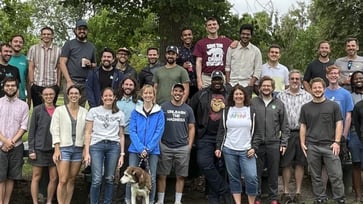 Greentech • Machine Learning • Robotics • Software • Agriculture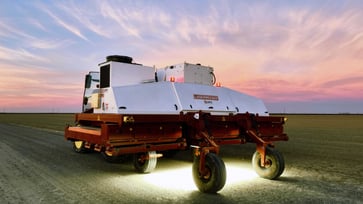 Artificial Intelligence • Computer Vision • Hardware • Machine Learning • Robotics • Software • Agriculture
---
---
Social Impact • Transportation • Energy • Agriculture
Amp Americas owns and operates one of the largest carbon negative fuels producing portfolios in the U.S. Amp makes ultra-low carbon intensity renewable natural gas (RNG) from dairy waste at 7 facilities in 3 states processing manure from over 100,000 cows. Amp operates three business units: Amp Americas Development, Amp Americas Services, and Amp Americas RNG Marketing. Amp's dairy RNG projects produce 100% renewable natural gas from on-farm anaerobic digester to vehicle fuel projects. Amp Services leverages Amp's expertise in managing, operating, and maintaining dairy RNG projects to provide these services to third parties. Amp RNG Marketing is the company's RNG marketing and risk management business. We are pioneering in the renewable transportation fuel industry and our vision is to accelerate the global transition to 100% renewable fuels by harvesting energy from waste materials. Amp was founded in 2011 and is headquartered in Chicago, IL
---
Enterprise Web • Logistics • Software • Transportation • Agriculture
$1.5 trillion of agricultural commodities move around the world every year. They help feed us, fuel us, and clothe us. Petrichor's vision is to enable any food manufacturer, agribusiness, or raw materials processor to build, scale, and manage their multi-tiered supply chains for the modern, global economy. Our mission is to make commerce easy and accessible for food companies and agribusinesses so they can make better decisions about when to buy, when to sell, and how to manage risk for their ingredient supply chains, from anywhere in the world. We accomplish this by building connected software and services for the business functions associated with the physical and financial flow of raw materials. Petrichor integrates, automates, and provides real-time visibility into these information flows and trading processes to enable more responsive, efficient, and sustainable supply chains.
---
Don't see your
company? Let's change
that.