The financial industry and new technology go hand in hand. Innovative tech allows for faster trading, smarter loans and better understanding of where money is moving. And with Chicago's history as a trading and banking city, the biggest institutions have inspired a generation of talented, tech-minded financial professionals to build startups that use tech to solve the industry's biggest problems.
As technology evolves, so does trading. IMC is a technology-focused trading firm who creates and applies trading strategies, providing liquidity in over 100 trading venues across the globe. IMC is headquartered in Amsterdam with offices in Chicago and Sydney. Their Chicago office was established in 2000 with just two people and now boasts a team of over 150. 
Trading requires precision and reliability, meaning that trading tech needs to be rock solid for traders to rely on it. Trading Technologies makes software for professional derivatives traders that enables automated trading, model risk and access trading tools on mobile devices. 
iLoan focuses on improving the online borrowing experience through transparency and simplicity. A OneMain brand that operates with the agility of a startup, iLoan gives borrowers access to funds for a range of needs like medical expenses, debt consolidation, major purchases or simply for monthly bills. 
NextCapital allows personal investors to access digital financial advice. Clear dashboards and combined metrics offer insight into how investments are doing, tracking contributions, returns and the overall value of all their accounts in one place. 
When paying someone is hard, people are less likely to buy. Braintree removes payment frictions with advanced software that minimizes risk. Businesses can integrate Braintree software into platforms to accept payment. Not only does that reduce the stress of creating a secure payment platform, but it also makes it easy to accept a wide range of payment options like PayPal, Apple Pay and Bitcoin.  
Providing credit and financing is tricky, but finding the right candidates is easier with the right data. Enova uses proprietary technology, analytics and customer service capabilities to rapidly evaluate new data sources, offering consumers and small businesses the right amount of credit or financing when and how they need it.
Optiver facilitates trading with online market making, which involves setting prices on financial instruments to increase the liquidity of global markets. Optiver's trading systems lets it react quickly to market changes and get better pricing on products like listed derivatives, cash equities, and bonds.  
Hedge funds have to take on some risk, but they don't have to be risky. Enfusion helps manage risk with cloud-based portfolio management software. The company focuses on innovating simpler, more secure ways to make sure your money is working for you.
With real-time data about stocks, mutual funds, indexes and more, Morningstar provides independent financial research to a variety of financial companies. The financial analytics firm relies on products built in-house to capture the right information and results.
Borrowing money at the lowest interest rate possible is the ideal scenario for any consumer, but lenders want assurance they'll be paid back. Supernova Companies' cloud-based platform assesses how likely consumers are to repay their loans and lets them use their investment portfolio as collateral, translating into less risk for banks and lower interest rates for borrowers.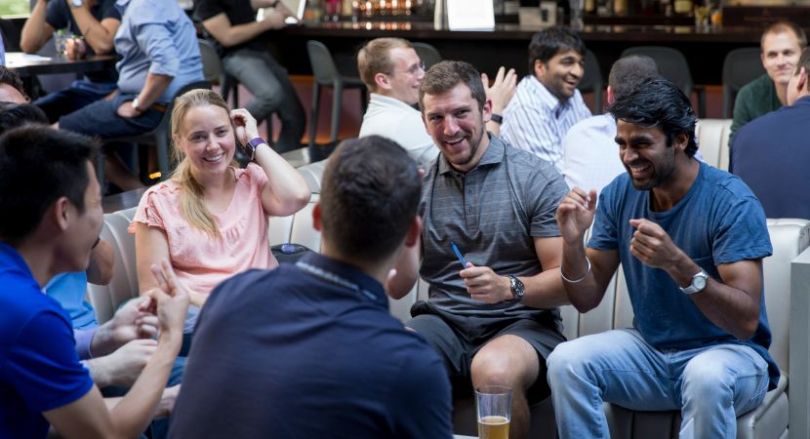 Investment firms used to run on the intuition of smart traders. But computers crunching numbers can often outperform humans with the right coding. Peak6 Investments manages risk in options trading with proprietary software that lets traders double check their gut feelings with data.  
Big data and machine learning can tackle big problems. Avant is using that tech to provide loans to the right candidates, making sure that customers are able to sustain the payments and access the right amount of capital for their needs.
As a generation of digital natives grows older, they're going to want to use their online savvy in the homebuying process. Guaranteed Rate lets users find home loans from a browser in 30 minutes. Users can bypass paperwork by digitally signing mortgage documents and ordering appraisals on the internet.
Credit cards statements aren't the only way people interact with companies like Discover any more. Discover has adopted a tech-focused company culture that works on modern mobile apps, streamlined online platforms and e-commerce integrations.
With the option to build out one's own portfolio and relatively low fees, M1 Finance is carving out a niche between passive investment products like Vanguard and actively playing the markets. M1 lowers the barriers to investing so people earn more on their money with little time commitment.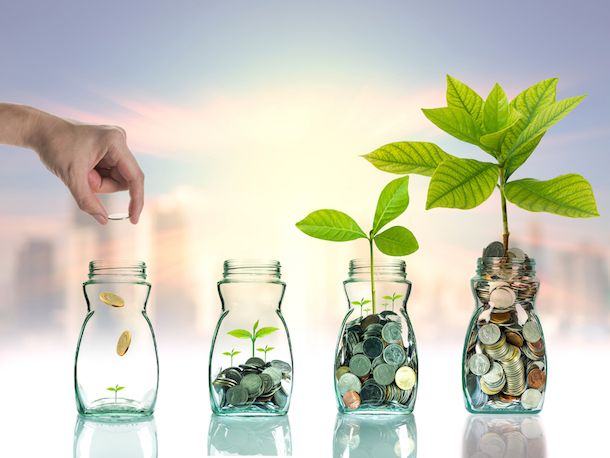 Taking your investing into your own hands requires a certain level of knowledge, and dough helps you attain it. With more content than most people could watch in a day, the site provides visitors of all skill levels in-depth visuals on how to invest and trade.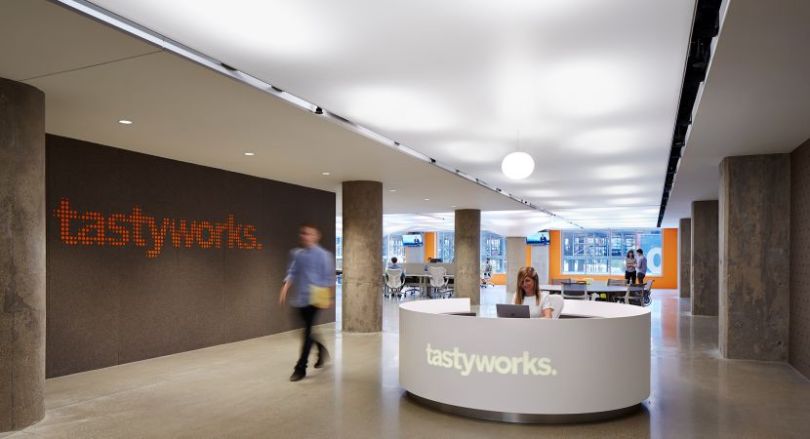 From the minds behind tastytrade, the online financial network comes tastyworks; a reliable, fast and secure trading destination for individual users. Focused on DIY investing, tastyworks offers products for stocks, options, ETFs and futures. The versatile platform is available for use via desktop, web browser and mobile for traders on the move.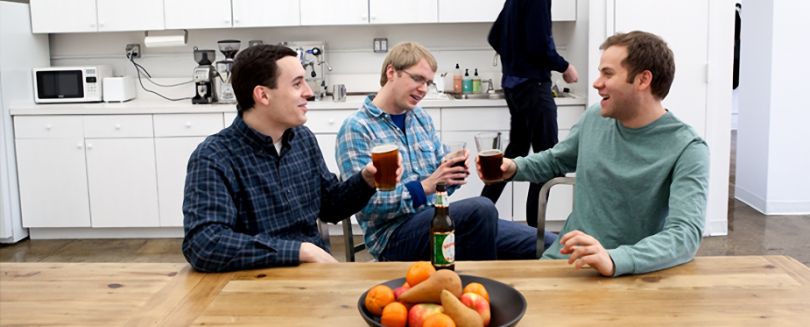 Investors thrive off data. YCharts provides that data, along with intelligent analytics to keep investors informed. The team performs extensive studies of historical factors that tend to predict future returns for growth and value stocks, without a conflict of interest that comes with other data and analysis sources.
Small business owners often struggle with traditional bank financing due to high qualification requirements, complex interest terms and inflexible terms. LQD Business Finance offers loans up to $2 million to small businesses in as little as five days, thanks to its proprietary risk management platform.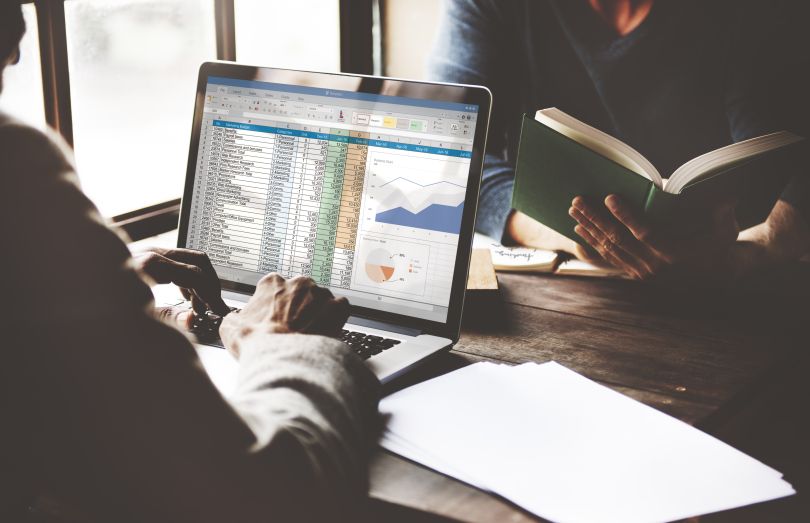 Managing your wealth isn't a simple process, and it can't be done with one simple tool. But Envestnet offers a range of options for wealth management professionals. By allowing for cross-tool integrations and functionality, Envestnet delivers flexibility, accuracy and performance improvements over traditional tools.
While the rise of automated trading has made today's trading floors a lot quieter, voice is still a vital part of financial markets. Green Key Technologies allows traders to more quickly talk with colleagues thanks to a powerful call dashboard. With automatic transcription and push-to-talk capabilities, traders can easily negotiate big sales or stay informed on which trades are happening around their company.
It's easier than ever to become an expert. From Photoshop to first aid, you can learn many important skills from home. But financial services are often locked behind brokerages. OptionsHouse, which was acquired by E*TRADE in July, brings control to self-directed traders, giving access to the intelligent tools and speed they need to execute trades.

Some people need more money for their small business, growing company or fresh startup. Other people have a lot of money and are looking to turn it into more money. Bolstr connects the two, providing loans from accredited investors for consumer, retail and manufacturing businesses.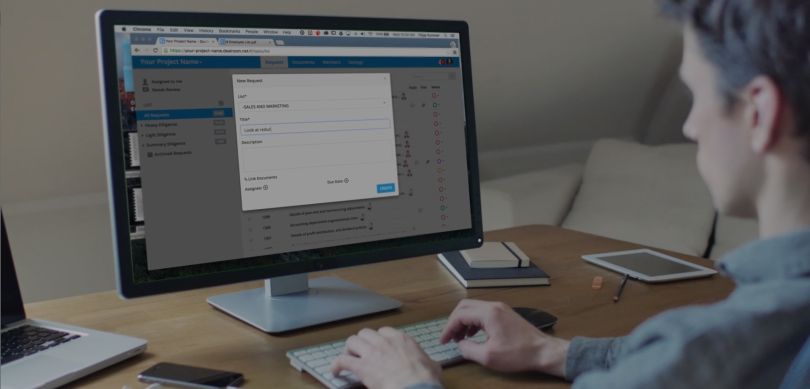 Mergers and acquisitions don't happen overnight. Special firms are brought in to comb over every detail, allowing both parties to negotiate terms with a full understanding of what's at stake. DealRoom helps streamline the process by collecting relevant documents and letting users access information much faster than manual methods.
Bridge Financial Technology provides a cloud-based platform that helps investment advisors manage their day-to-day operations, from account management to reporting, trading and billing. With a focus on ease-of-use, the company provides a fast and efficient system for managing clients.
Credit cards may seem a little old fashion with the rise of bitcoin, money transfer apps like Venmo and phones that can help you check out. But Capital One's digital team is working behind the scenes to bring advanced technology to the credit card industry, developing an all-digital enrollment systems and managing risk by harnessing big data.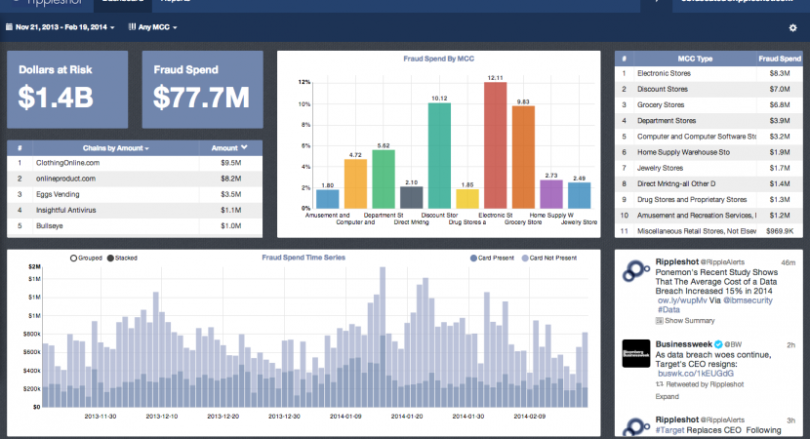 Artificial intelligence is bringing change to a lot of industries. Rippleshot is using AI to spot fraud, with the goal of reducing losses for banks and merchants. By monitoring millions of transactions, the company is able to spot breaches before they cause widespread harm to consumers.
Got a tip for us? Shoot us an email or follow us on Twitter @BuiltInChicago.