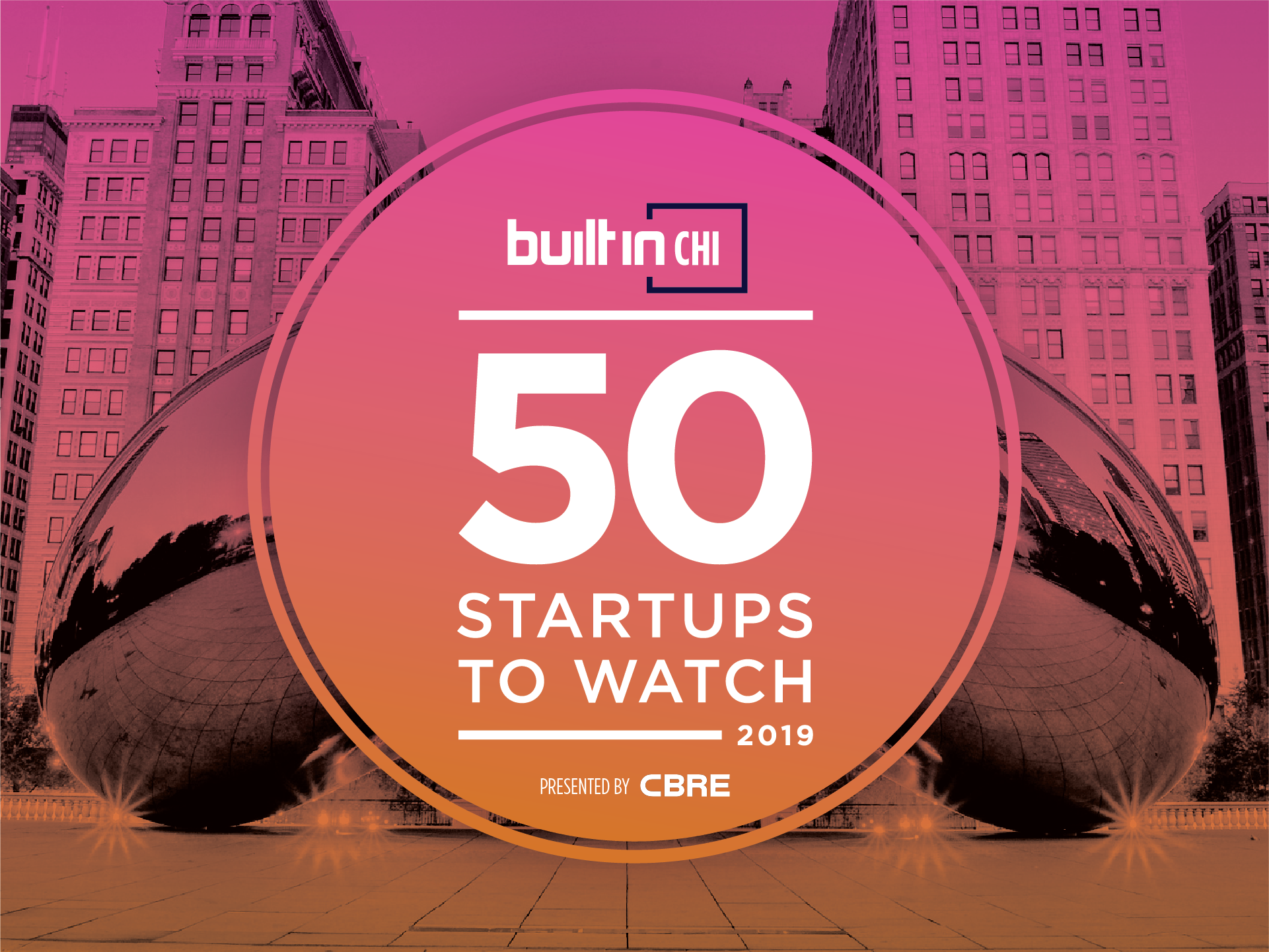 Every year, Chicago further strengthens its position as a tech hub, backed by $1.4 billion in funding raised in 2018 and home to young companies like Tempus, FourKites and project44 that have become instant industry powerhouses.
And with new companies with great ideas and vast potential popping up all the time, the city's tech scene shows no sign of slowing down.
Top Chicago Startups to Watch Hiring Now
Ascent
DAIS Technology
Enodo
Jiobit
LogicGate
Strong Analytics
Tock
Ocient
Leaf Trade
To show you just how strong our local tech scene is, we've hand-picked 50 Chicago-area startups — all founded within the last five years — that are on track to have a big 2019. Some are big, some are small; but in any case, don't be surprised when you see their names in the headlines soon. 
Michael Hines contributed in writing this report.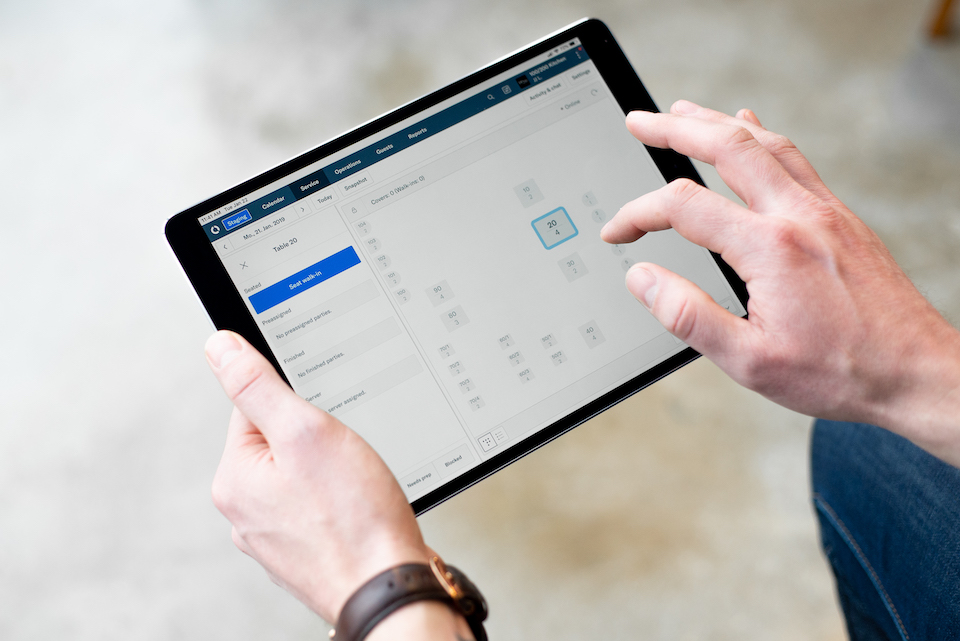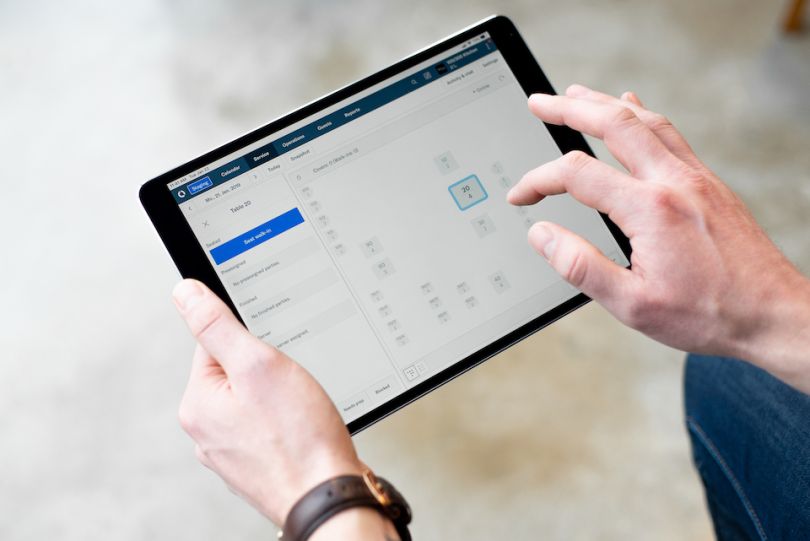 Tock is a cloud-based platform that connects people looking for a great table at a restaurant, a reservation at a winery or a spot at a cocktail lounge with those very establishments. For establishments, it also provides guest service and table management systems. The company raised a $9.5 million funding in November, which it will use to scale in virtually every way this year. It will hire around 30 new sales, marketing and support staff, launch an evolved version of the platform that has been in development for over a year, and announce a partnership with an international hotel chain. Tock currently allows for booking in more than 125 markets, including London and Hong Kong, but it has definitely made a plate for itself in Chicago's tech kitchen.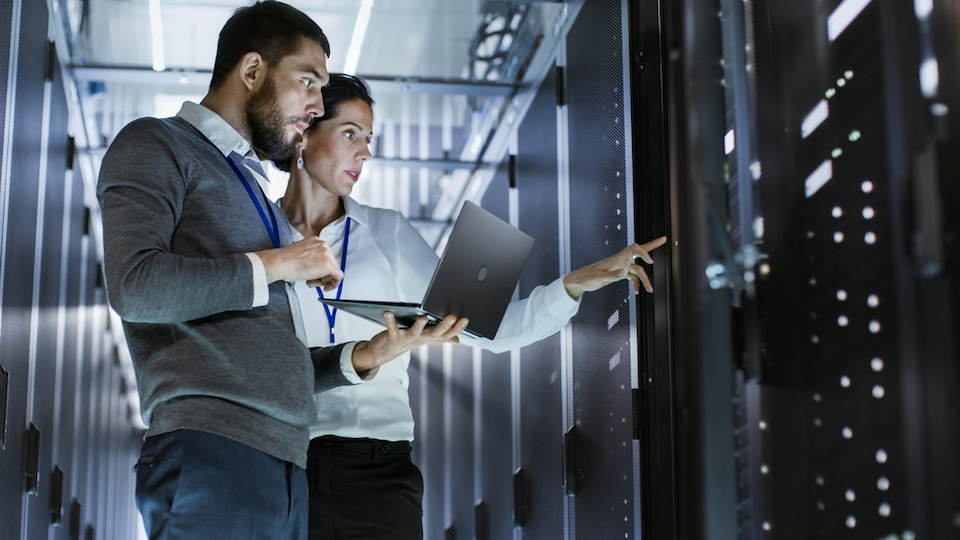 Ocient, currently in stealth, is putting the "big" in big data with its platform dedicated to storing and analyzing massive amounts of information. The company was founded and is run by individuals with backgrounds at successful tech companies — CEO and co-founder Chris Gladwin sold his previous startup, Cleversafe, for a reported $1.3 billion, and co-founder and VP of Engineering George Kondiles worked with CTO Joseph Jablonski at Acumence, which was also acquired. Ocient raised a $10 million Series A in March, which will go toward expanding its engineering team and creating an on-site development lab for product testing.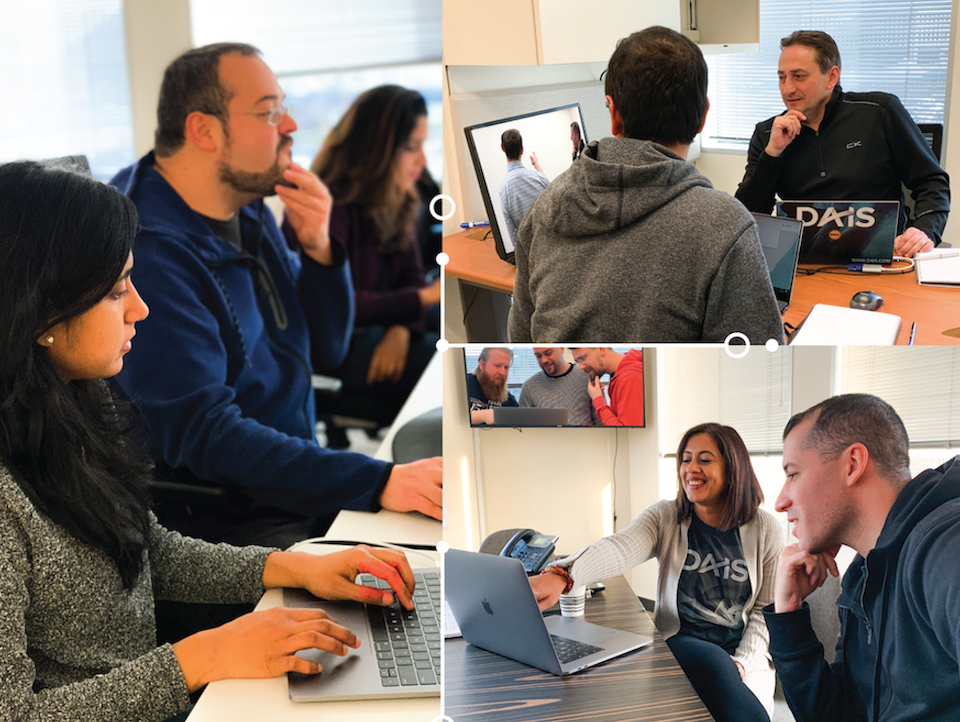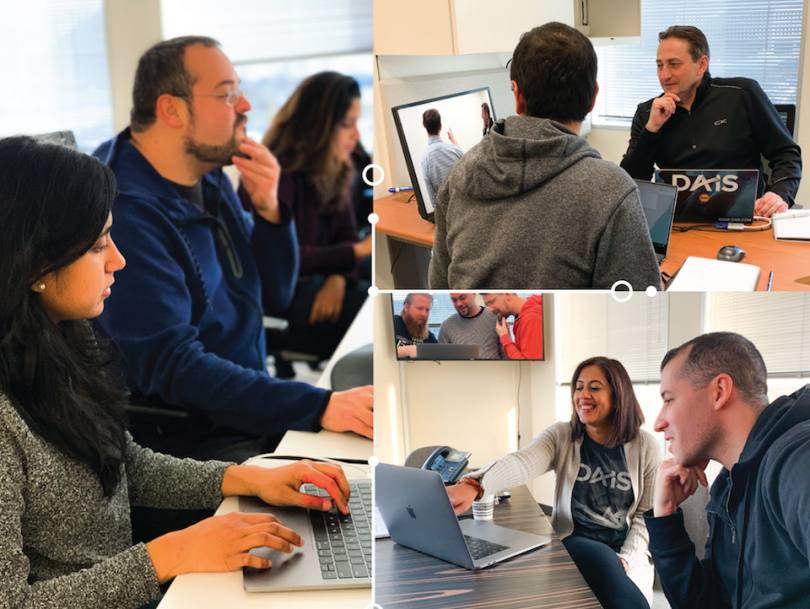 Dais Technology is still in stealth mode, but the company did reveal a bit more about itself in 2018. Dais raised $17.5 million in August and announced its plan to launch the "internet of insurance" to help carriers and agencies work more efficiently. In an interview with Chicago Inno, Dais' founder and CEO Jason Kolb — who was previously Uptake's CTO — revealed that the company has quietly grown its headcount to around 100 people. Don't expect Dais to stay quiet for much longer.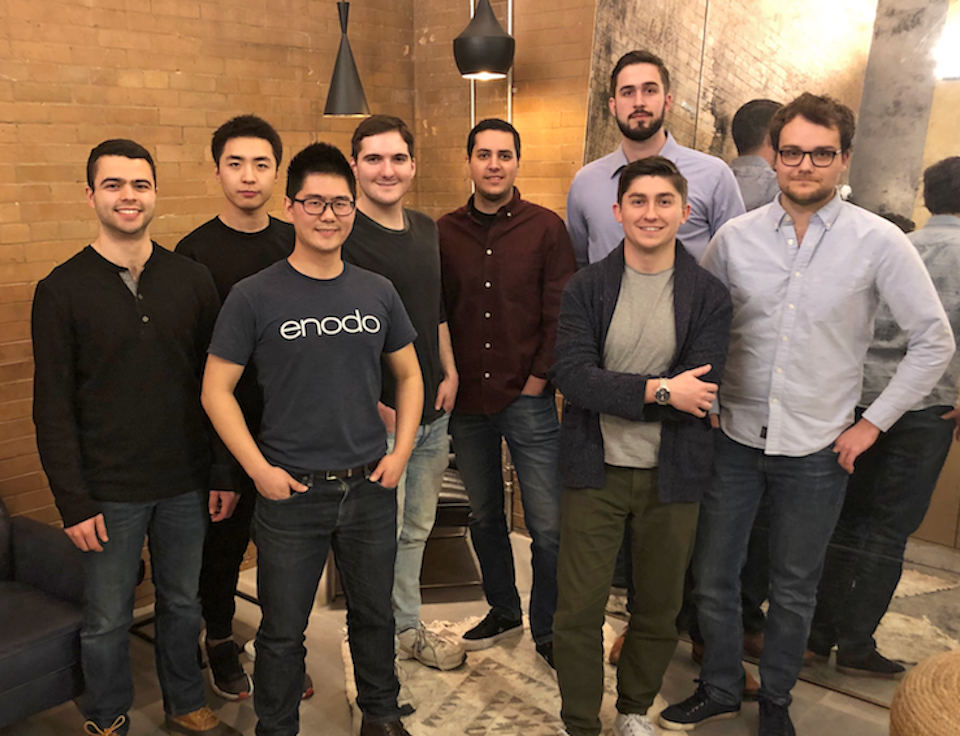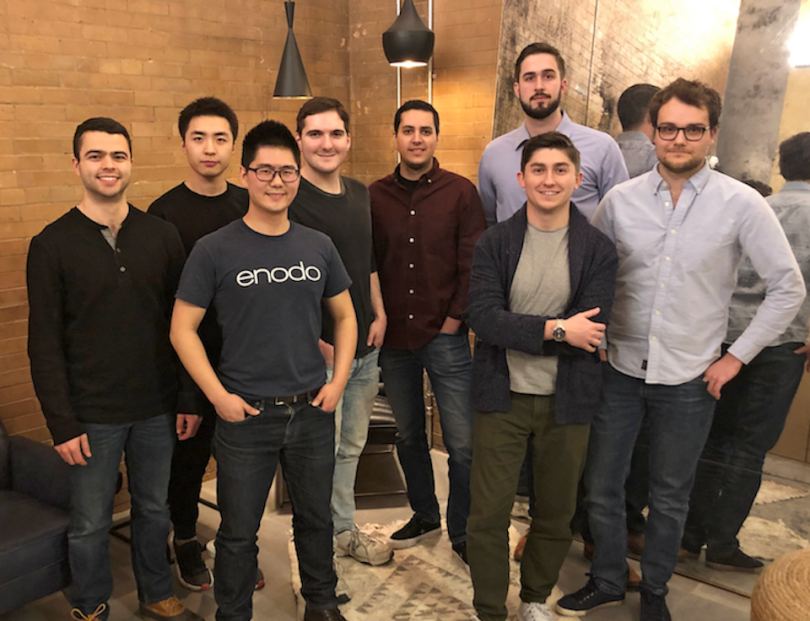 Enodo's automated underwriting platform uses predictive analytics and machine learning to help real estate investors more accurately assess the value of multifamily properties, which is business speak for "apartment buildings." The platform parses millions of public and private data points to determine the factors that influence a building's operating expenses, rent income and market value. These factors include everything from local job growth rates to rent trends and the impact additions or renovations make. Enodo was a member of the real estate-focused Elmspring Accelerator in 2016 and has raised $2.5 million to date.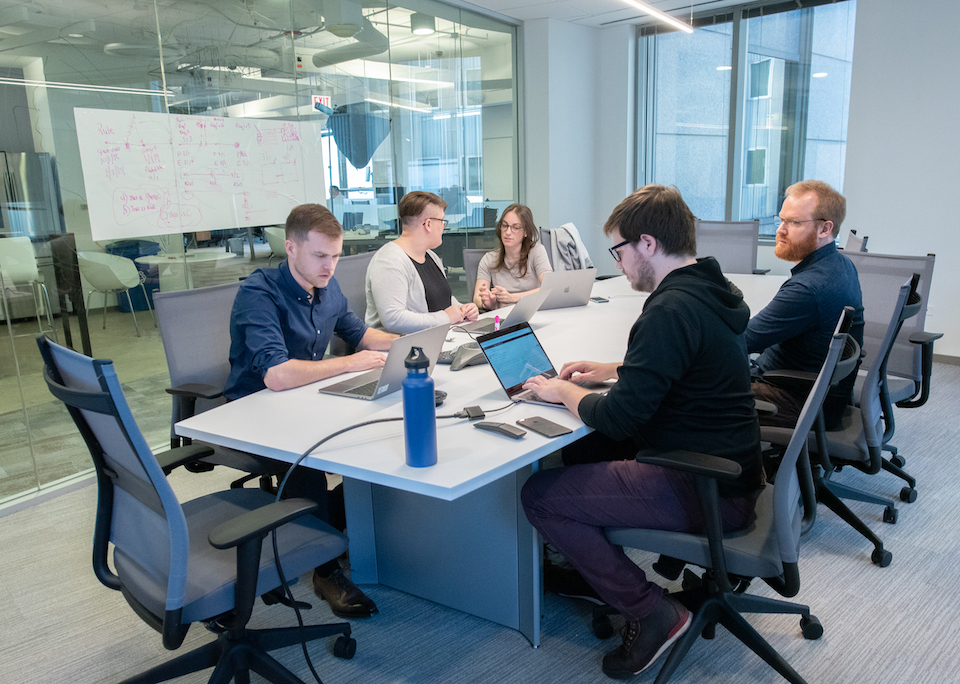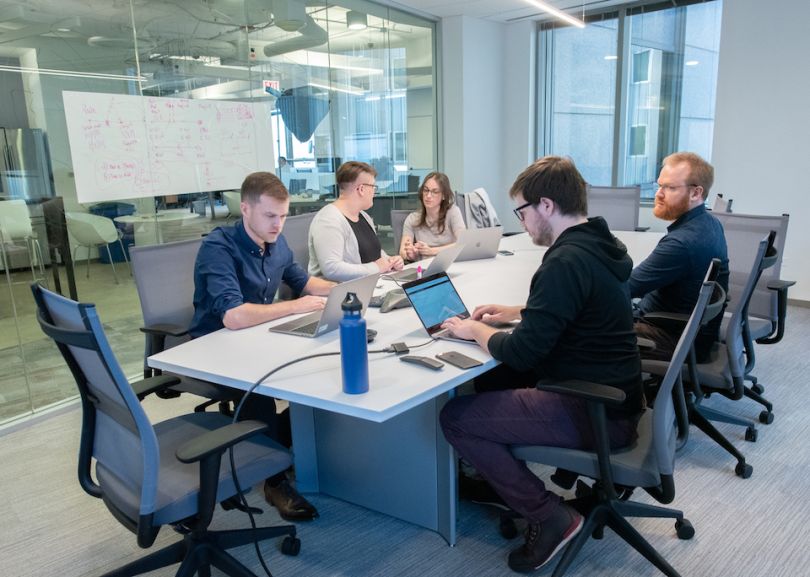 Ensuring a company is on the right side of the red tape is a time-consuming process where human error can have huge consequences. Ascent RegTech's cloud-based software is designed to make it easier for companies working in highly regulated industries to stay compliant. Its platform uses artificial intelligence and machine learning to turn regulatory data into actionable checklists. 2018 was a big year for the company, which more than doubled the size of its team after closing a $6 million Series A.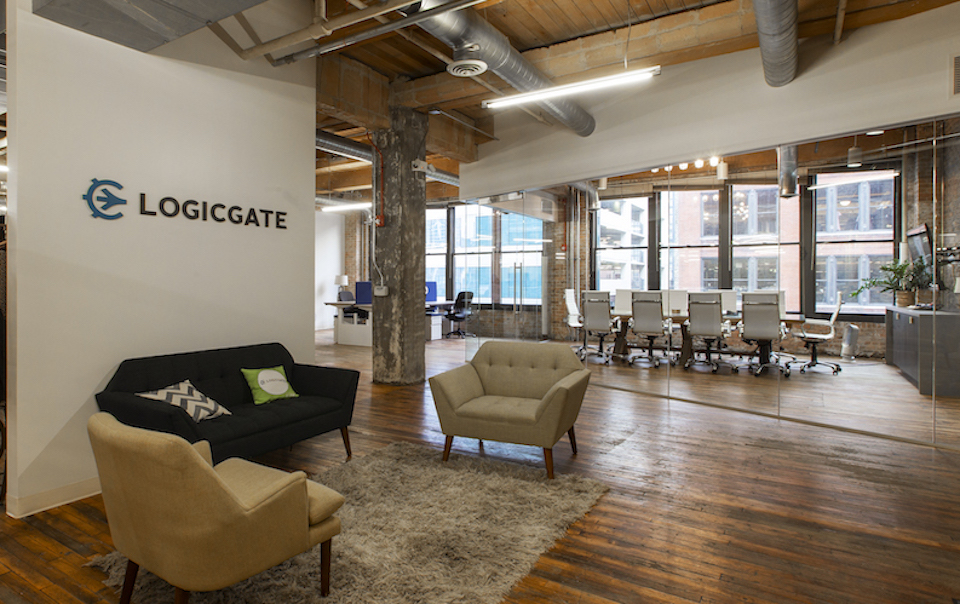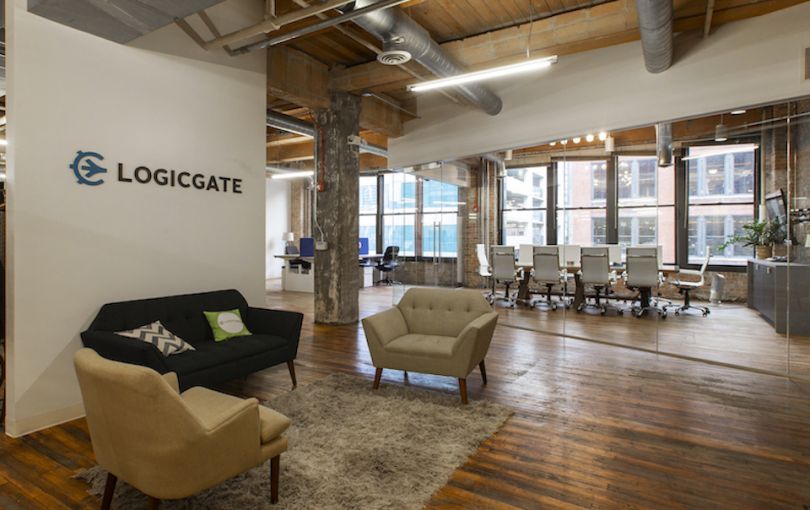 LogicGate's software is designed to make it easier for companies to build automated risk and compliance programs. The platform features a drag-and-drop interface and can be configured without the need to write any code. LogicGate has experienced explosive growth as of late. The company closed a $7.5 million Series A last July, increased its customer count from five to over 55, and said it expects to grow from 24 people to between 75 and 80 by the end of 2019.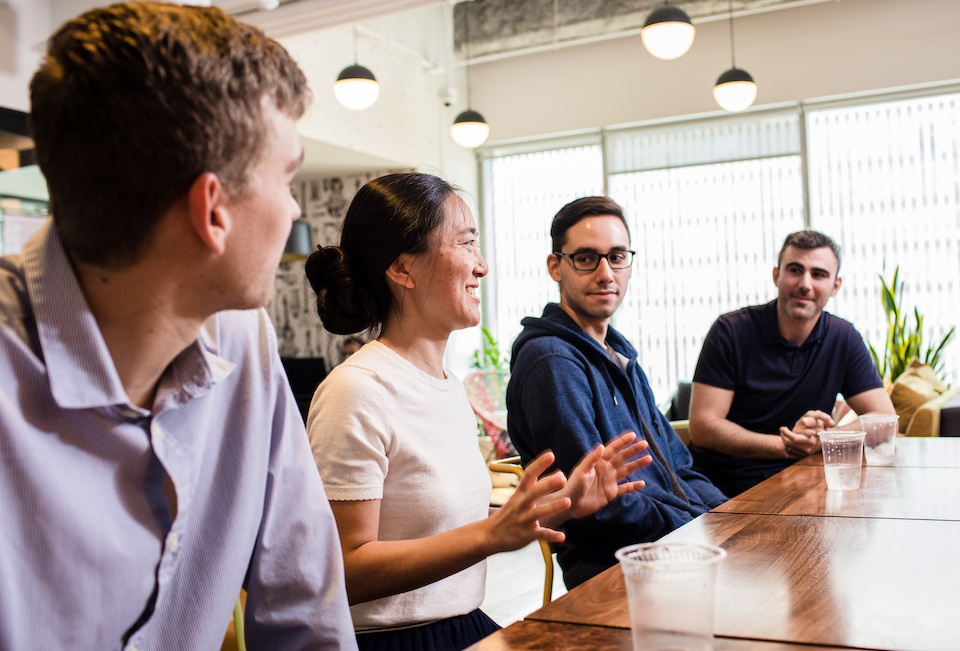 Strong Analytics is a consultancy providing companies across industries with data-backed digital services like app development, analytics and artificial intelligence development. The company was founded in 2016 by Jacob Zweig and Brock Ferguson, who hold doctorate degrees in neuroscience and cognitive psychology and worked as consultants in the past. Strong is expecting to hire five to 10 team members this year.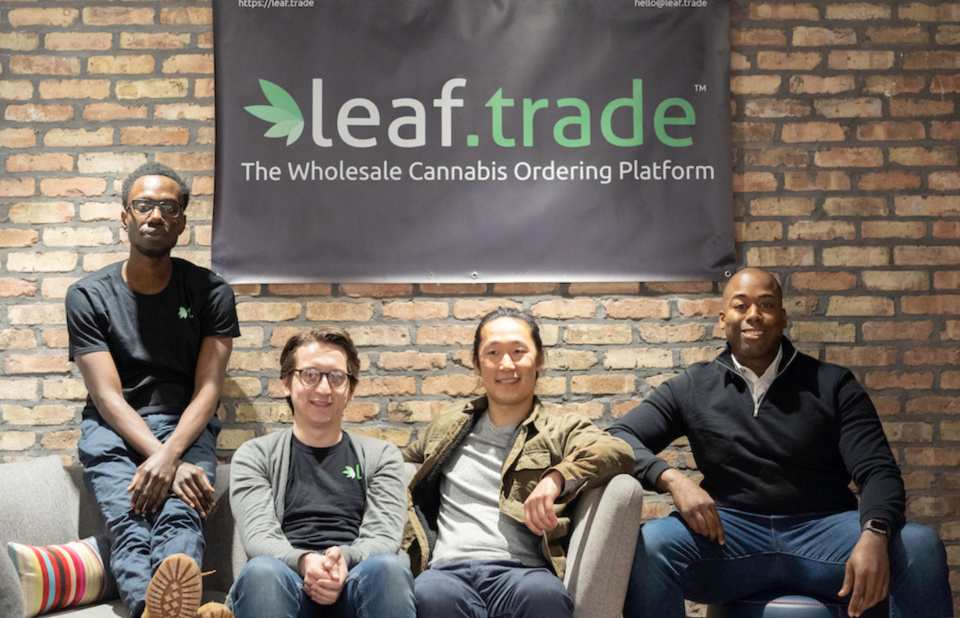 For obvious reasons, the cannabis industry is a bit behind when it comes to technology. Leaf Trade is aiming to change that, at least on the B2B side. The company's wholesale ordering platform streamlines the ordering process for dispensaries and makes it easier for vendors to reach new customers. Leaf Trade launched in 2017 and has raised $500,000 in funding. The company is currently hiring senior software engineers and client development representatives.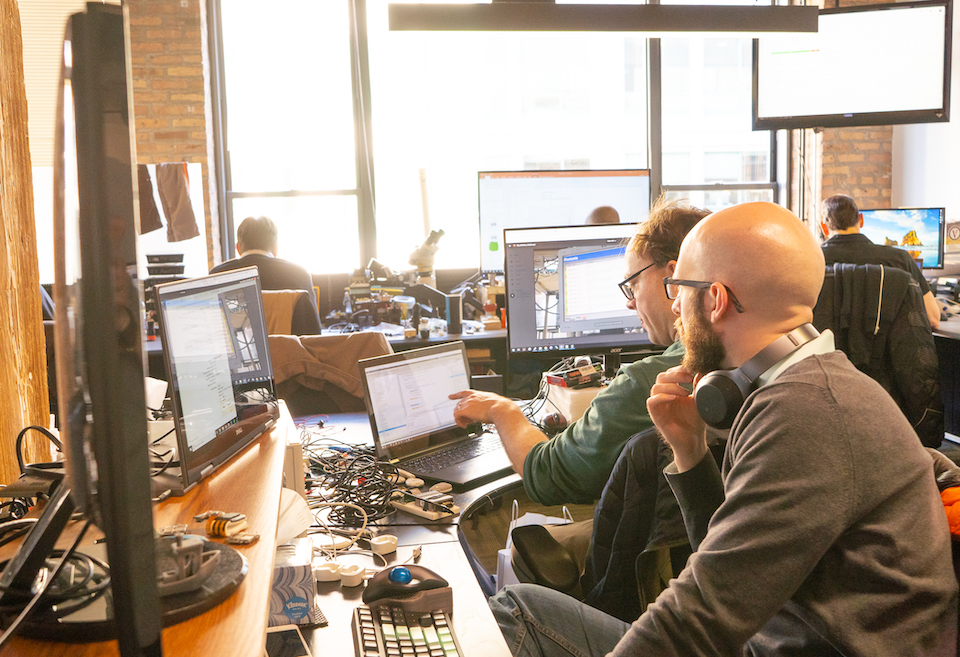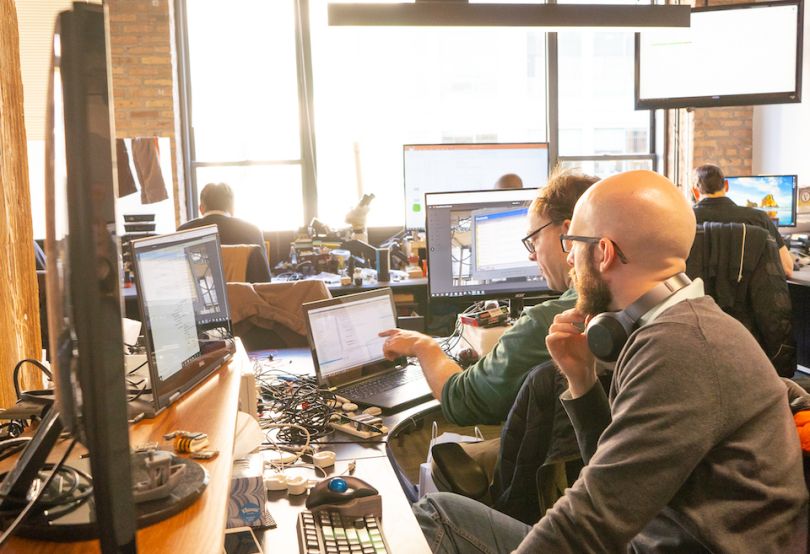 Joibit makes connected sensors that help users keep track of their loved ones, whether they're children, aging parents or pets. The small, water- and tamper-proof devices boast a battery life of around two weeks, and the company puts a serious emphasis on data security. After launching its product in May, Jiobit saw its sales grow 581 percent between July and September. It's targeting year-over-year sales growth of 300 to 400 percent in 2019. To reach that goal, Jiobit raised $6.5 million in November and will hire more operations staff as well as increase its product inventory. It was also named as PCMag's Editor's Choice for best child monitoring device.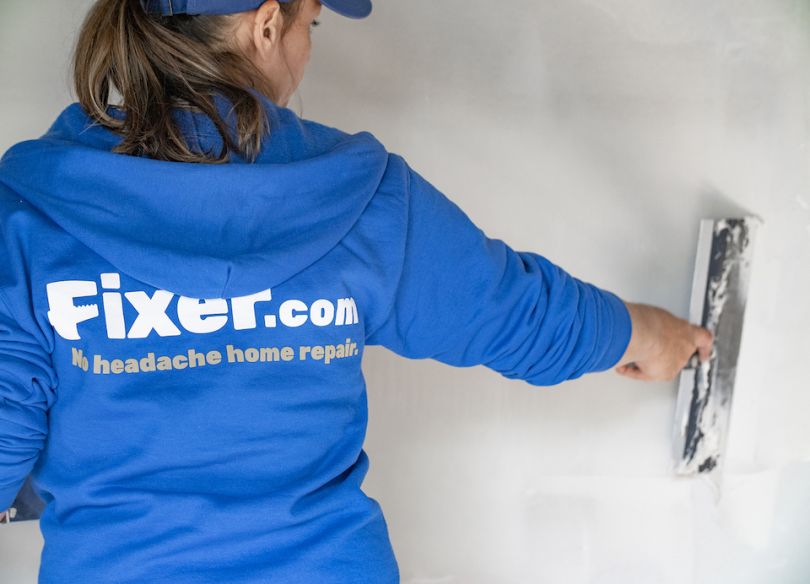 Fixer.com is a platform that supplies consumers with trained handymen and women to correct issues with electrical, plumbing, flooring and other fixtures inside and outside of homes. Led by Grubhub co-founder Mike Evans, Fixer offers same-day estimates and service, and provides pricing directly on its website to prevent surprises. The company raised a $4 million Series A in May, and has since created its own in-house, 90-day operational trade school that also allows participants to work and earn money while they learn — eventually allowing them to become full-time Fixer staff.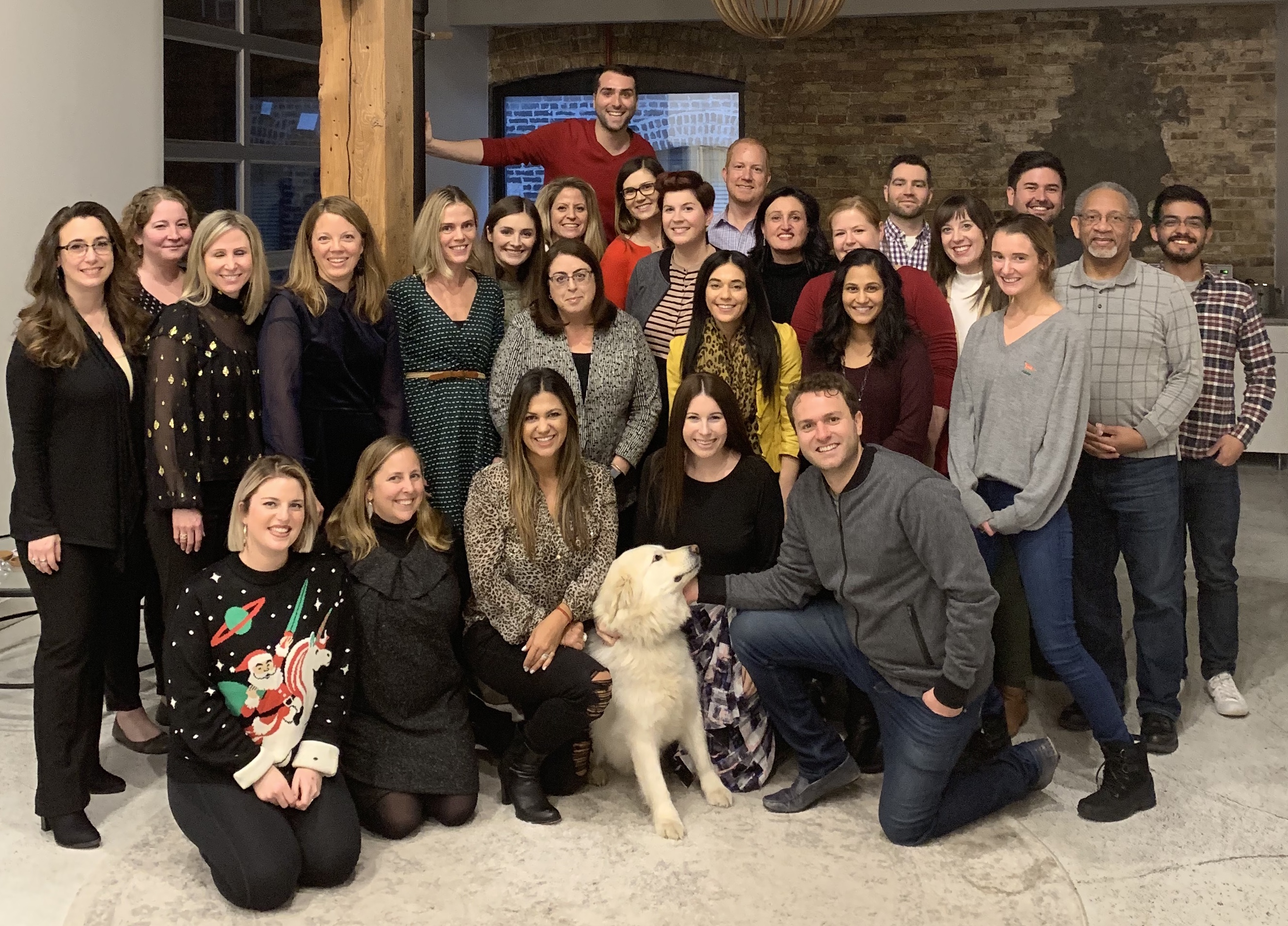 The Mom Project was on a roll last year. The company uses a matching algorithm that pairs companies in need of flexible work with mothers and fathers seeking the same thing. The 20-person company received an $8 million Series A in December, and expects to more than double its headcount by the end of the year. That funding followed on the heels of a $2.6 million seed round secured just six months prior. With the new staff and money, The Mom Project intends to develop new products, expand to new markets and spread its reach within existing ones that include San Francisco, Los Angeles, Chicago, Atlanta and New York. It also hopes to host more opportunities from startups, small and medium-sized businesses as well as nonprofits.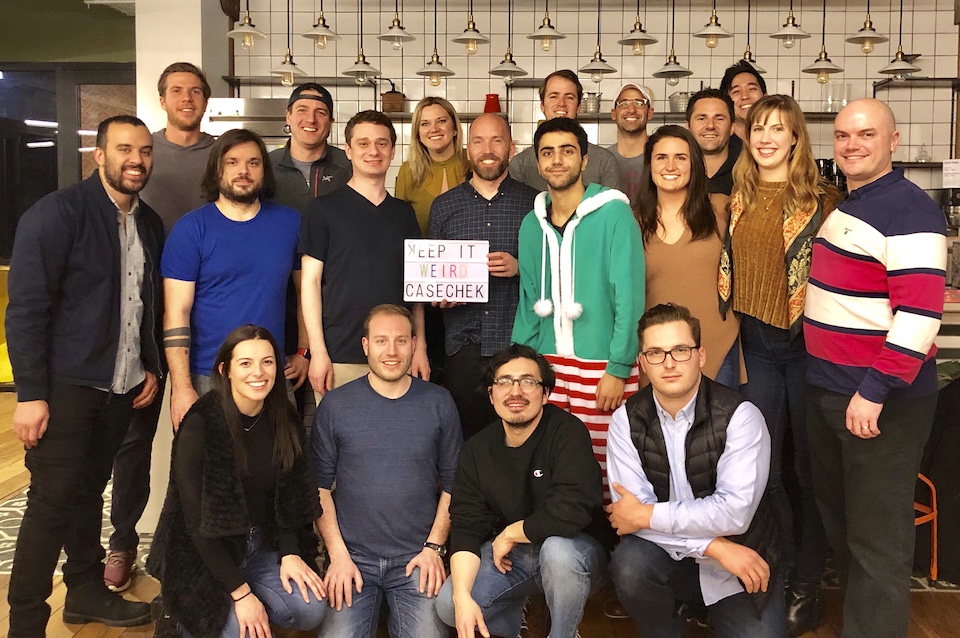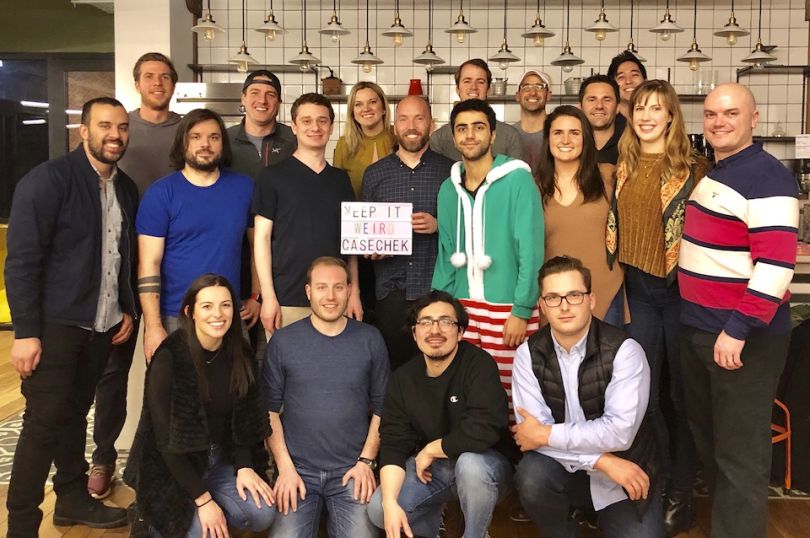 Surgery involves a lot of moving parts, including surgeons, staff, operation rooms and vendors who need to be in the right place at the right time. Today, that coordination is often spread across multiple records and communication channels. Handling that coordination is exactly what Casechek does by automating some time-consuming aspects of vendor coordination and assigning customer success specialists to manage others on behalf of clients. The company received $1.75 million in funding in July to accelerate product development and make things even easier for hospitals.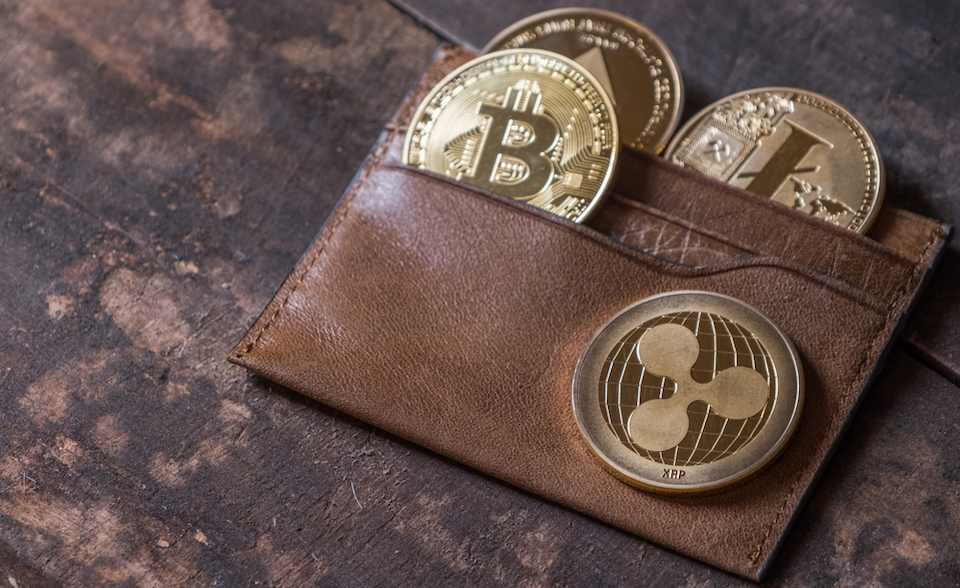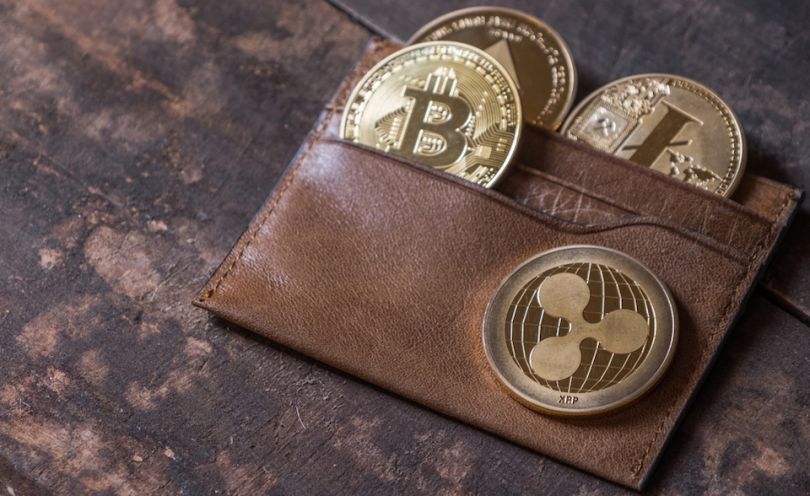 ErisX burst onto the Chicago tech scene in a big way last year, announcing a $27.5 million Series B in December. The startup is building a platform for individuals and institutions to access, manage and trade cryptocurrency spots and futures. Chicago has quickly become a hub for institutional cryptocurrency trading, with DRW, Coinbase, Trading Technologies and more all ramping up efforts to professionalize the industry. ErisX will look to carve out its own niche in the space when its platform goes live in the second quarter of 2019.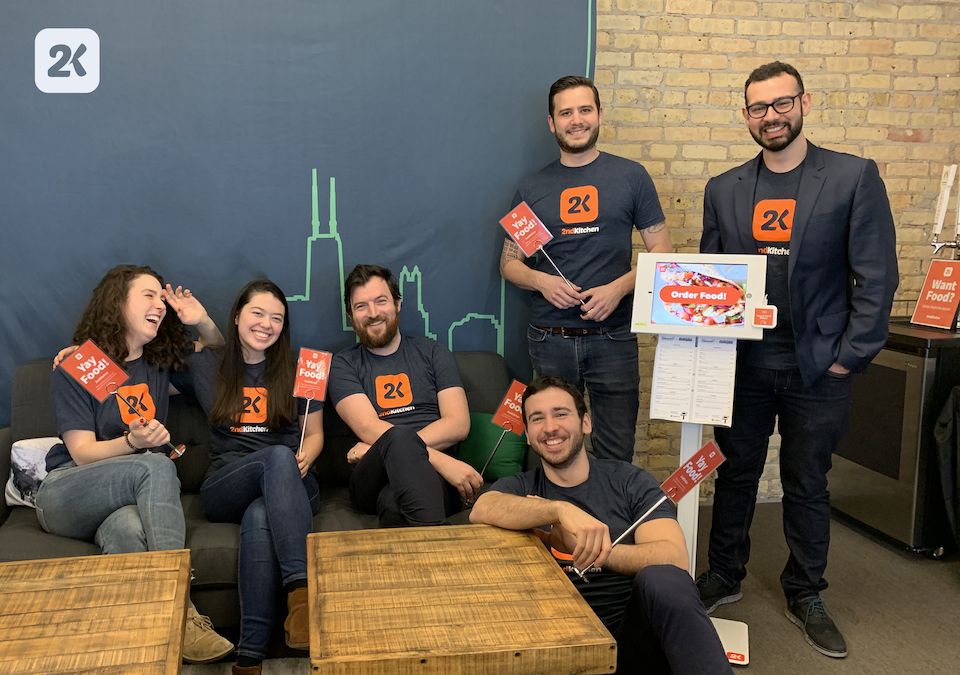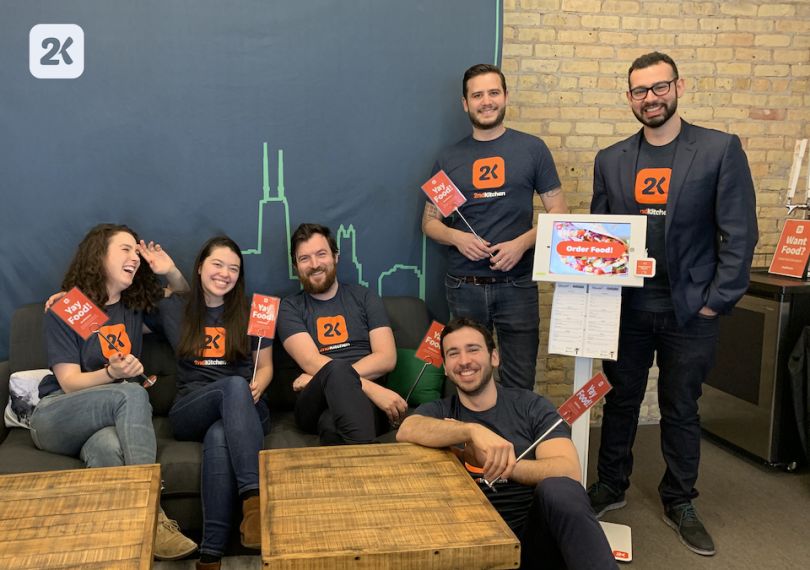 If your favorite bar doesn't serve food and you really wish it did, then you need to be paying attention to the recent Techstars graduate 2ndKitchen. The company pairs establishments without dedicated kitchens with restaurants one or two blocks away, allowing them to create custom menus for their own visitors. Hungry patrons place their orders on 2ndKitchen kiosks, which then get sent to the neighboring restaurant, where they're prepared before being delivered to the paying customer. 2ndKitchen currently operates in every neighborhood in Chicago and its user numbers grow each week. Its business strategy was originally centered around bars, but the company has plans to expand to offices, campuses, hotels and other types of locations.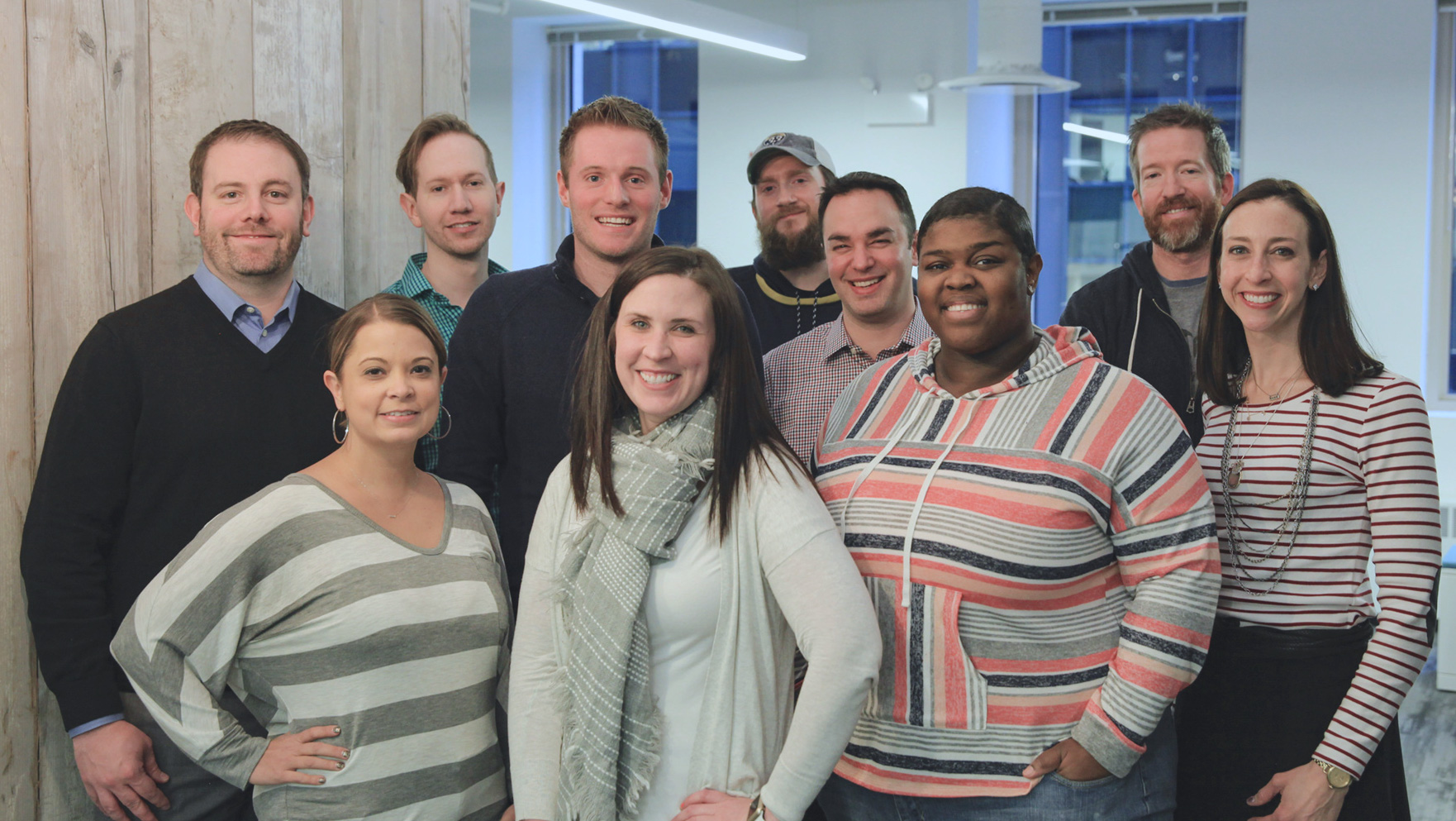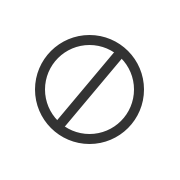 Kaizen Health helps healthcare patients, pregnant women, seniors and others make it to their scheduled appointments on time through its network of transportation services and partnerships with Lyft and Medical Transportation Management. The female-founded non-emergency medical transportation startup works directly with over a dozen healthcare systems to provide services to patients in Illinois and California, and raised $3.8 million in May, bringing its total funding to $4.3 million. Kaizen will use that funding to scale with new hires and expand the reach of its services to provide for more patients in more areas.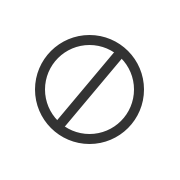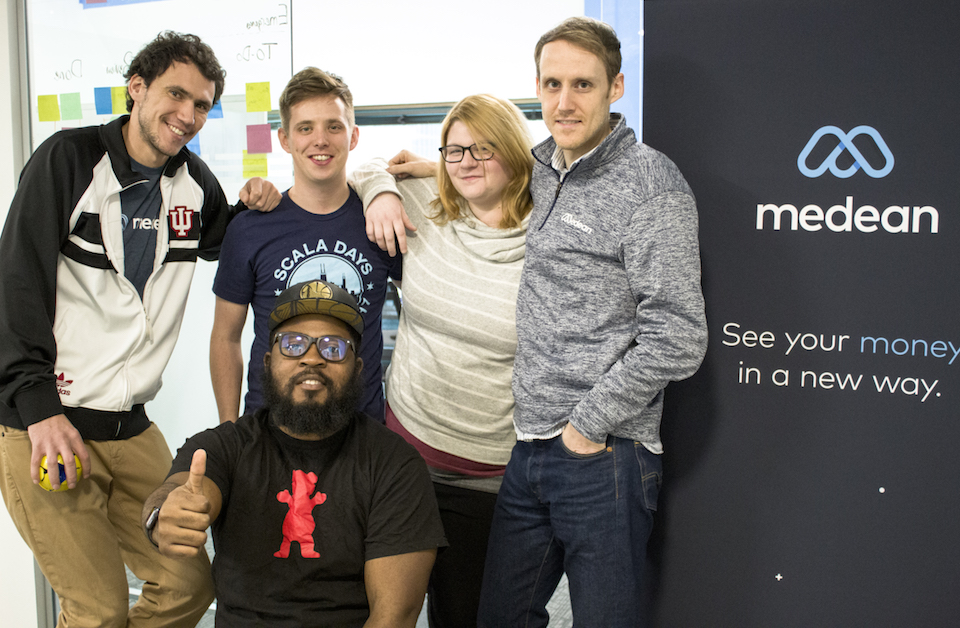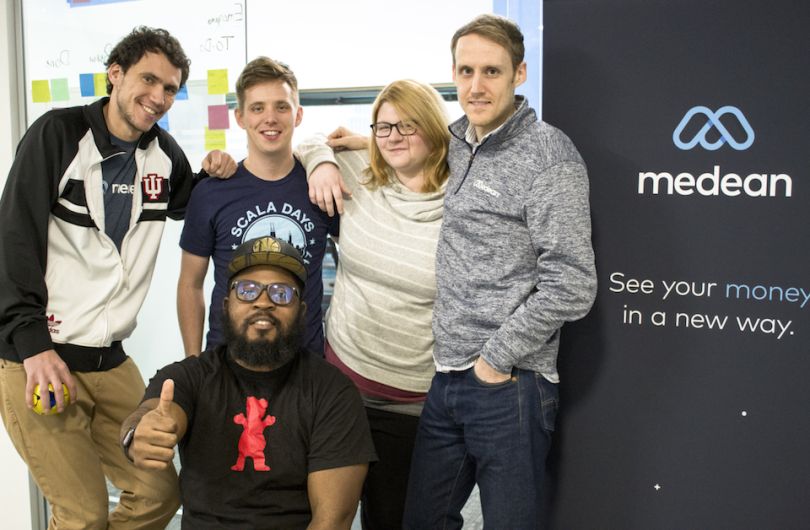 Budgeting and managing finances is not fun, full stop. Those with a passion for accounting and finance may beg to differ, but for everyone else, there's Medean, an app that uses gamification to make managing money more enjoyable. Users are given a financial wellness score based on how their savings and spending on "needs" and "wants" compare with other users on the app with similar financial situations. Completing money-saving goals boosts a user's score and makes them eligible to receive gift cards and other prizes. Medean raised an $850,000 seed round in 2017 and ended 2018 as a member of the fall 2018 Points of Light Civic Accelerator.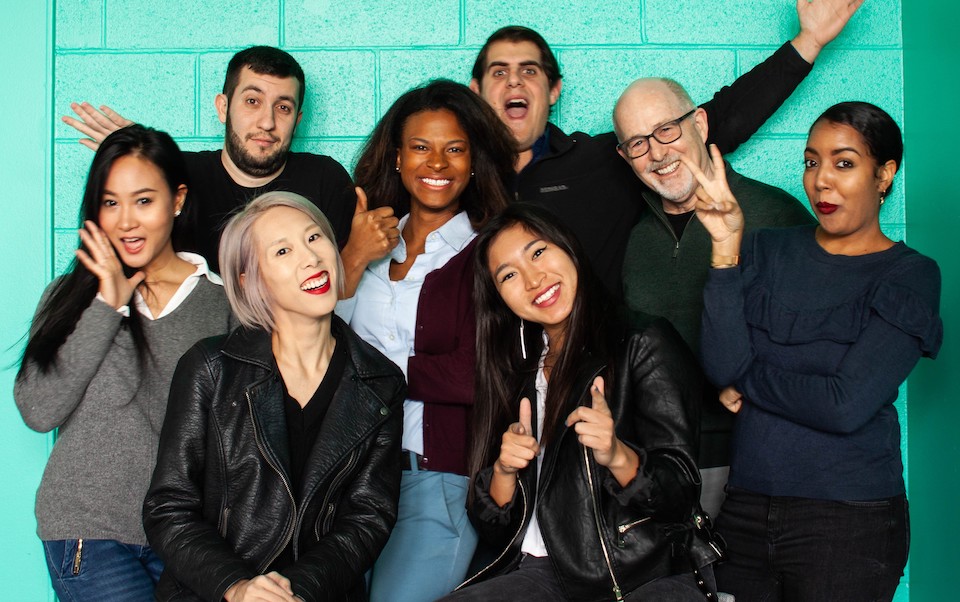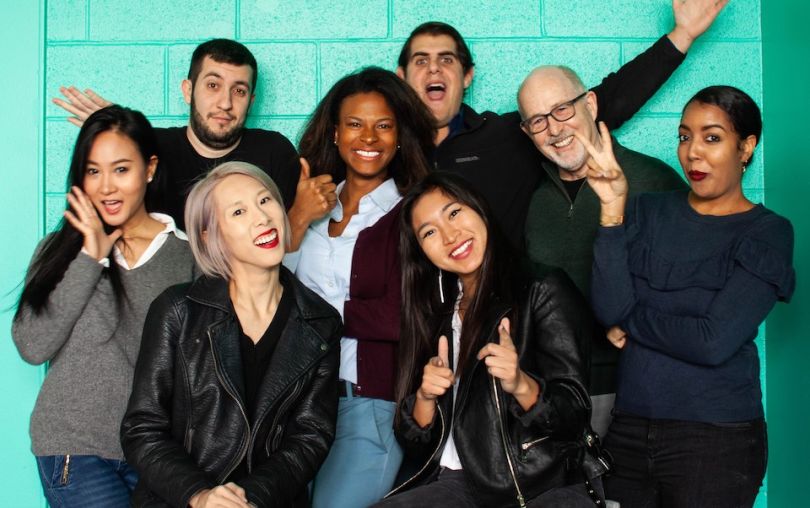 AeroPay is a payment platform that allows customers to pay local businesses via a secure networked transaction — bypassing standard credit card processing fees. Businesses on the platform pay less than 1 percent in fees, and consumers get discounts at participating locations. The company has announced partnerships with the North Center and Lincoln Square Ravenswood Chamber of Commerce branches in the last month, and according to Chicago Inno, it plans to expand to other cities across the country soon. 
Besst is an app where friends can bet on everything from professional sports to ridiculous challenges using social capital, not cash. The idea is that while wagering makes things more fun, not everyone wants to bet $20 on a push-up contest or the outcome of a Cubs game. Besst was founded by University of Chicago undergraduate Spencer Gordon-Sand in May 2018 and has already gained some early traction. The company was chosen by Forbes to exhibit at its 2018 30 Under 30 Summit in Boston, where it debuted the beta version of the Besst app.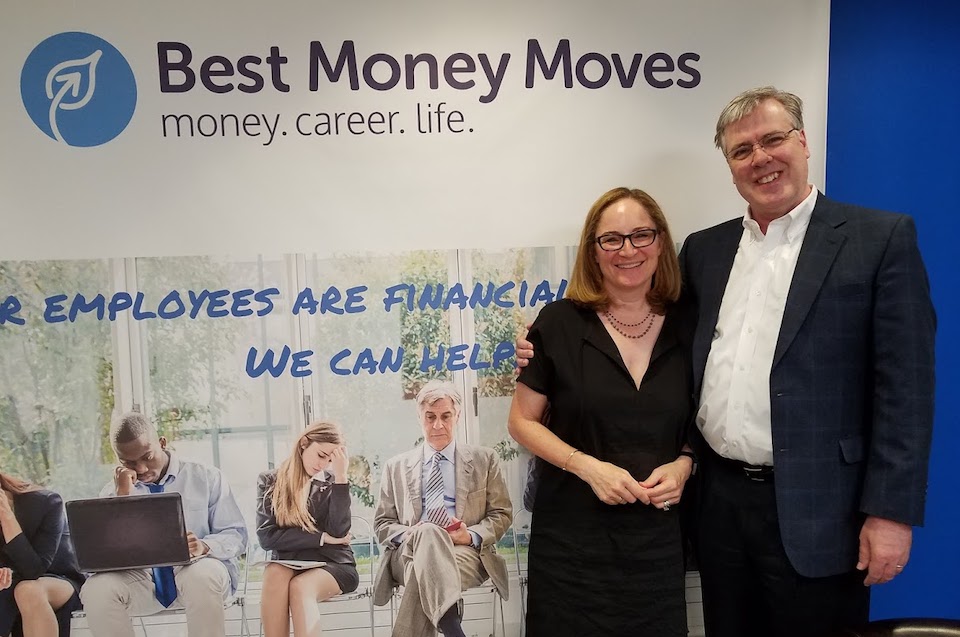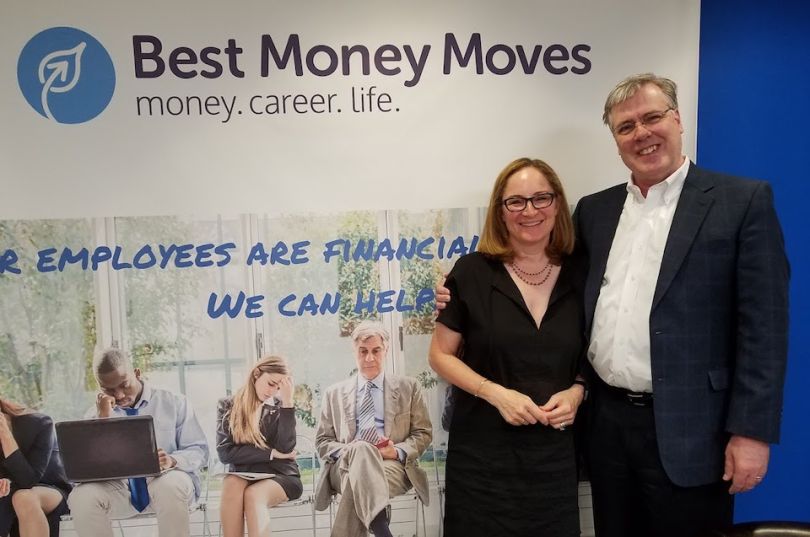 Best Money Moves helps businesses provide a more personalized solution to financial stress. The platform's "Stressometer" measures financial stress in 15 different categories, which range from credit score concerns to student loan debt. Users are served custom content designed to provide actionable advice to lower their stress levels. Best Money Moves was founded by Ilyce Glink, a nationally syndicated financial journalist and radio show host. The company launched in 2016 and spent the past year building out its platform and signing new clients, including the publicly traded SAP SuccessFactors.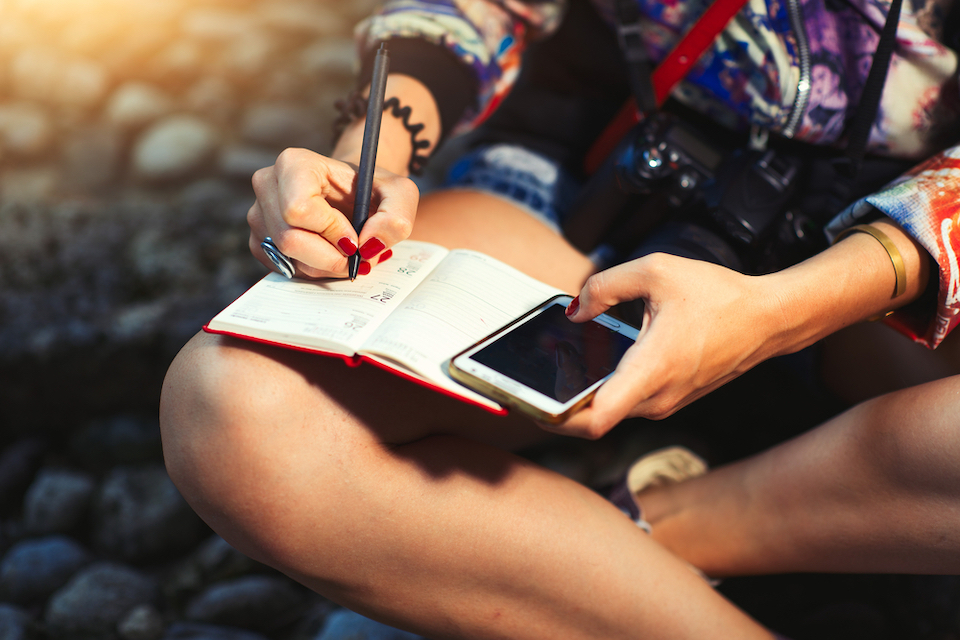 Block Club Chicago is an independent nonprofit news agency specializing in delivering ad-free digital coverage on a neighborhood-by-neighborhood basis to readers. The organization was founded by former editors at DNAinfo Chicago after the publication shut down in November 2017. Since then, Block Club received support from blockchain-based independent newsroom platform Civil and over 3,000 backers on Kickstarter. It has six reporters covering much of the city's geography, along with a number of additional contributors, and plans to grow its team after raising more funds.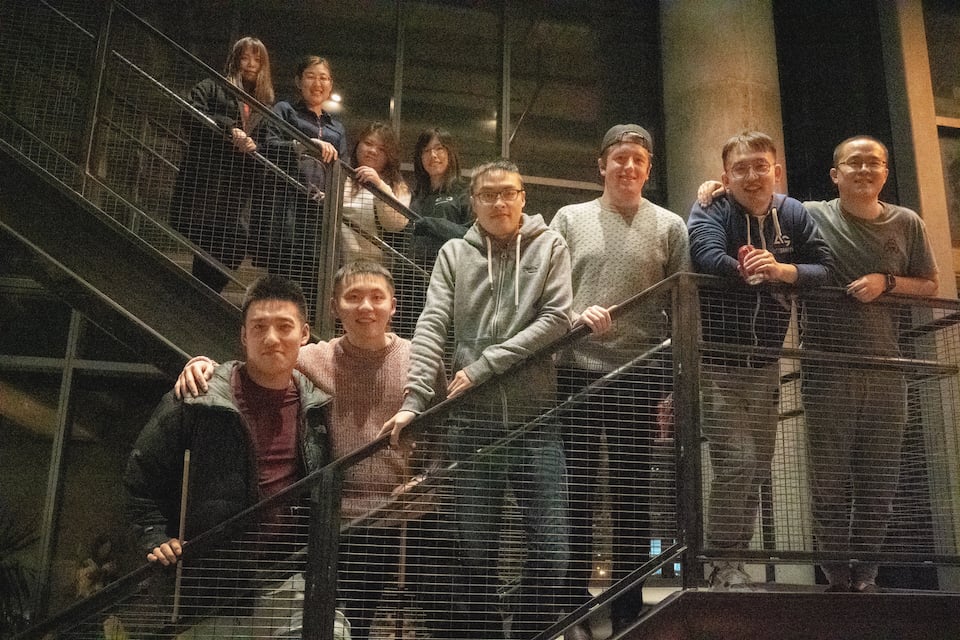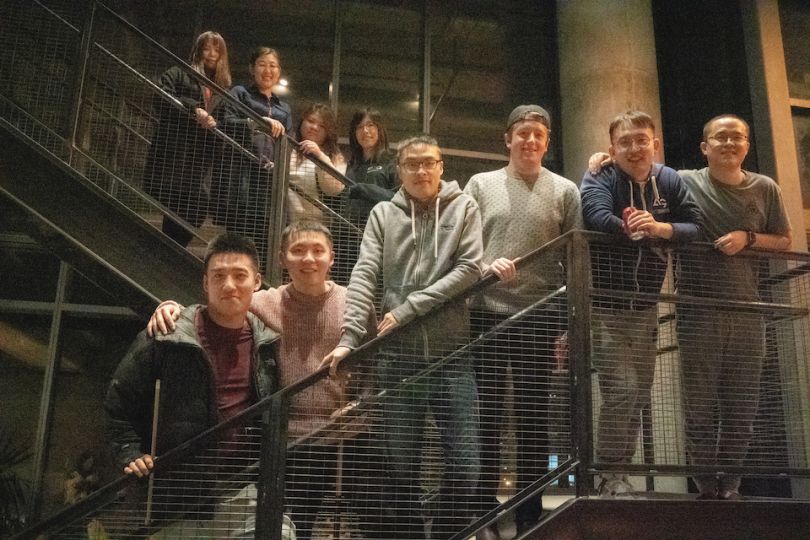 There's a chance you know Boro by its old name, Westbon, which launched in 2015 with a mission to provide automotive loans to international students in the United States. Fast forward to 2019, and the company's name has changed and its focus has broadened. Boro uses alternative data and machine learning to provide automotive and personal loans to domestic and international students who can't access traditional lines of credit. Boro operates in 31 states and has raised $2.6 million in funding.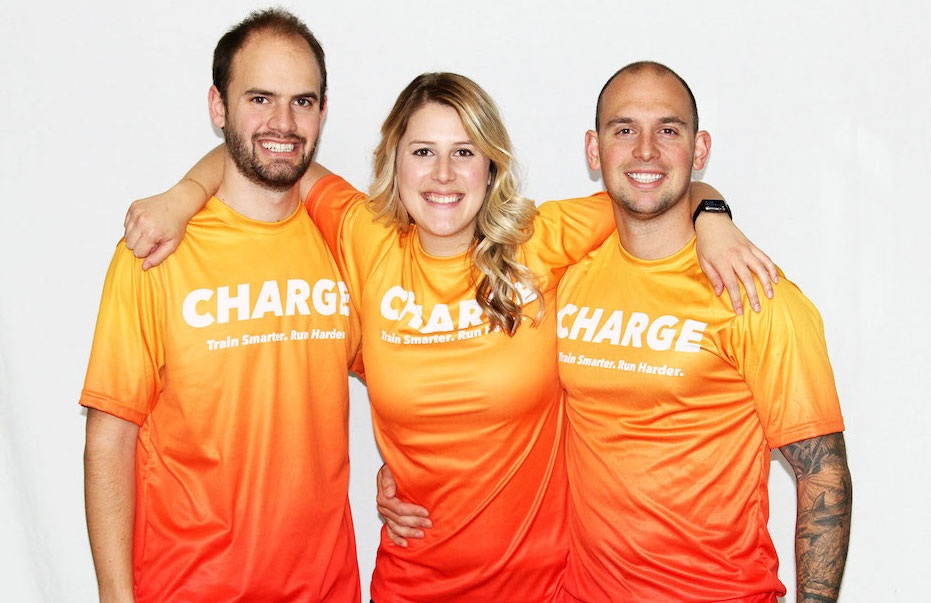 The best playlist and lineup of podcasts can't change the fact that running alone can sometimes be, well, boring. Charge Running, which calls itself "Peloton for runners," makes solo runs more engaging by letting users join live running groups led by professional trainers. Its app tracks distance and speed in real time, and users are able to see how their times stack up against others in their group and get personalized feedback from trainers. The Charge Running app launched on iOS in May 2017, and the company is currently beta testing its Android app.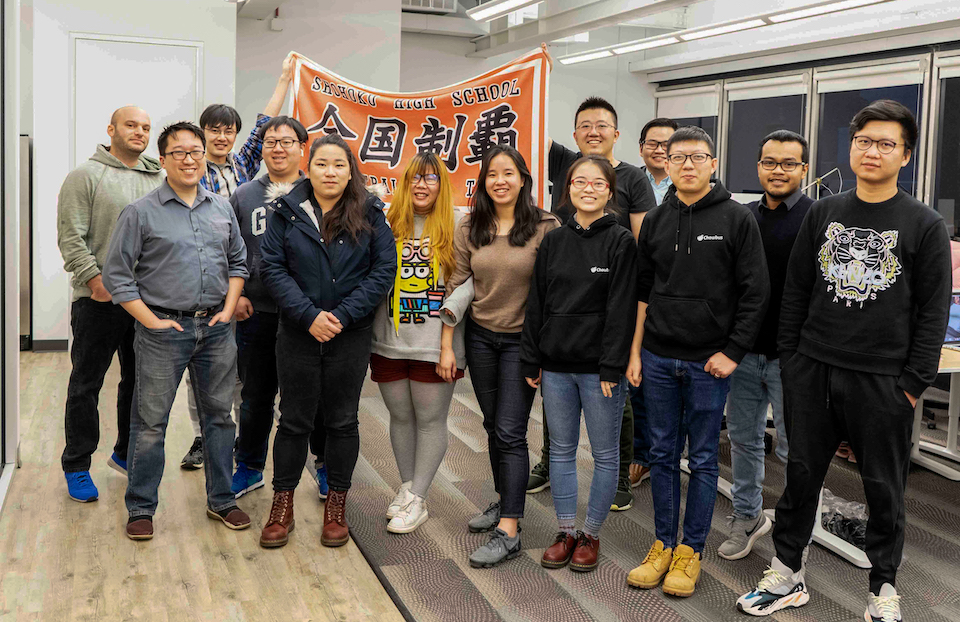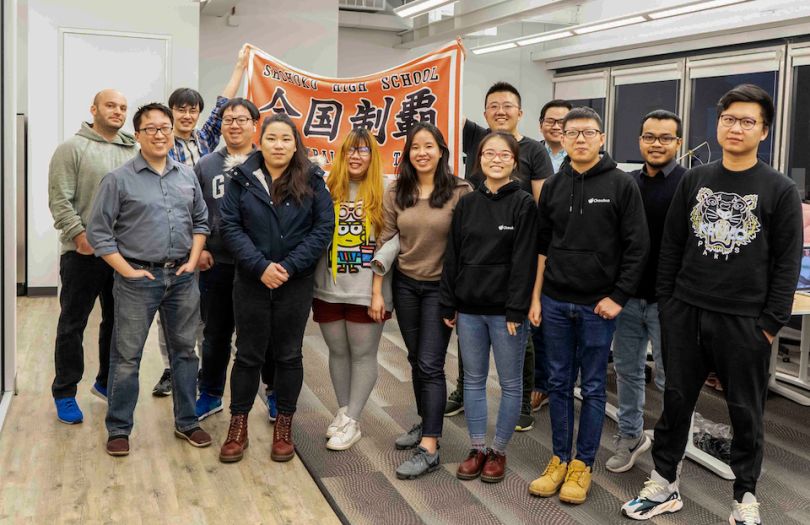 Chowbus is a delivery service that brings Chinese, Japanese, Thai, Malaysian and Indian food, as well as bubble tea, to your door. Every dish it hosts on its mobile app and new web platform is taste-tested for authenticity before being hand-picked for the day's overall menu, which will change for the following day. The company was born in Chicago in 2015 but offers services in Champagne, Illinois; Lansing, Michigan; Manhattan; Boston; and, most recently, Philadelphia. It recently raised $4 million in funding, which it will use to scale its staff and evolve the platform. Can you smell the pot stickers?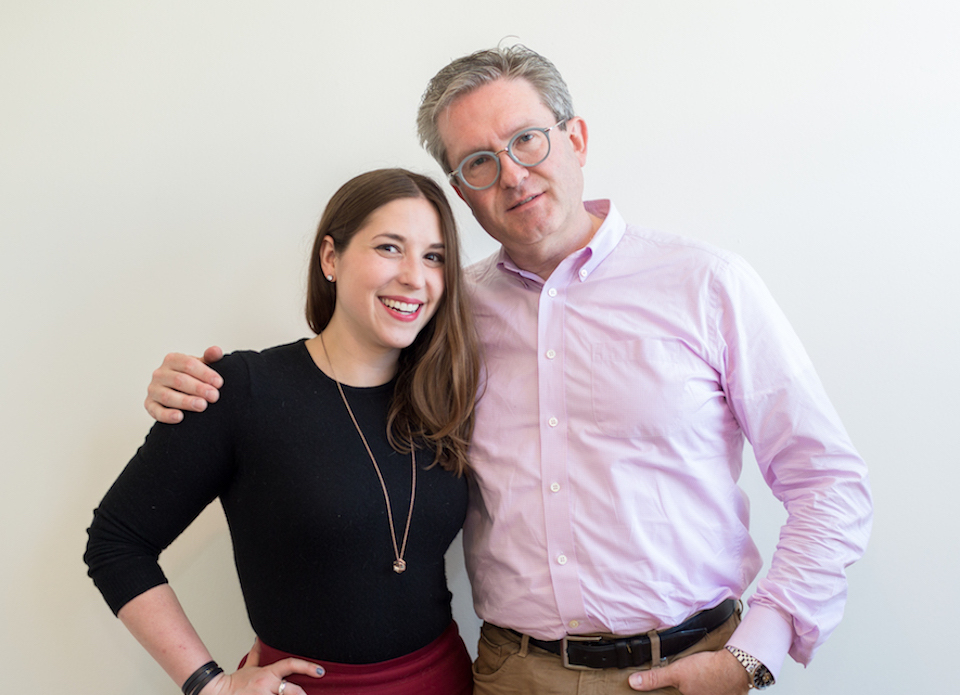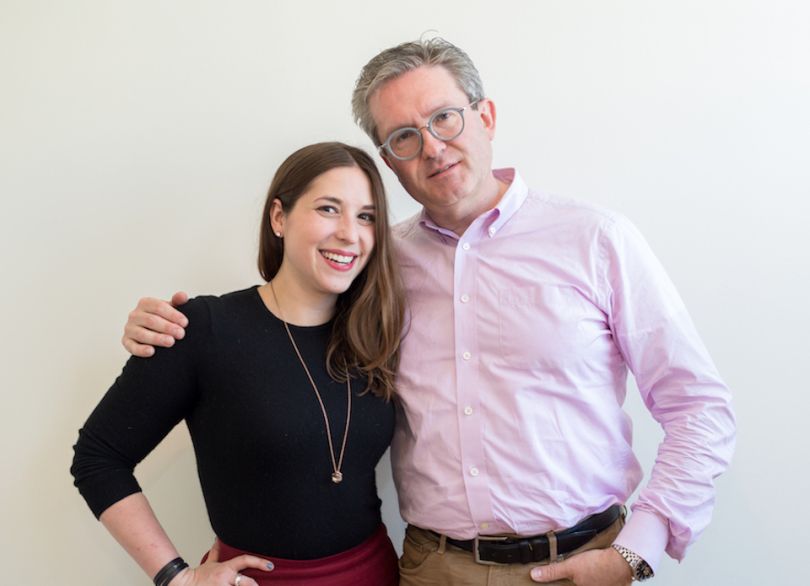 DesignerShare is a peer-to-peer platform that lets users cash in on their cluttered closets by renting out their unworn designer clothing and accessories. The company also partners with celebrities, such as actress Vivica A. Fox, to raise money for charity. DesignerShare launched in 2015 and was a member of WiSTEM's 2018 fall cohort. Co-founder and CEO Sarah Perkins told Chicago Inno in an interview last October that the company is raising a seed round and developing an app.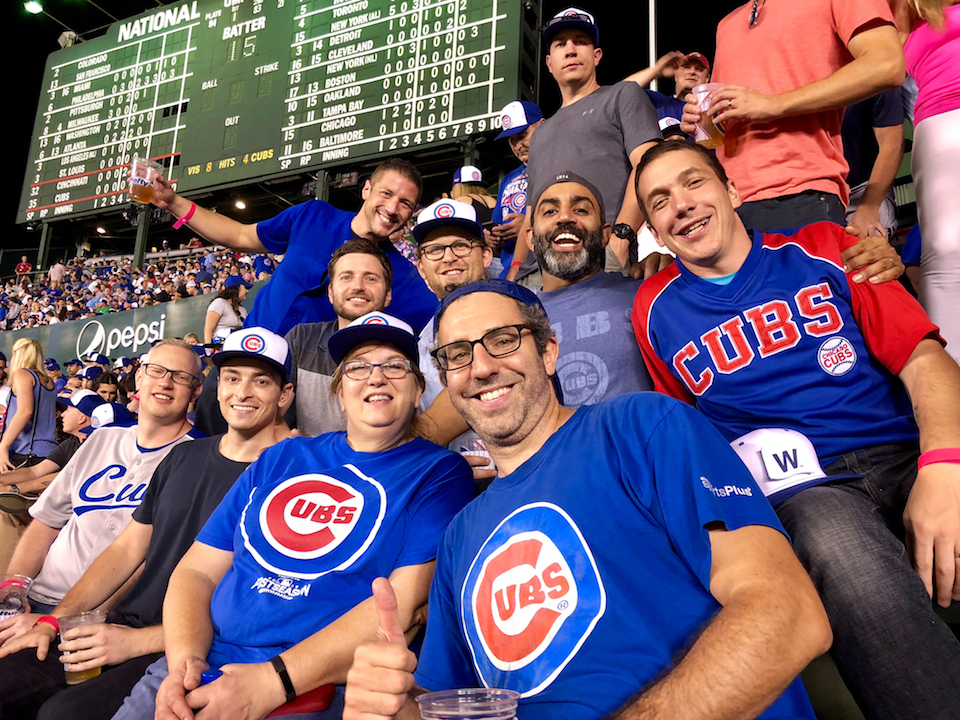 HAAS Alert enables first responders to send alerts about approaching emergency vehicles to a driver's navigation app or in-car infotainment system. HAAS Alert is a Techstars alum — it went through the Detroit-based Mobility program in 2016 — and has raised $2.3 million in funding. Last year, the company secured $2.1 million in funding in the form of a $1 million seed round and a $1.1 million grant from the Department of Homeland Security.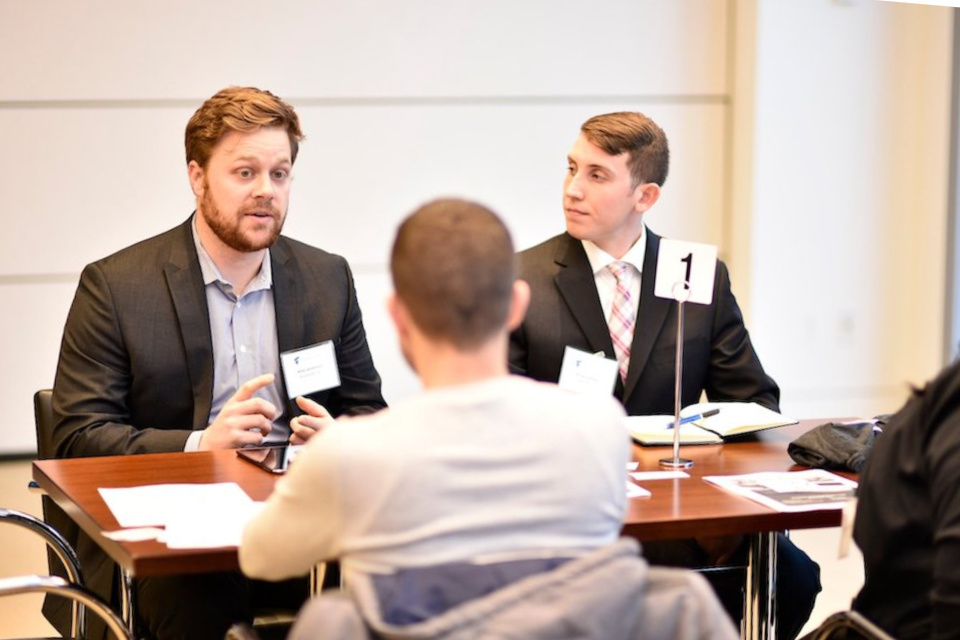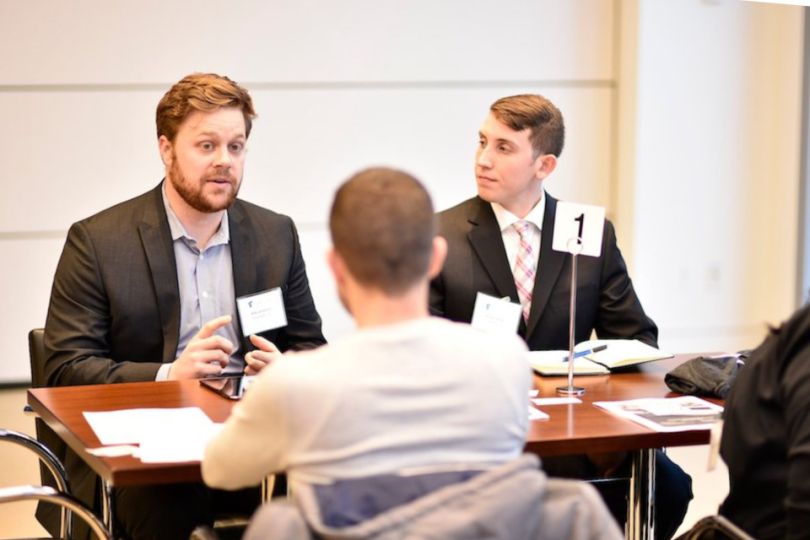 A burnt down school building on Chicago's South Side inspired the launch of HowToFund. The startup's original goal was to enable public schools to more easily raise funds for future and ongoing projects. That mission has since expanded with the launch of HowToFund, a cloud-enabled platform that allows schools and nonprofits to set up free custom fundraisers that look and feel like extensions of their existing websites. HowToFund spent the fall as a member of the Berkeley-based Batch accelerator, and is in the process of raising a seed round.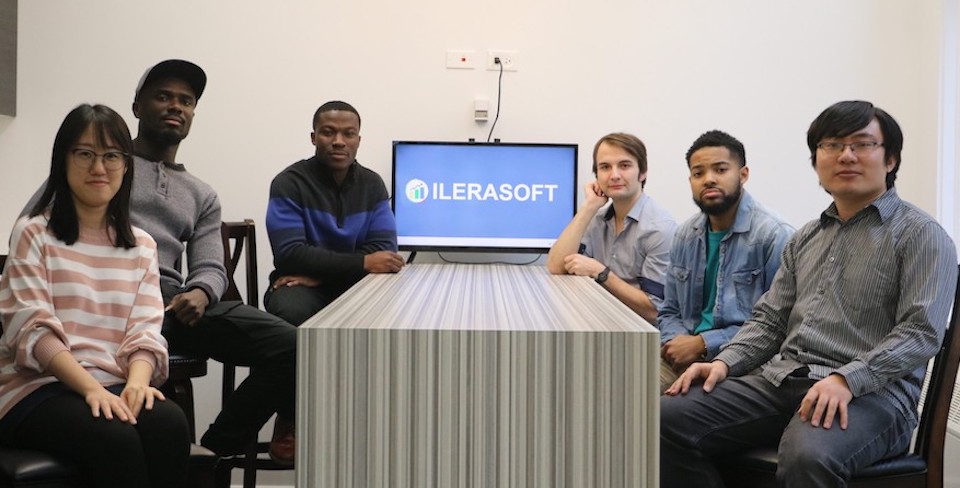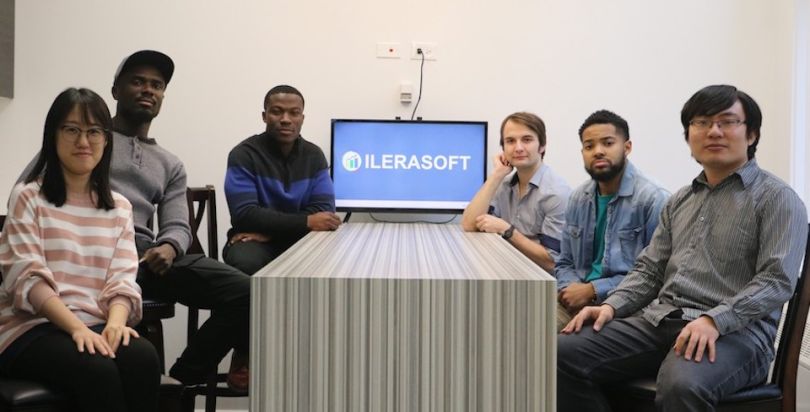 Medical equipment is expensive, which means it's important for hospitals to spend money on the devices with the largest potential impact and get as much use out of those purchases as possible. Ilerasoft helps hospitals cut costs by more accurately measuring that impact. Its proprietary algorithm analyzes equipment utilization, patient population and hospital data to provide an "Efficiency Score," which lets stakeholders better understand how to improve device utilization. In September 2018, the startup announced a partnership with Chicago healthtech giant Allscripts. Ilerasoft launched in 2017 and has raised $750,000 in funding.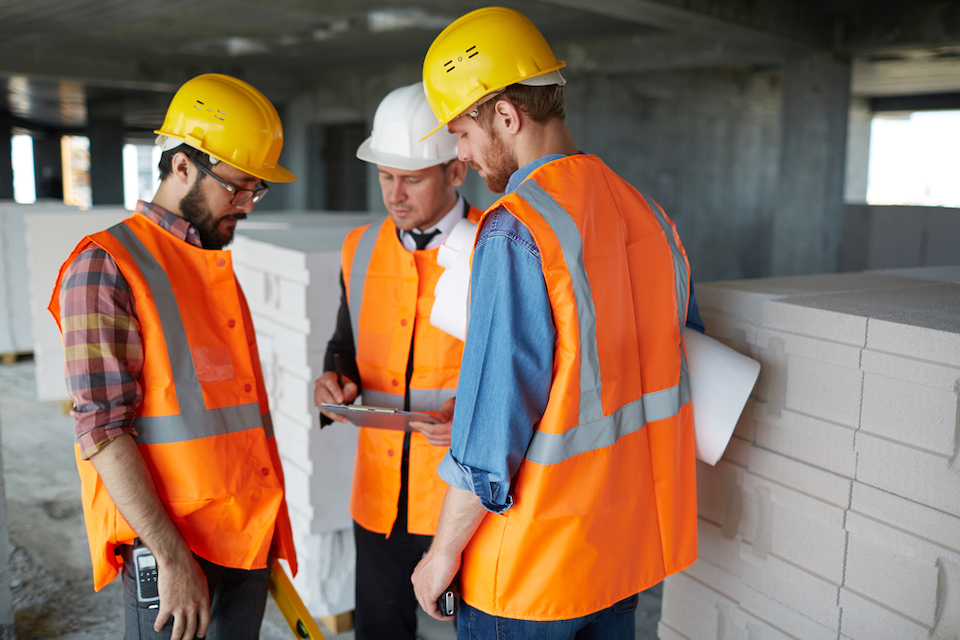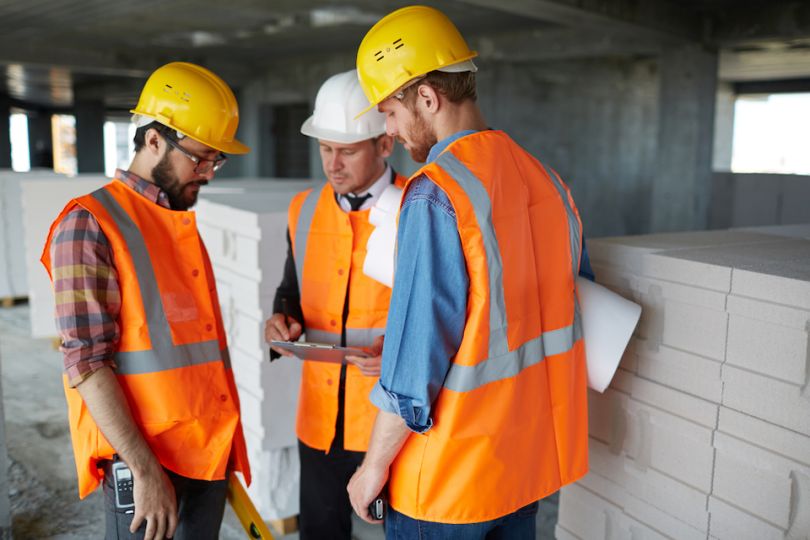 IngeniousIO develops software for professionals in the construction industry, including architects, project managers, subcontractors and others. It allows users to quickly share and consolidate jobsite data that may have previously been spread across numerous applications or wretched pen-and-paper spreadsheets. The company raised $4 million in funding in late August last year and officially went to market in Q4. October saw Ingenious hire Michael Goldstein, who has 30 years of experience working at companies like Oracle and Deloitte, as chief customer success officer to help with product rollout. The company is currently hiring additional support staff as well.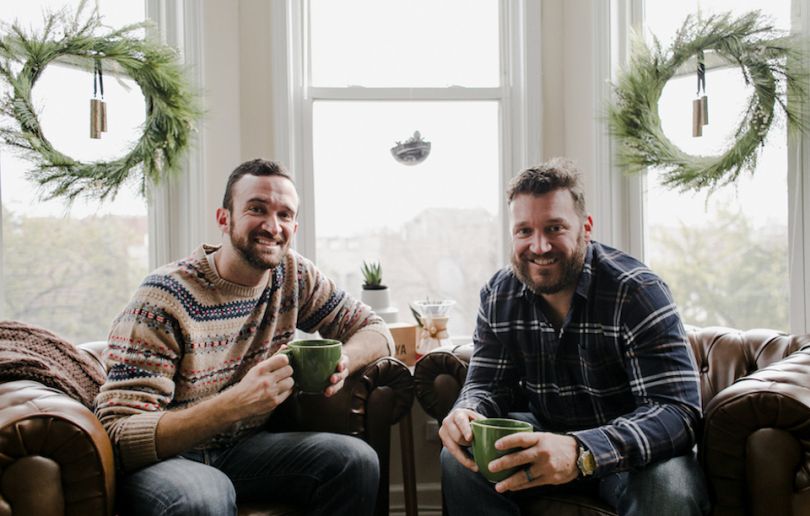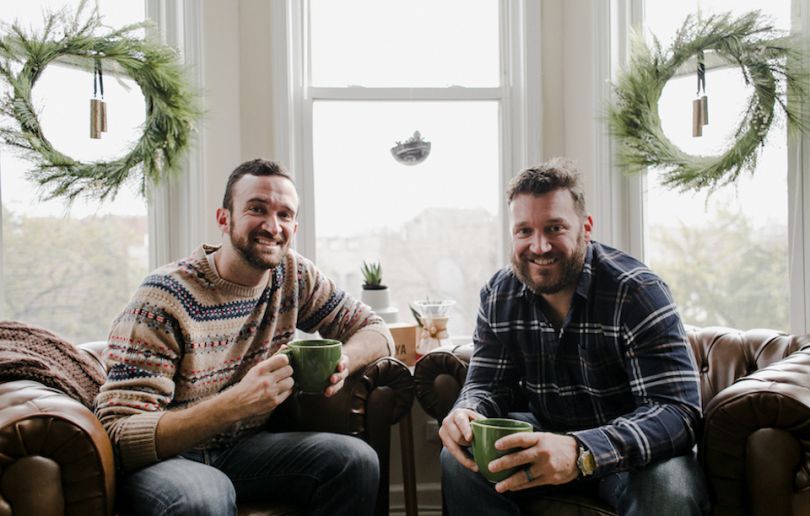 Javaya ships small-batch craft coffee to your door, guaranteeing that it arrives at peak freshness regardless of where it's shipped from. Do you really need any more information than that? OK, fine. The platform hosts over 150 flavors from roasters all over the world, and shoppers can choose coffees from categories that include "medium acidity," being grown at "very high altitude," or batches that are "thin-bodied." For those less educated in the many nuances of the almighty coffee bean, it offers a virtual barista that matches you with your ideal roast based on a quick quiz. Javaya recently partnered with Encore Event Technologies to provide coffee to its River North office, and it continues to bring on new flavors and roasters on a regular basis. Here's your caffeine-fix, Chicago.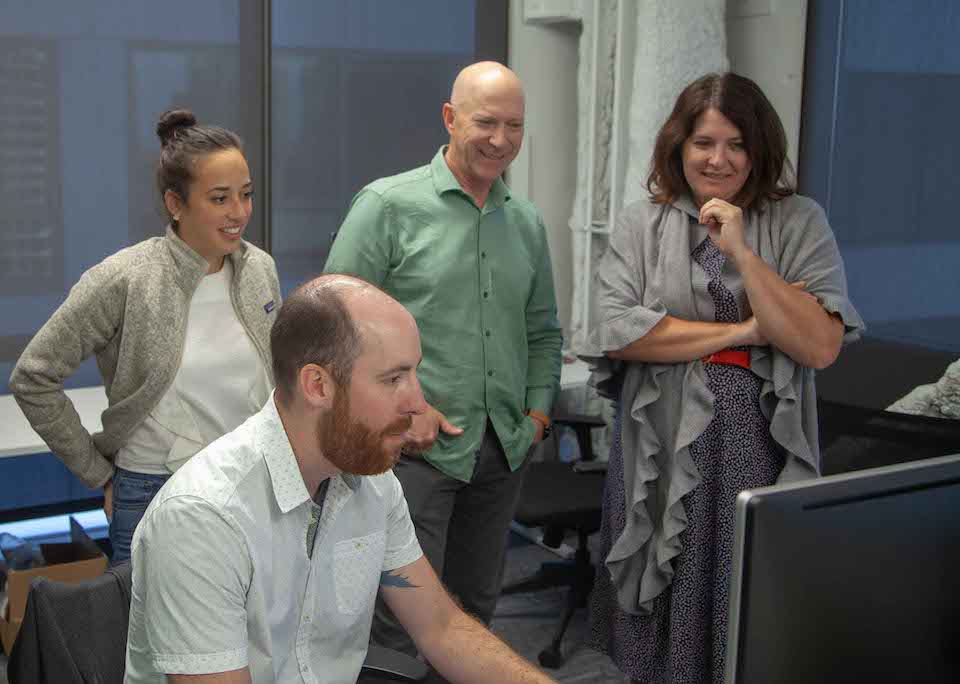 Journera's platform connects travel and hospitality companies with one another to give travelers added conveniences and amenities during their adventures. By using customer data, companies on the platform can do things like postpone a scheduled Lyft reservation following a delayed flight or allow a traveler to book a table at a restaurant close to their hotel. The company, founded by the former founding chairman, president and CEO of Orbitz Worldwide, Jeffrey G. Katz, had its efforts to optimize consumer travel bolstered by a July Series A worth $9 million and recent partnerships with American Airlines, Hilton, InterContinental Hotels Group, Marriott International, United Airlines and an affiliate of Hyatt Hotels Corporation.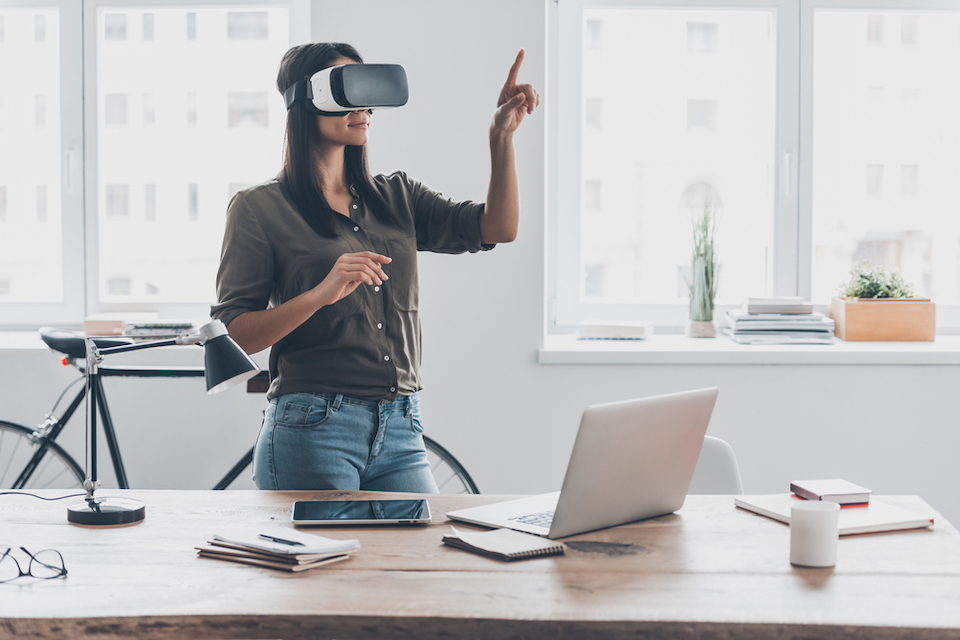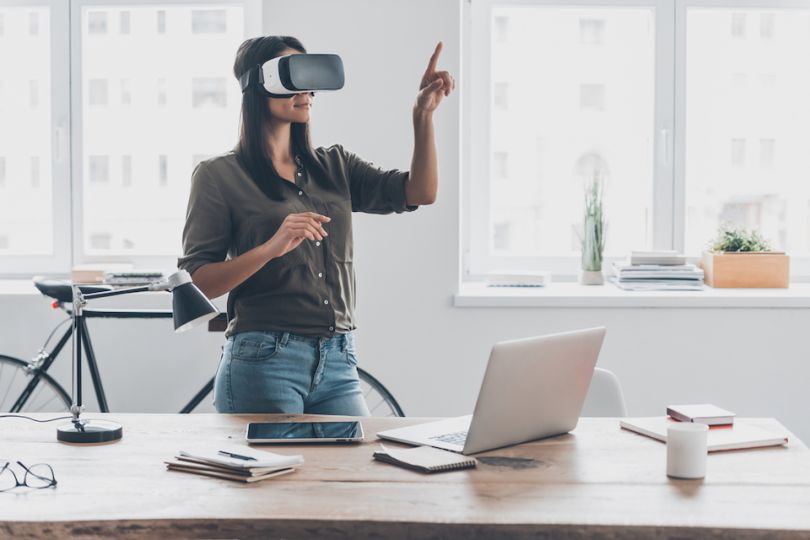 Renderings are currently the best way for real estate developers and leasing agents to sell prospective tenants on properties under construction. But photos don't come close to providing an immersive or interactive experience. That's what KNTXT Group is out to offer. Using virtual reality, the company's platform lets prospective buyers walk through and customize spaces before they're built using a VR headset, smartphone or computer. KNTXT was founded by Dijana Mihajlovic and was a member of WiSTEM's fall 2018 cohort.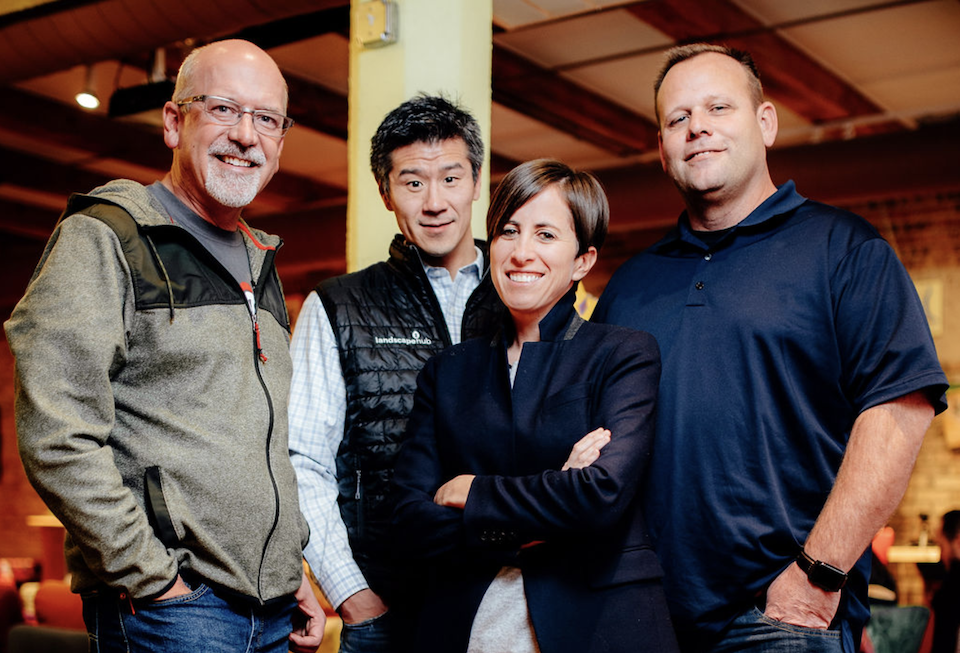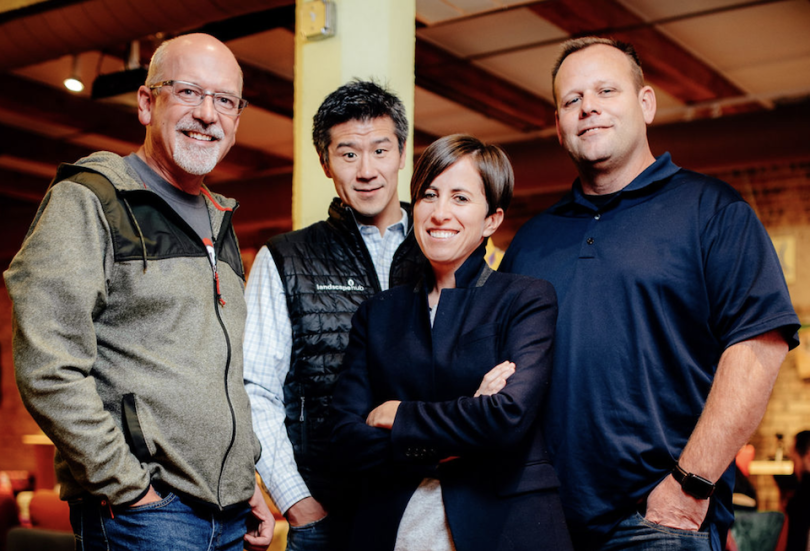 LandscapeHub is an online marketplace for landscaping businesses across the country to buy and sell materials like trees, flowers, vines, sand and stones of all types. The company vets each supplier for its customers, which include landscape contractors, municipalities, golf courses, zoos and corporate businesses. LandscapeHub was co-founded by former Grubhub CTO Chad Cooper in 2017, and it raised a $4.4 million seed round last March. The funding helped launch the platform and was also used to invest in infrastructure that will allow the company to collect data on industry-wide trends that will ultimately help determine product pricing for suppliers. Additionally, LandscapeHub expects to hire over a dozen new staff this year.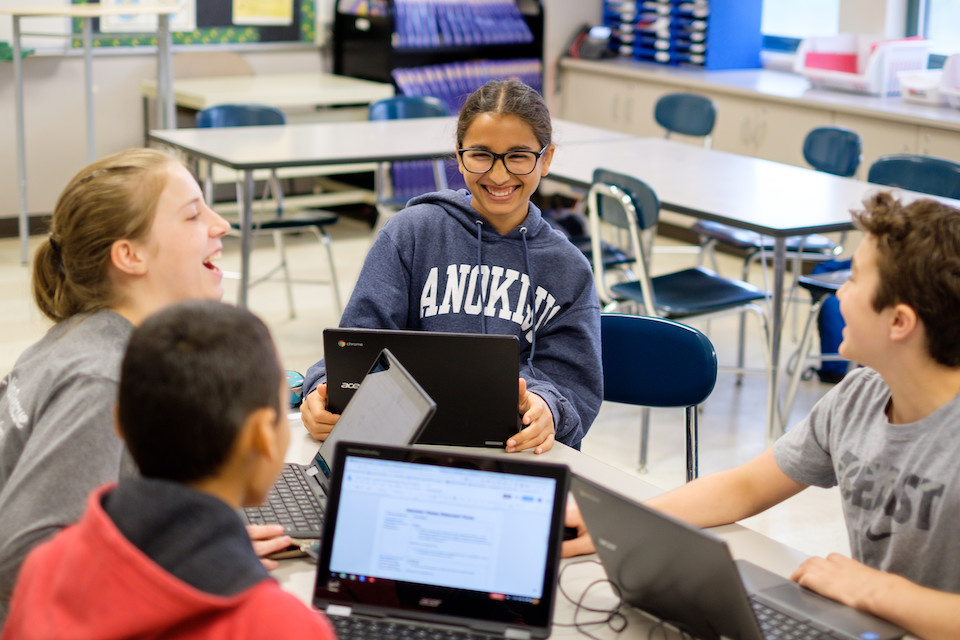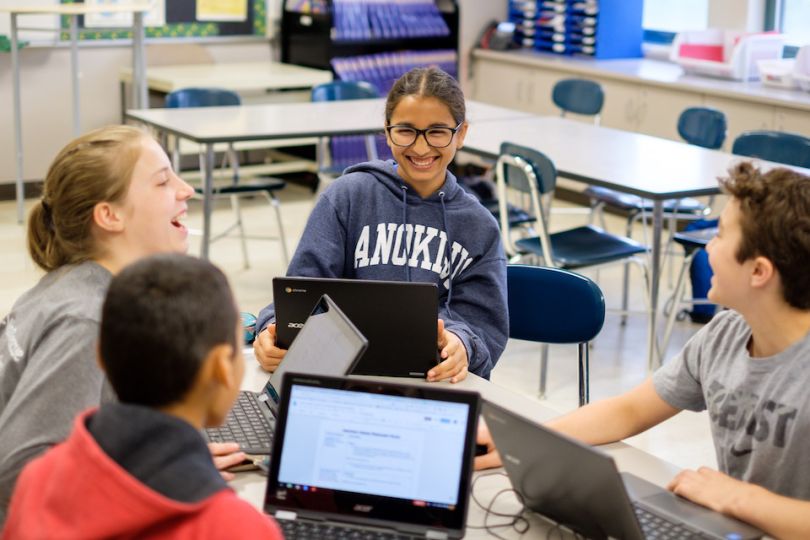 LEAP Innovations is a Chicago-based nonprofit organization dedicated to providing educators and schools in the area with tools the tools they need to give their students personalized learning experiences. The organization has a number of programs for teachers that train them on the basics of custom teaching approaches in their classrooms. It also runs the LEAP Pilot Network — an 18-month program that sees LEAP professionals working directly with educators to help them craft the perfect curriculums for students. Last year's cohort featured 44 schools, and in May of last year, LEAP shared a grant from the Chan Zuckerberg Initiative with Chicago Public Schools for $14 million.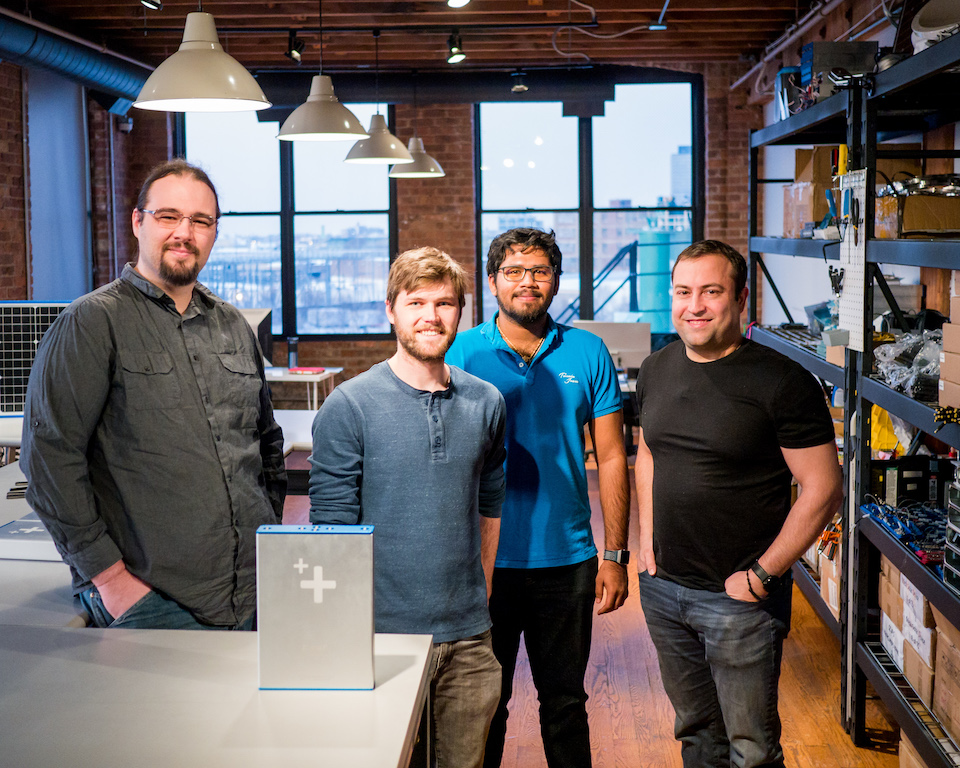 Mesh++ is developing battery- and solar-powered devices designed to bring Wi-Fi to outdoor events and remote areas. The company uses multiple devices, or nodes, that communicate with one another to create a mesh network that uses a proprietary routing algorithm to provide high-speed wireless internet coverage across a wide area. The startup has piloted its product at music festivals and the Super Bowl, and is planning to undertake projects in Guinea, Africa and the Philippines as well. Mesh++ raised $1.3 million in funding in November and its nodes are currently available for pre-order.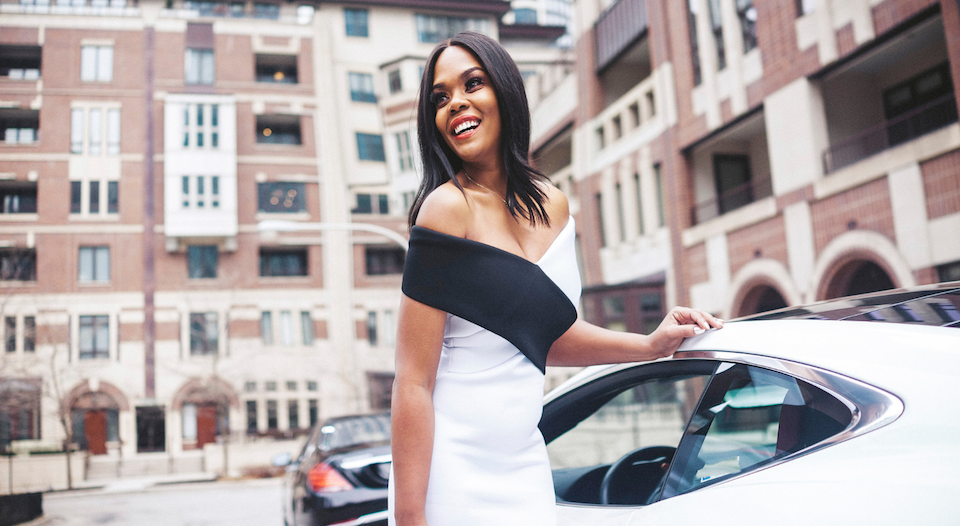 Model Atelier is a digital womenswear brand that designs dresses, outerwear, jumpsuits and more for women 5'7" and taller. Former professional model Robin Harris, who stands 6'1", launched the company in 2014 after growing frustrated with the lack of fashion designed for taller women. In 2018, Model Atelier was named the official clothing partner of the WNBA, a deal that Harris told Crain's could boost the company's annual revenue to $5 million over the next two to three years.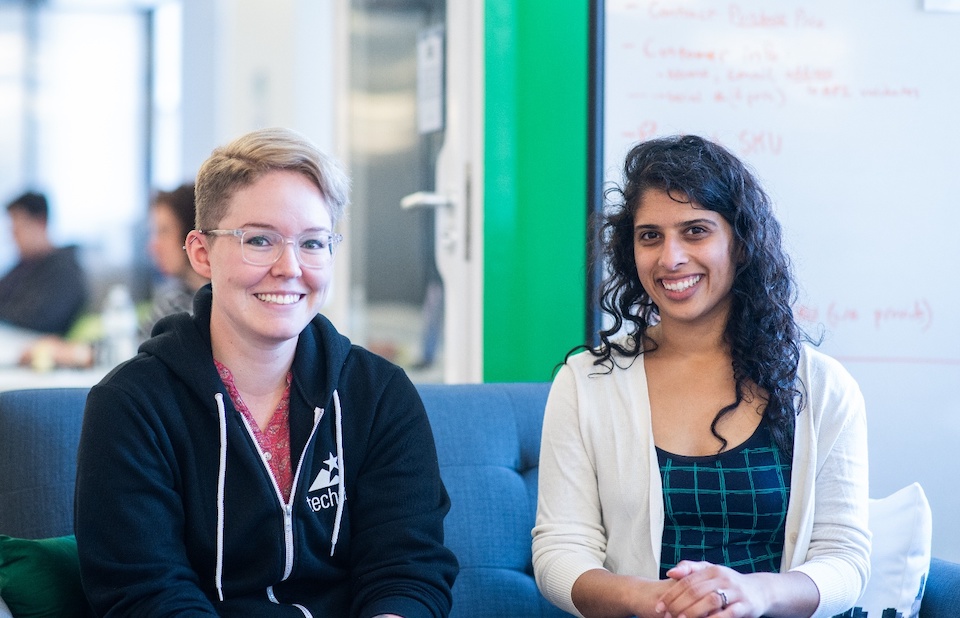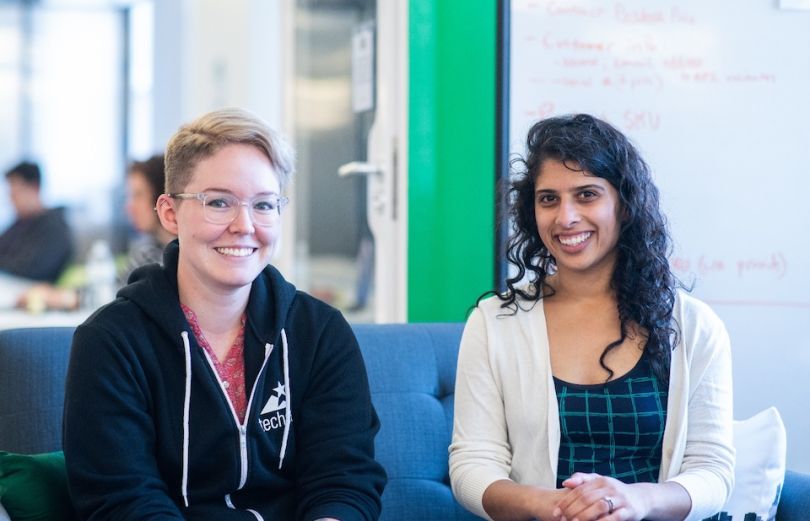 Techstars graduate Neopenda is a wearable device company founded by two biomedical engineers that aims to prevent infant mortality in vulnerable populations. By placing a monitor on a baby's forehead or arm, nurses and doctors can monitor the child's pulse rate, respiratory rate, oxygen saturation and temperature via a tablet. One synced tablet can monitor an entire room full of children. To date, Neopenda has raised $770,000 in funding, and it's currently finishing a crowdfunding raise that has garnered just over $250,000 at the time of writing. The technology has been used primarily in Uganda, but during Q1 of this year, it intends to run feasibility trials in Tanzania and the Ivory Coast. It plans to bring its wearable to market officially in September.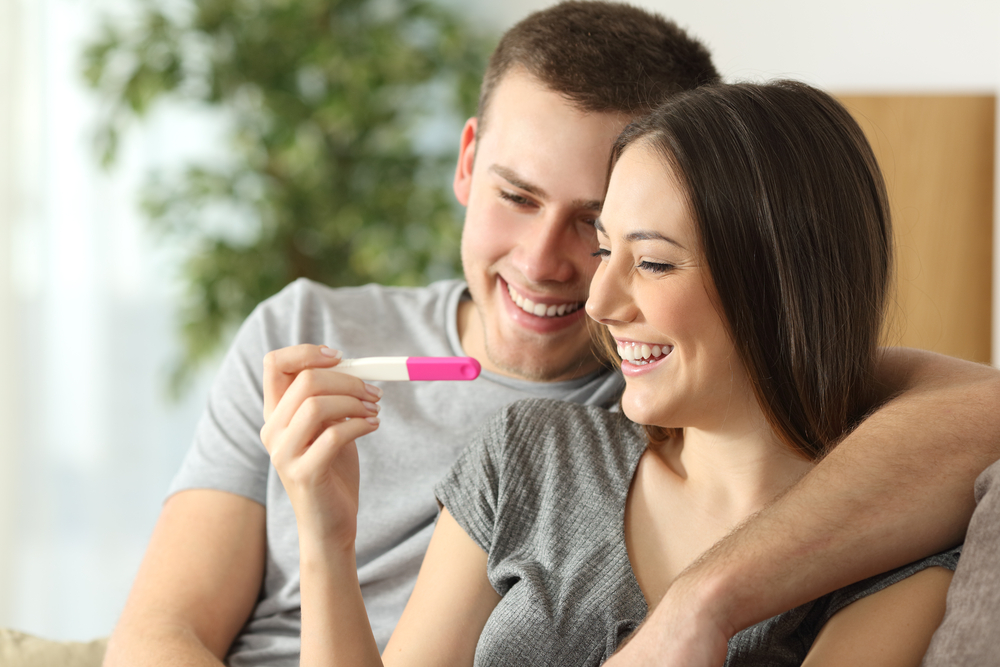 Nubundle is a startup that enables companies to offer family planning and fertility services as a benefit. The platform gives users access to fertility experts, a network of clinics that offer discounts on prescriptions and services, and financing and insurance. Nubundle ended 2018 on a high note, raising a $1.5 million seed round from Lightbank and NFP Ventures. The company will launch the beta version of its platform in early 2019.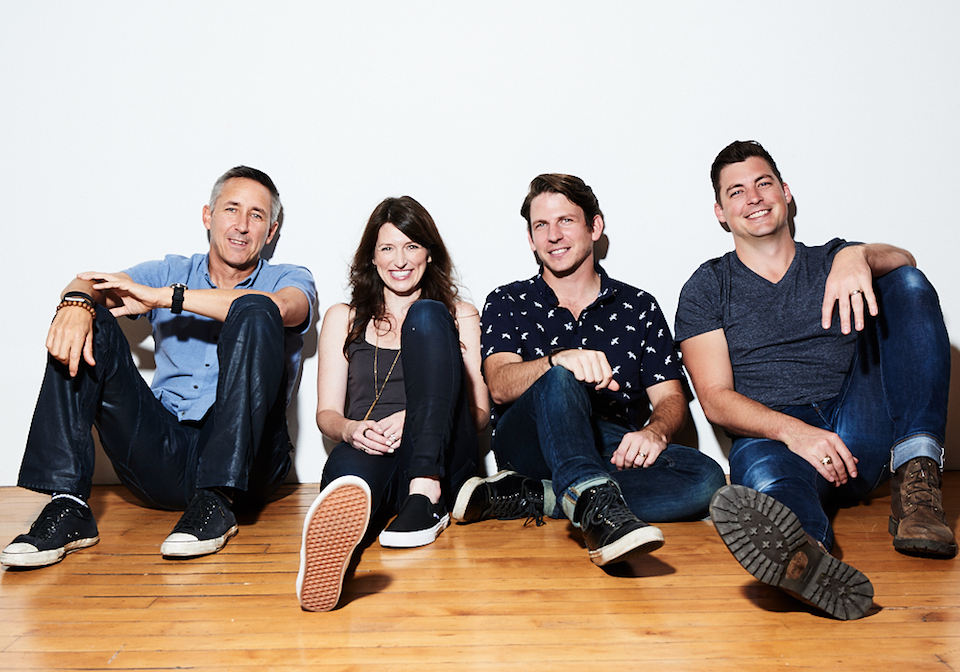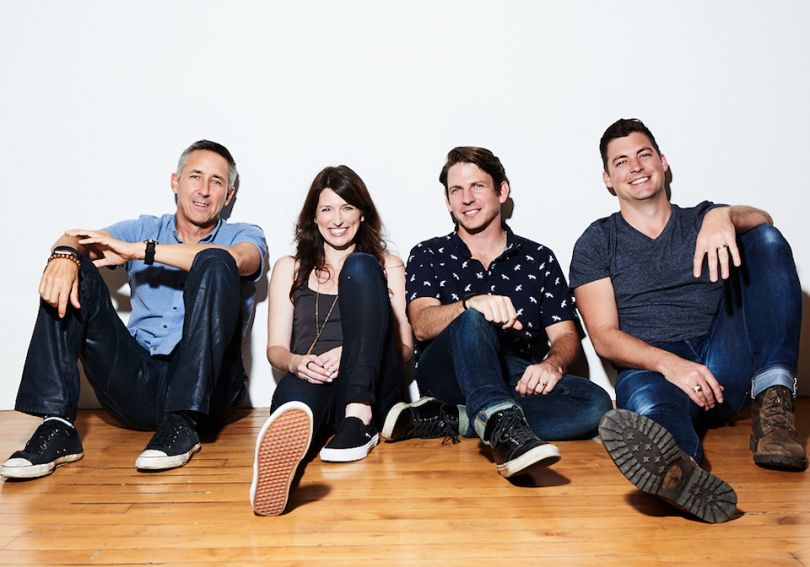 Food waste is a really big problem in the United States, with people throwing away billions of pounds' worth of leftovers, vegetables, meat and more every year. Ovie Smarterware was founded to help put a dent in this problem. The Alexa-enabled trackers use visual cues and push notifications to let you know when your food is going bad. To tag an item, users simply push down on the Ovie's center and tell Alexa what's being tracked. Ovie raised $64,000 on Kickstarter earlier in 2018 and is currently taking pre-orders for its trackers, which are expected to ship in March 2019.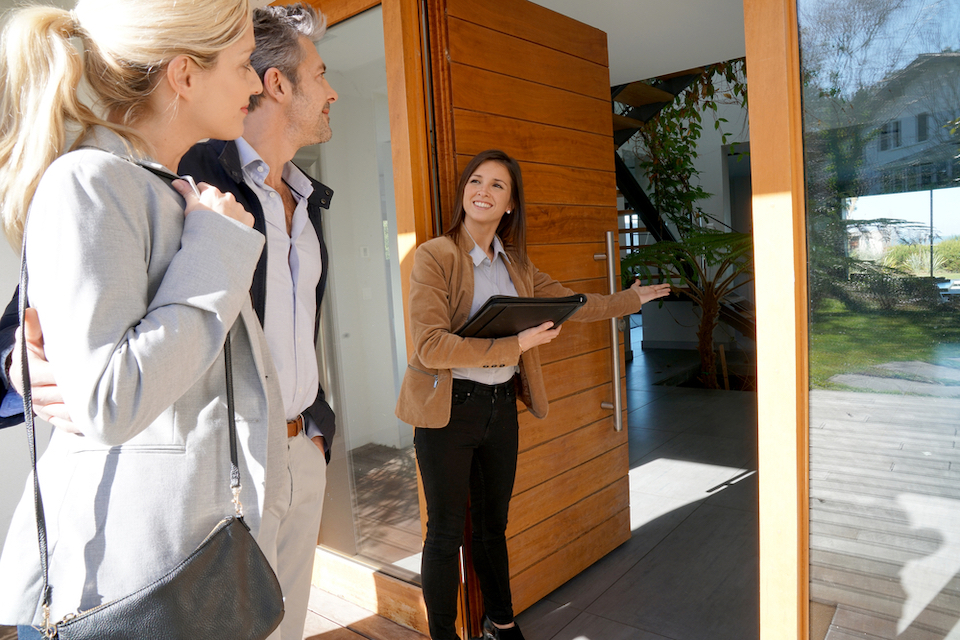 A lot can happen in a year. When PadScouts launched in early 2018, the company's goal was to use data to match home buyers with their ideal real estate agents. The company pivoted to a B2B model shortly after launching, but it kept its data-driven focus. Out of that pivot came SOPHIE, a tool that uses AI and big data to analyze and score a real estate agent's contacts to let them know how likely someone is to buy or sell a home. SOPHIE launched in September 2018, and PadScouts rolled out its iOS app the following month.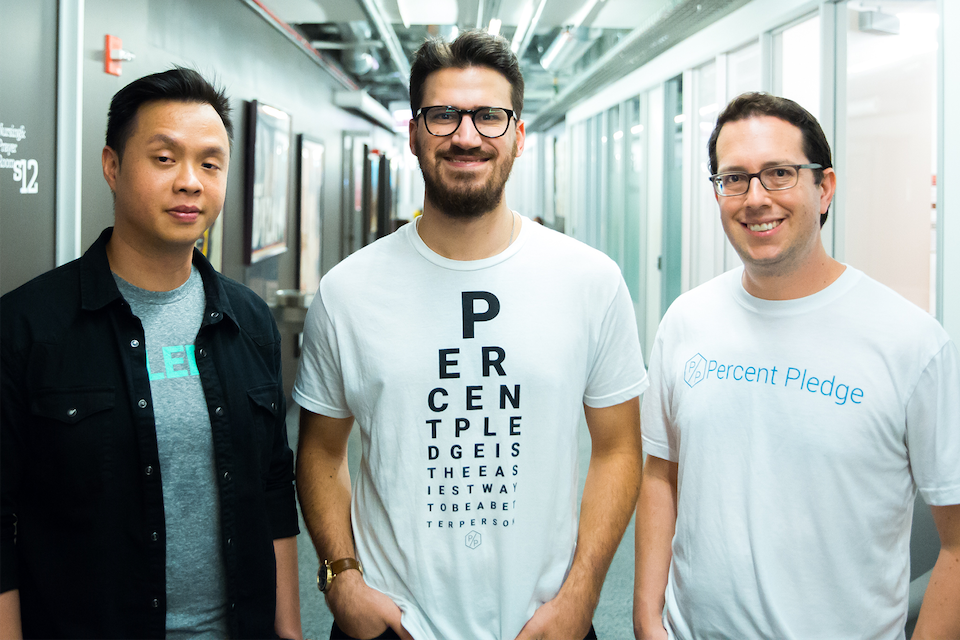 Most people would like to give more to charity, but finding, vetting and donating to worthy causes and organizations requires a surprising amount of work. Percent Pledge was founded to simplify this process by letting employers offer charitable giving as a benefit. The startup lets users set up monthly charitable donations to "cause portfolios," which are made up of three to five organizations with similar missions, in just three minutes. Percent Pledge vets all organizations, organizes tax documents and provides biweekly impact reports to users. Percent Pledge launched in December 2017 and raised $250,000 in funding last year.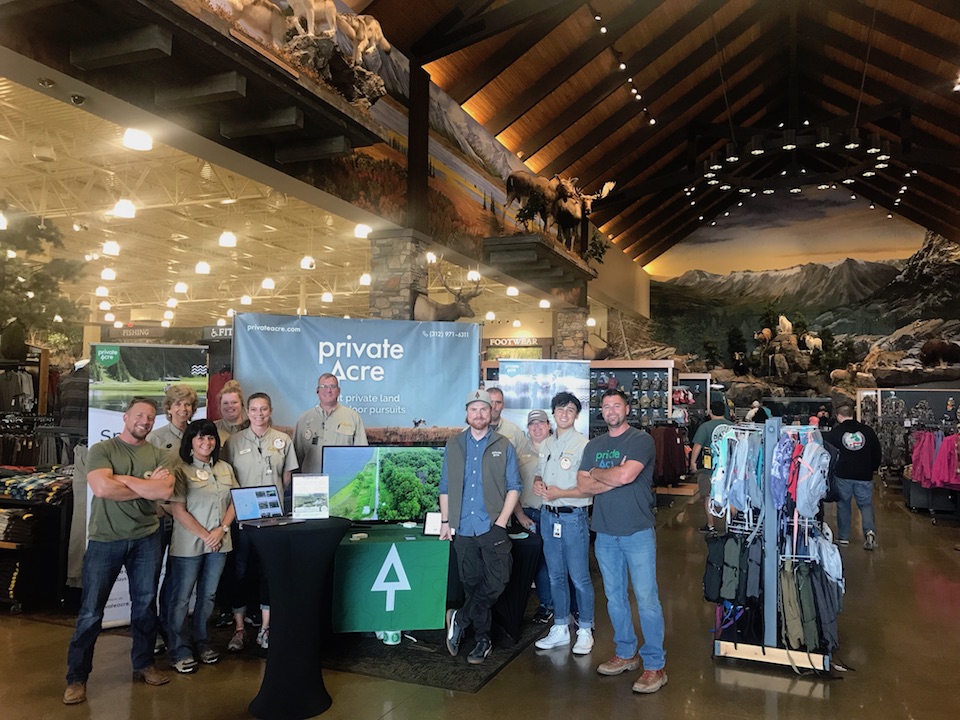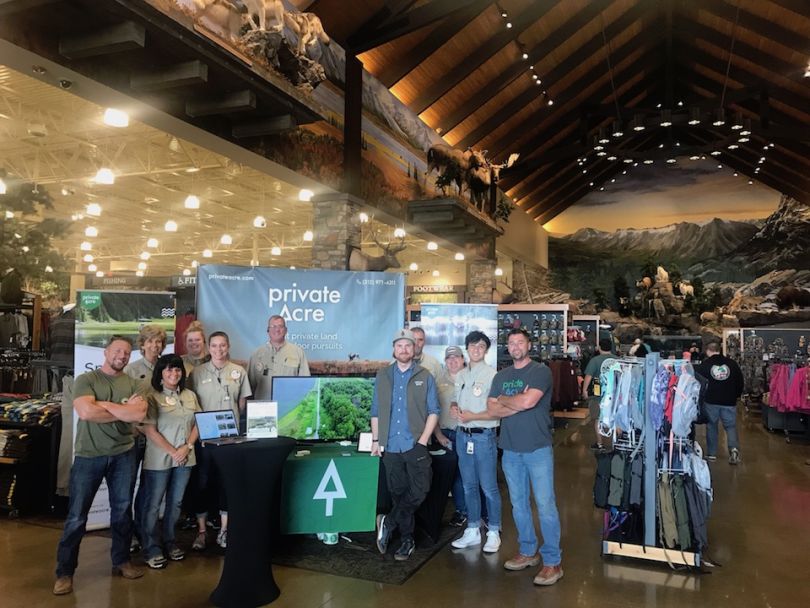 "Airbnb for the outdoors" is how PrivateAcre co-founder Erik Johnson bills his company. The startup connects outdoor enthusiasts with landowners who want to make extra money by renting out access to their properties. In addition to letting users rent cabins in the woods, PrivateAcre also offers experience packages ranging from fishing and hunting to hiking and date picking — the fruit, that is. The company's plans for 2019 include continued expansion throughout the Midwest and closing a seed round.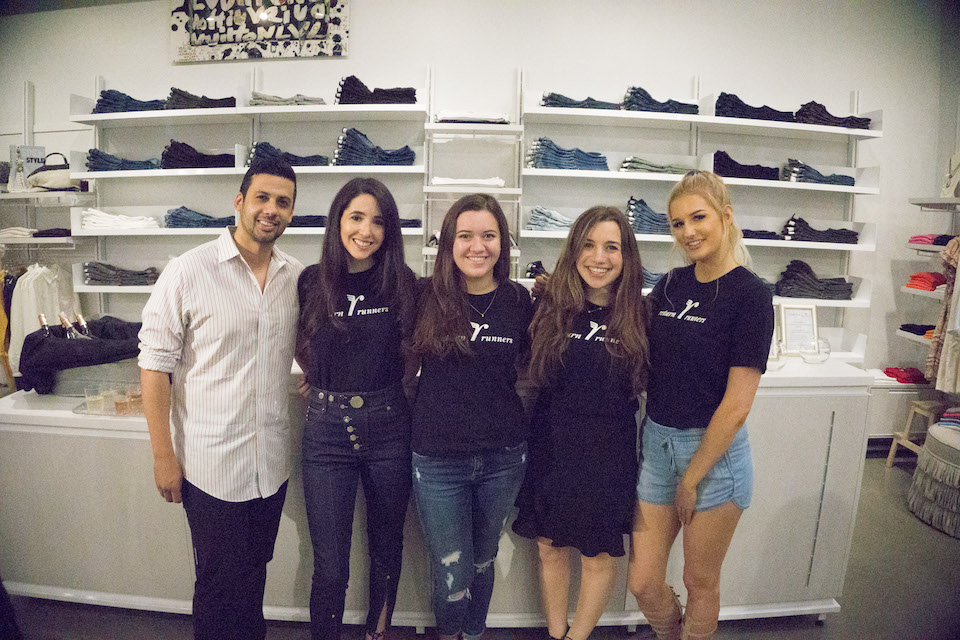 Buying stuff is all too easy, but returning items, especially those bought online, is another story. ReturnRunners' on-demand retail return service makes life easier for those with buyer's remorse. The company charges users a fee of $9.99 for their first item returned and $0.99 for each additional item. ReturnRunners launched in late 2017 and has returned thousands of items to 80 different stores, including Neiman Marcus, REI and Macy's. The company recently closed a pre-seed funding round to fuel its 2019 growth and expansion plans.
Seed CX is an institutional trading platform for cryptocurrency. The company was originally founded as a place where investors could purchase hemp and hemp seed futures — hence its name — but the company changed its focus in late 2017. The move paid off, as Seed CX raised $21 million over two funding rounds last year, including a $15 million Series B. Co-founders Edward Woodford and Brian Liston also found their way onto the 2018 Forbes 30 Under 30.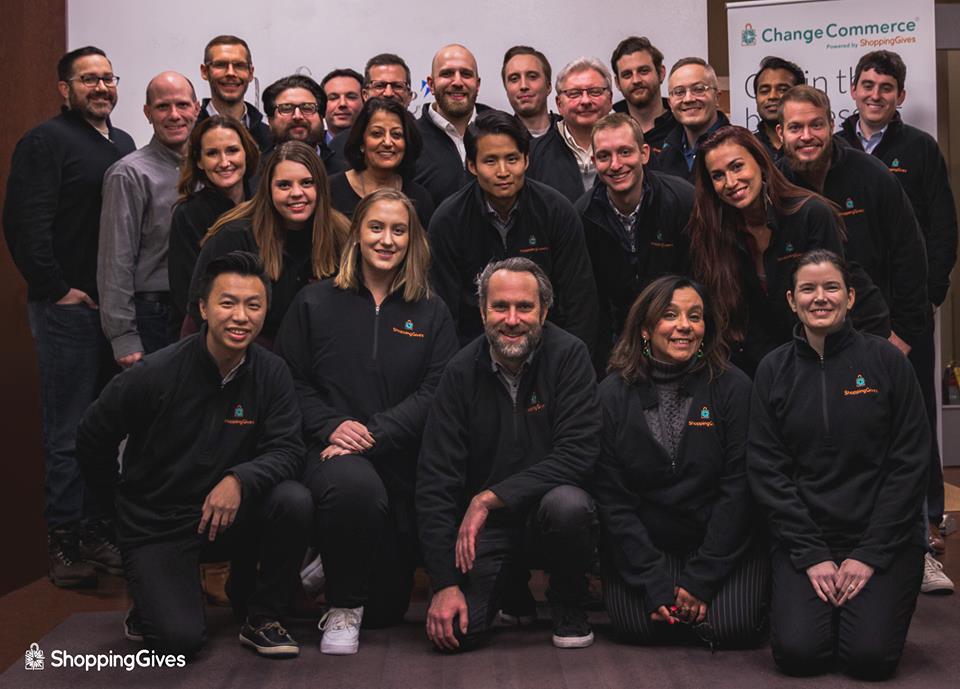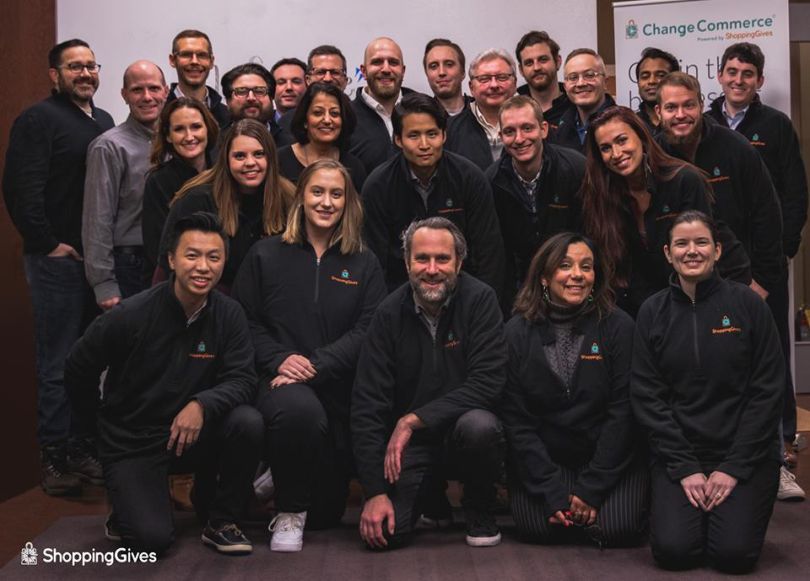 ShoppingGives turns online shopping into a charitable exercise. The platform is used by brands and retailers nationally to let customers donate a percentage of the purchase to a charitable organization of their choice. ShoppingGives handles all the logistics involved with making donations happen, providing data insights about the causes customers care about as an added benefit. Partner charities include The Anti-Cruelty Society, Wildlife Conservation Network and the National Pediatric Cancer Research Foundation. Users can also run fundraisers through the platform to raise money for their own organizations or causes. ShoppingGives closed out 2018 with a bang, raising $1.2 million in seed funding.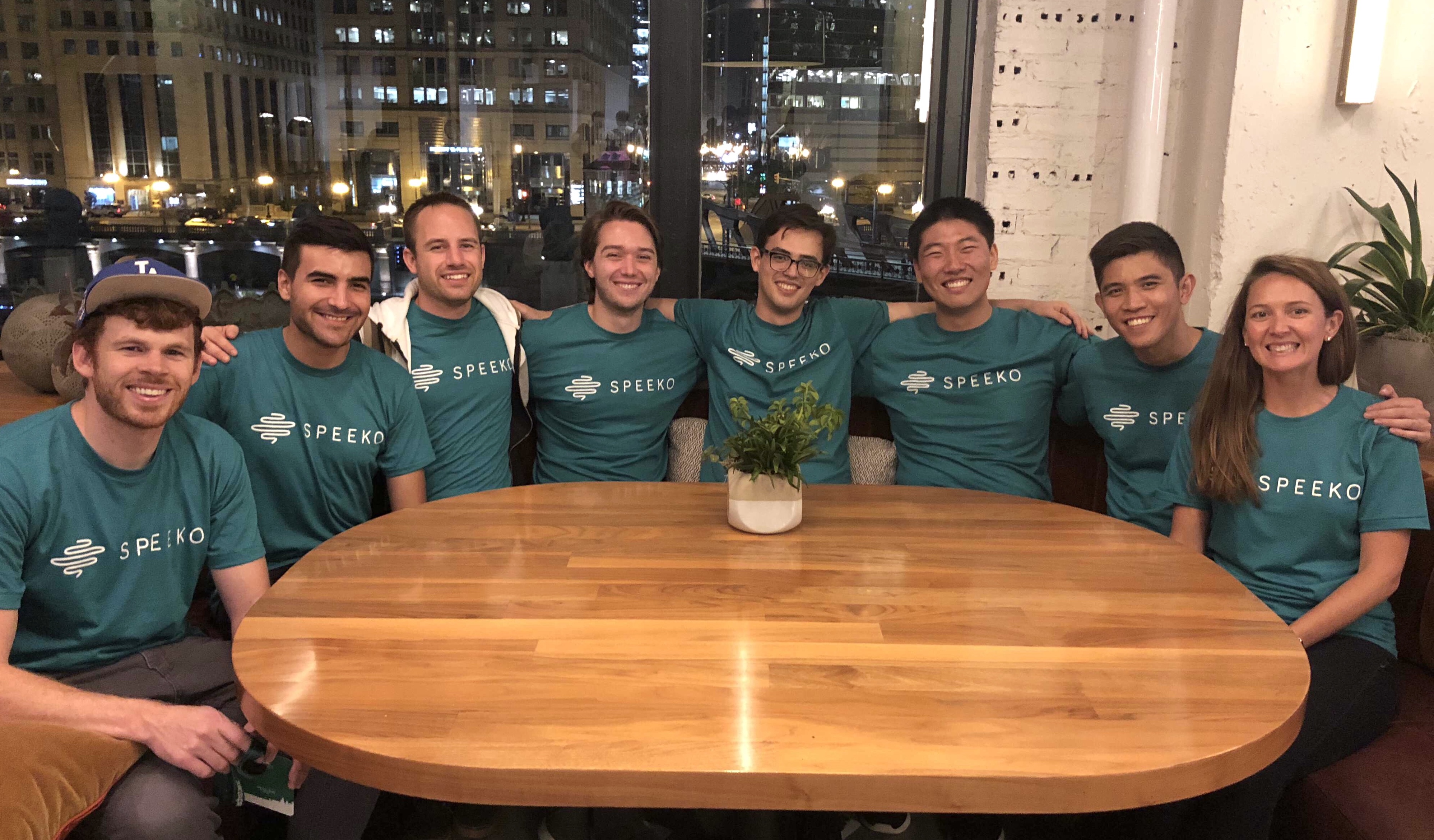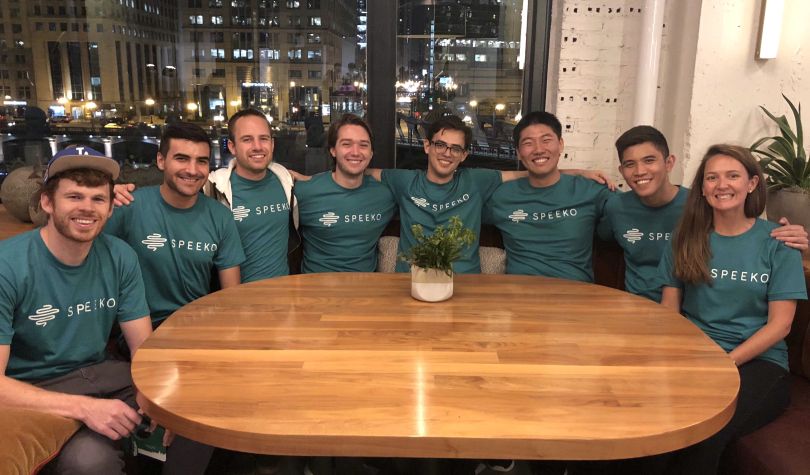 Speeko is an app-based speech coach that uses academic research to provide feedback and set goals to help users improve their public speaking abilities on their own time. It records and analyzes speech, then provides insight into benchmarks like tone, speed and whether you said "uhm" too much. The Techstars graduate officially launched the platform in October, on the day of its investor pitch no less, and will be pushing to raise funding this year as well as evolve the product, largely based on user feedback.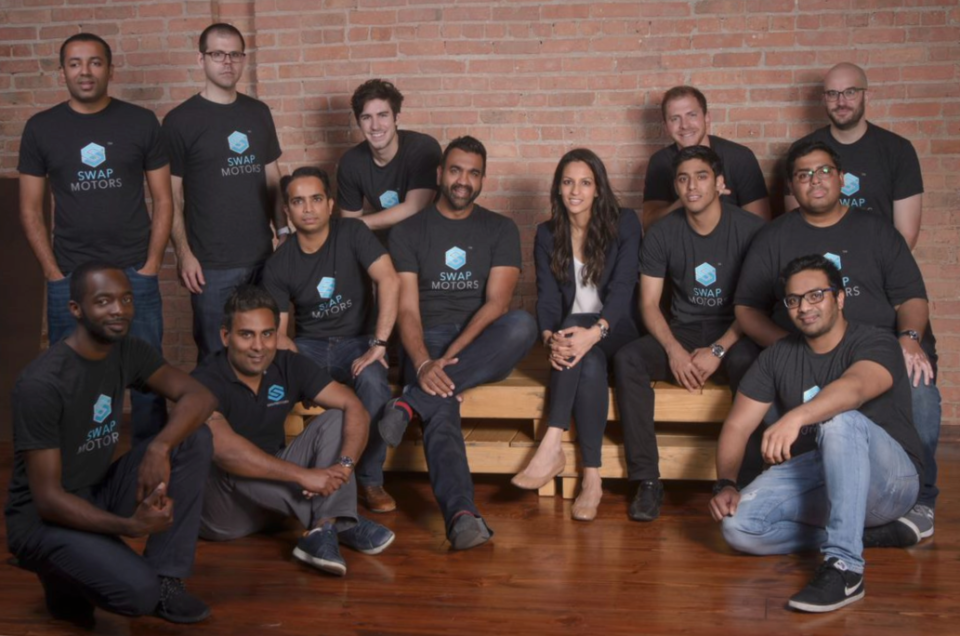 Swap Motors is working to iron out the kinks in buying and selling used vehicles. Sellers on the platform have their vehicles inspected and photographed by Swap Motors' own team, so any potential buyers know the details are legit. It first launched in November 2016 but saw so much initial interest it had to relaunch in early 2017 to account for increased sales volume. In August, Swap opened a Swap Center in Skokie — a physical location for potential buyers and sellers to meet and negotiate with the guidance of company professionals. The company is hiring and plans to open another Swap Center in the near future.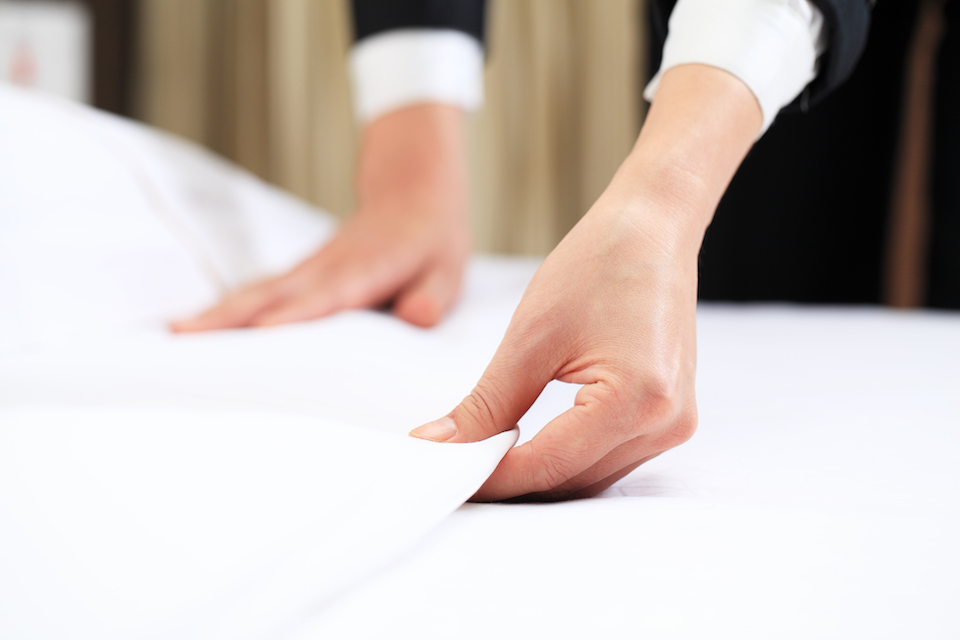 Imagine the housekeeping service you would experience during a hotel stay, but in your apartment. This is what The Minte specializes in, and it partners with luxury apartments and condos to provide scheduled and on-demand hotel-style spot cleaning services to tenants. The company received $2.25 million in funding in November, bringing its total amount raised to $4.7 million, which it will use to develop smart home integrations and mobile apps, as well as expand to 30,000 new units across new and existing markets. 
Trala is an app that uses real-time feedback to improve the skills of violin players of all levels — even highly untrained musicians like us. The company was a graduate of the most recent Techstars cohort and has since secured a $1.29 million seed investment in December. It recently launched a new portal for teachers that allows them them to track student progress on the app, and it's currently hiring for new roles based in its Merchandise Mart office.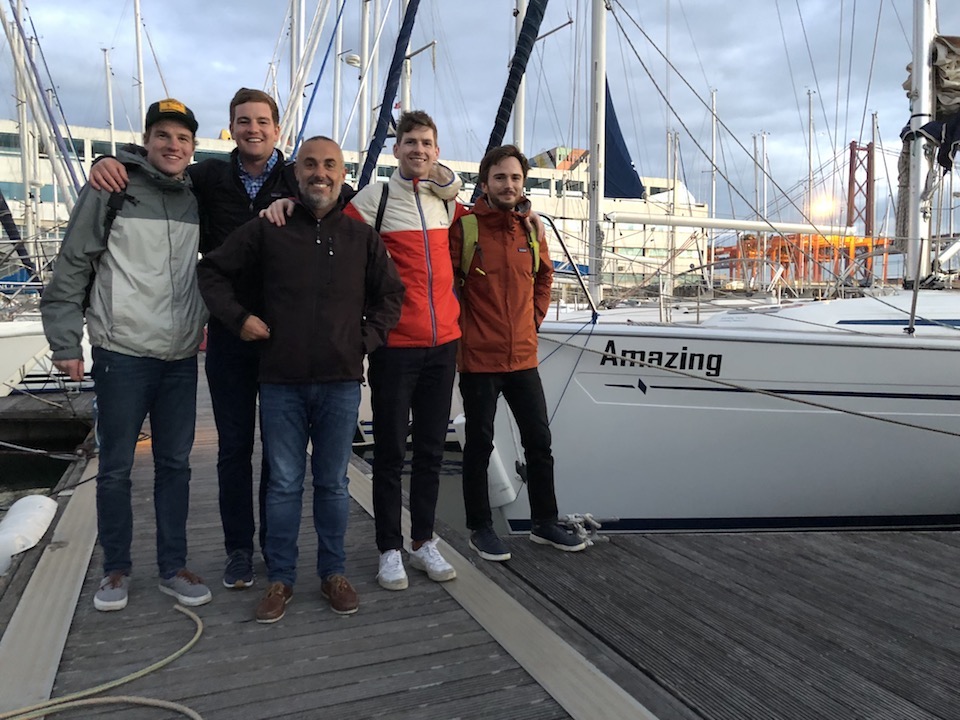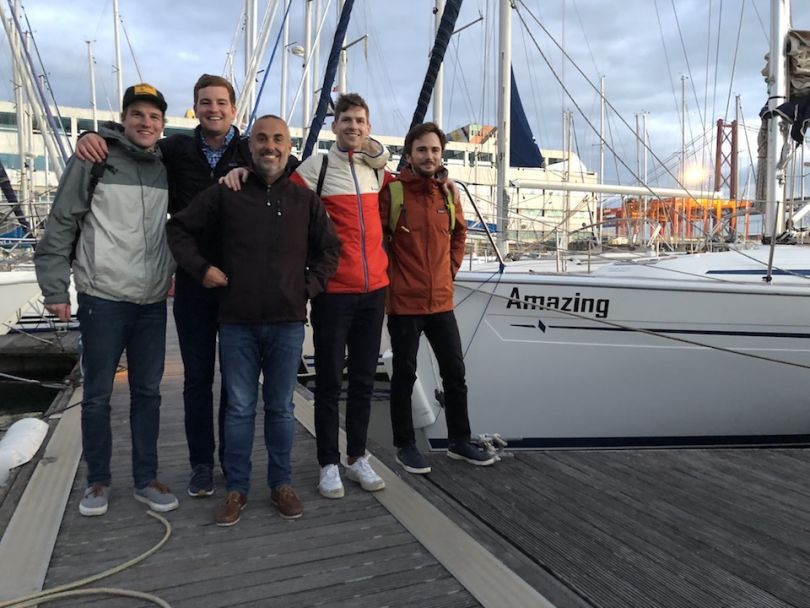 Keeping investors updated and engaged can be difficult when your communication consists solely of emails featuring links to spreadsheets and attached documents. Visible.vc's platform helps entrepreneurs send more engaging, eye-catching and informational updates to their investors. Users import their data into Visible and the platform calculates the metrics and makes it easy to display wins, losses, goal progress and more in visual form with accompanying annotations. Visible.vc has raised $1.3 million in funding.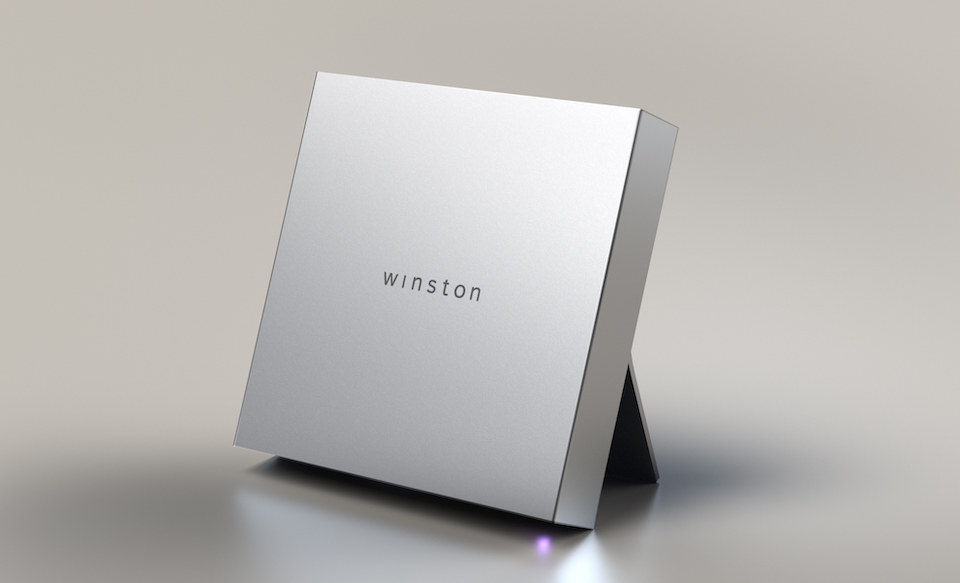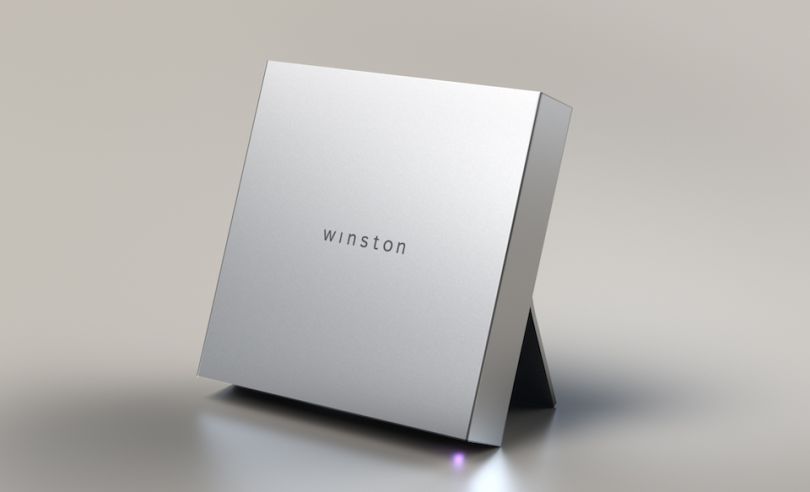 Winston is an in-home internet security device that prevents its owners from being tracked, hacked, monitored and bombarded with pesky ads — think of an Amazon Echo in form, but its antithesis in function. It can protect every internet-enabled device in a household via its encryption and anonymity functionalities, which are more advanced than those of a standard VPN or browser plugin. The company launched in January 2018 and received a $1 million seed round in July, according to Chicago Inno. The product itself was in a pilot program much of the year, then went to market and promptly sold out. Winston may be protecting many more people from nefarious internet goings-on in 2019.
About Built In Chicago's 50 Startups to Watch in 2019
Once each year, Built In Chicago hand-selects startups that have the vision, team, focus and funding to drive innovation within the tech community. For our 50 Startups to Watch in 2019 list, we chose local companies founded within the past five years that we believe have positioned themselves for rapid growth and scaling in the year to come.