Beer on Tap, Job Training & Conferences, Paid Holidays, 1-100K amount, 201 - 500 employees, 501 - 1,000 employees, 1M-5M amount
2 Companies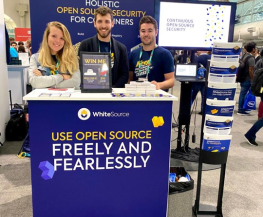 WhiteSource is the industry leader in open source security management.
Founded in 2011, our vision is to empower businesses to develop better software faster by harnessing the power of open source. WhiteSource is used by more than 800 companies worldwide, including 23% of Fortune 100 companies.

Cloud • Information Technology
You should probably know right away that Telnyx is different. We're not satisfied carving out a small niche in the telecom market. We aren't interested in incremental technology advances or in copying the business models of others. Here's what we are doing:

- We're on a mission to make the public switched telephone network a relic of the past...