Beer on Tap, Partners with Nonprofits, Dedicated Diversity/Inclusion Staff, Return-to-work program post parental leave, 1-100K amount, 101K-500K amount
3 Companies
HR Tech • Professional Services
Named as the No. 1 Company to Work For In Chicago by Crain's last year, we are the world's most innovative engineering staffing specialists. Our vision is to build a company the world wants to work for. Whether you're a seasoned sales veteran or a fresh graduate looking for the first step in your illustrious career, we'd love to hear from you! We...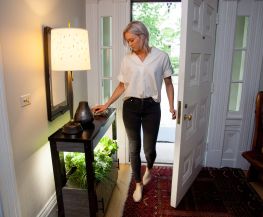 Harvest₂O builds and markets elegant home hydroponic gardening systems that make growing food at home easy, productive and fun. Our system is the most advanced consumer product on the market. It adapts commercial-grade hydroponic technology for consumer use.

UrbanStat is a real-time predictive analytics system that meshes catastrophic modeling with machine learning to keep insurers within their risk appetite while maximizing their profits. An early innovator in the industry which has multiple insurers as clients using our products & services in their core processes everyday.